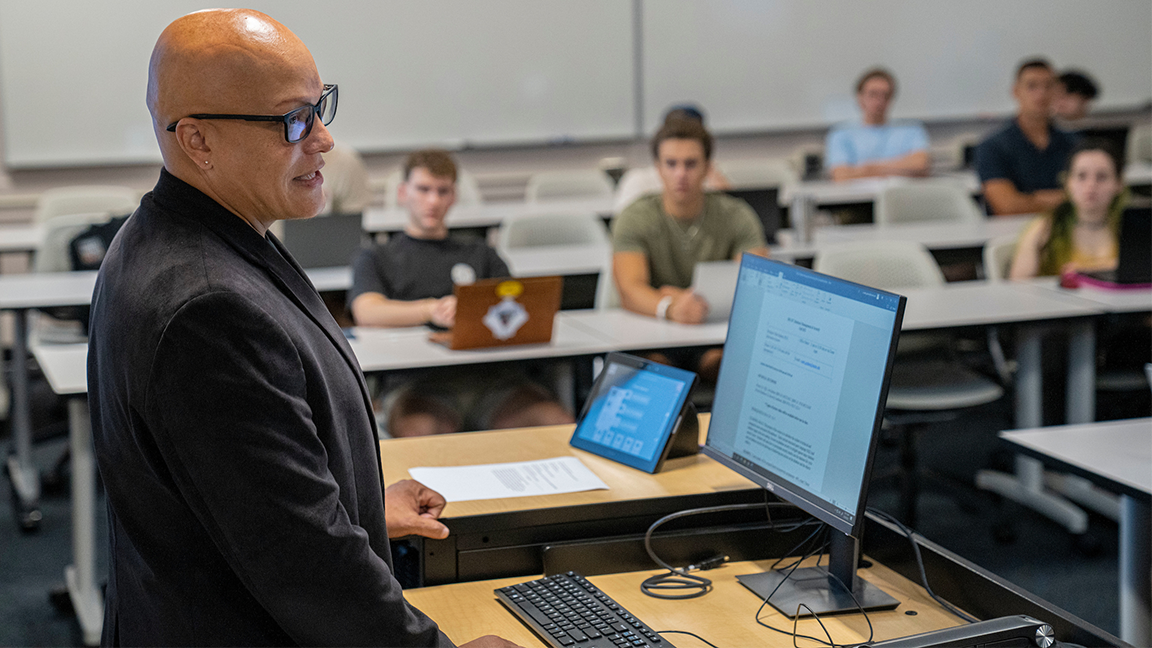 New Major: Business Information Systems and Security Management
The Maine Business School is now offering a new major in Business Information Systems and Security Management (BISSM). This new major prepares students for a fast-growing industry where students are in demand, and employees can earn a six-figure median salary. Recent estimates suggest that jobs for information security analysts will grow by 33% from 2020 to 2030, and information system manager roles are projected to grow by 11% during the same time period.
"We're thrilled to be able to meet the needs of employers and offer our students a new major at the Maine Business School," says Interim Executive Dean Dr. Jason Harkins. "Recognizing the added value of certifications, we are collaborating with the University of Maine at Augusta to enable MBS students to earn UMA's Information Assurance Certificate as they work towards earning their Business Administration degree." Along with UMA, BISSM students will also have the opportunity to take electives from the University of Southern Maine and the University of Maine at Presque Isle.
Business Information Systems began in 2013 as a concentration offering. The change to a full-fledged major came from student demand. "We as faculty heard from our students and recognized the real need for MBS graduates to be trained in how to protect information system assets due to the increasing numbers of information security breaches happening globally," says Dr. Matt Graham, Associate Professor of Business Information Systems (BIS). "It's an excellent time for us to turn the BIS concentration into a major that focuses on security management."
The BIS concentration saw steady enrollment growth of about 20% each year since its inception. Maine Business School BIS faculty confirmed that Maine businesses need employees trained to spot information security risks and develop ways to minimize these risks. "Our BISSM graduates will be more proficient in emerging technologies in this field," Dr. Graham says. "Additionally, this new major is poised to attract more students to UMaine that want to work in this exciting and growing industry."
This new program brings the number of majors at Maine's premier business school to six, including Accounting, Finance, Management, Marketing, and Sport Management.