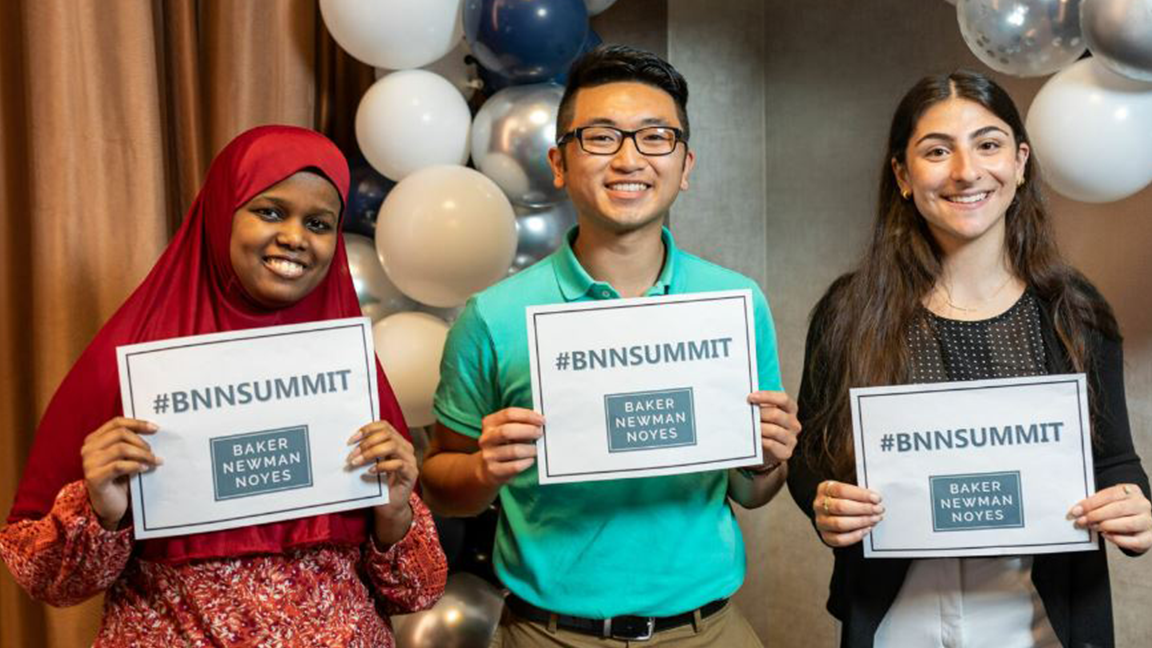 BNN's immersive experience highlights workplace culture for business students
Kyle Lee is the kind of student who doesn't let an opportunity pass him by. When his accounting professor David Barrett, and MBS internship coordinator Taylor Ashley shared information about an externship held by Baker Newman Noyes (BNN), he applied.
The Culture & Career Summit is a hands-on, immersive experience. BNN invites 20 students to their Portland, Maine office each May for this three-day event. Participants get a complete picture of their future careers, from internship to becoming a partner. Students have ample opportunities to network and ask questions as they experience the culture of BNN. "We know how rewarding a career in public accounting is, so we created this program in 2017 as a chance for students to explore the career for themselves," says Jessica Laverriere, Talent Acquisition Specialist at BNN.
"I spent three days living, working, and socializing with fellow UMaine accounting students and students from other schools," Lee says. "We did everything together, and I appreciated that BNN associates even joined us for dinner each night in Portland."
Students participating in The Culture & Career Summit indicate their preference for tax or audit, and all students learn more about both sides of public accounting. Laverriere's goal is for participants to better understand what life as a public accountant is like and give them an inside look at who BNN is as a firm.
Lee relished tackling a real-world case study, job shadowing tax and auditing accountants, and volunteering at a local soup kitchen. "BNN really values service," he says. "Personally, I think it's important to dedicate your time to better your community, so this volunteer experience resonated with me."
Lee has a keen interest in the auditing side of accounting. After The Culture & Career Summitt, he accepted a Summer 2023 internship with BNN's Portland-based auditing team. "Auditing helps you learn about different industries and companies within that industry," he says. "I like the teamwork aspect of auditing. During my internship, I'm excited to learn more about what it looks like to be a working accountant."