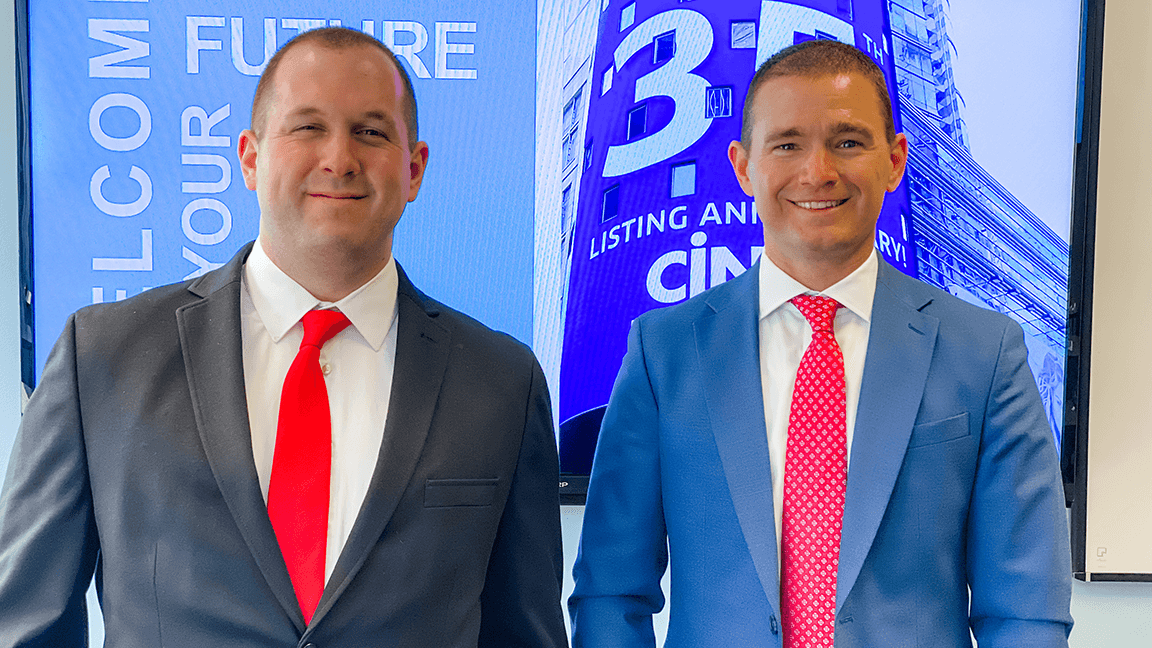 Explore Careers Casually
The Maine Business School began offering a lunch and learn series called Explore Careers Casually during the spring 2022 semester. These small group sessions intend to connect BSBA students with employers to learn about the various career paths available in a variety of industries.
 
"Students often limit their career opportunities due to a lack of awareness about the variety of positions available at organizations, large and small," says Taylor Ashley, MBS internship coordinator. "This program seeks to expand students' perspectives about the many career paths they can pursue as a Maine Business School student."
 
In February, the series kicked off with events featuring Cross Insurance and Bangor Savings Bank representatives. Students learned about career paths in the insurance and banking industries, internship opportunities, and early career positions.
 
Cintas joined MBS for a presentation the first week of March. Two of the four representatives were graduates of Maine Business School. Joel French, '04, and Jacob Olson, '14, shared their career paths through Cintas with students interested in learning more about the organization's management training program.
 
"It doesn't seem possible that it has been nearly 20 years since I was in a similar position to these students as a soon-to-be UMaine grad," French says. "Being able to have the opportunity to talk with them about career opportunities and the good fortune I had in finding a company like Cintas and what it has done for my personal and professional life is something I will always appreciate."
 
Josh Francoeur, a second-year marketing major, fully enjoyed Cintas's Explore Careers Casually presentation. "My classes provide me with useful information and skills, but meeting with an actual company and seeing where I can utilize these skills in a job makes me excited about my job options for the future," Francoeur says. 
 
Both alums learned about Cintas through an MBS presentation, much like the recent Explore Careers Casually. Both joined Cintas' management trainee program. "This trainee program gave me a guaranteed job upon graduation," Olson says. He has been with Cintas for four years and is a service manager. French is a regional sales director for New England. 
 
MBS will welcome MBS Advisory Board member Larry Blaisdell representing VIGILANT Capital Management and reps from Charles Schwab to Explore Careers Casually on March 24th. Students interested in participating can follow this link to register.