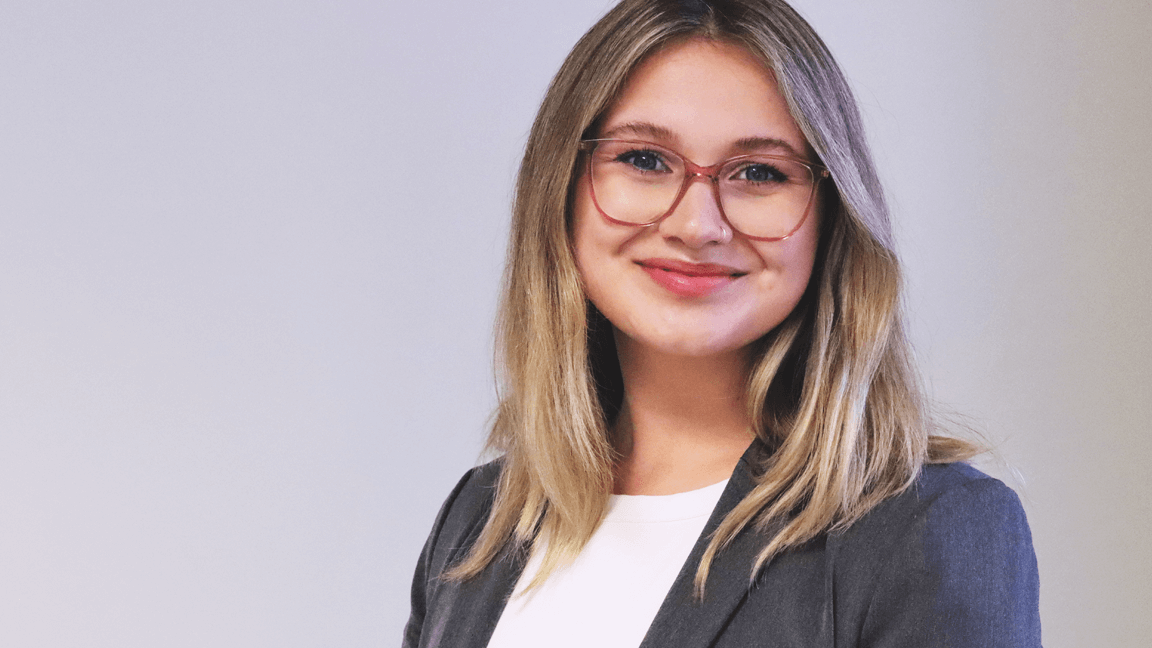 Internship Story: Maggie Somers at Portland Rising
Maggie Somers is a December 2021 graduate from Bridgton, Maine. The marketing and media studies double major spent her summer as an intern at Portland Rising through the Innovate for Maine Fellows Program.
Why did you choose to intern at Portland Rising?
I applied for the Innovate for Maine program because I love Maine, and I think it's vital that our generation stays or returns to Maine to contribute to our state's economy and overall welfare. Portland Rising is the first professional sports team in Maine to feature women and non-binary athletes. I was excited about working with Portland Rising because I consider myself a social justice leader.
What were your internship tasks at Portland Rising?
I was in charge of sponsorships, communications, marketing, and coordinating the events for the team. Part of my work included writing press releases and contacting local and national news outlets that might potentially have an interest in the team. I crafted social media posts and managed all back-end website logistics. I was the point of contact for all operations, and I was on the phone with the City of Portland every day as I planned and set up our three-day tournament. Other tasks included helping set up accommodations, food, and travel logistics for the teams from Colombia and Texas who flew in for our tournament.
What did you like most about your internship?
I loved working for an organization that has the same values as I do.
What were the biggest challenges you faced while interning?
The biggest challenge I faced was overcoming my fear of being perceived as underqualified. It was frightening calling and coordinating with people much older than me. It was even more nerve-wracking when I was in charge of a 15 person team during the tournament.
What are some things you learned during your internship that you couldn't have learned in the classroom?
I learned a lot about my ability and gained an incredible amount of self-confidence.
How do you think this experience will help you after graduation?
This experience has helped me become more outspoken and has helped me trust my ability. These are skills that will help me in job interviews and professional life in general.
Thoughts to share with other students considering an internship?
Stop debating it, and apply!
Maggie Somers
Class of 2021
Hometown: Bridgton, Maine
Internship employer: Portland Rising
Majors: Marketing and Media Studies / Minor: French