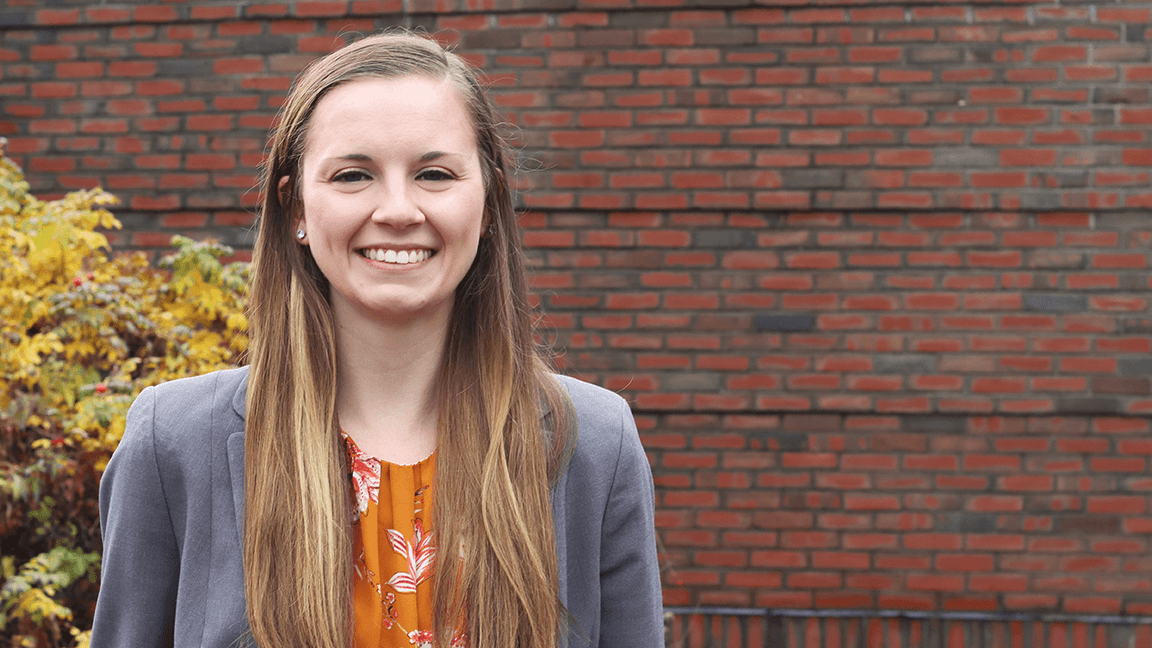 Internship Story: Grace Graham at BerryDunn
Grace Graham's internship experience at BerryDunn is an excellent example of how a hard-working student can secure a job post-graduation. The accounting, finance, and financial economics major made a fantastic impression during her summer audit internship. She is excited to join the accounting firm as an employee in the spring of 2022.
What interested you most about this audit internship at BerryDunn?
I enjoy all aspects of accounting. What I learned about BerryDunn's company culture and personable atmosphere from the Maine Business School Accounting Firm Night seemed like a great fit for me! I believed that BerryDunn would provide me with all the benefits and vast experiences of working at a large accounting firm while maintaining that small firm environment where you know your coworkers. This is precisely what I found at BerryDunn.
What were your internship tasks?
As an audit intern, I got to be directly involved in various audit engagements. As a member of the audit engagement team, I attended planning and client meetings. I enjoyed working independently on the audit tasks as assigned. I learned how to properly document my work on numerous audit working papers, many of which consisted of understanding the entity. Other notable projects enabled me to become familiar with the audit software BerryDunn utilizes, preparing comparative statistics, and reviewing changes in specific accounting standards for the current audit year.
What did you like most about your audit internship?
I felt like a valued member of the team from day one. Everyone, regardless of position, from general staff to principal, was always willing to answer any questions I had. They took to invest in me as an individual, and I appreciated that. I was not just there to work, get the job done, and go home; I was there to learn, improve, and master the skills necessary to help me become not only a better auditor but a better individual.
What were the most significant challenges?
This internship forced me to come out of my shell, as I'm typically an individual who tends to be introverted. Communication is critical in audit engagements, not only with clients but among your engagement team. Another challenge I faced was that I didn't know much about audit. At the time, I had not yet taken the Maine Business School's audit class. I generally put a lot of pressure on myself that I should already know how to do things, and if I don't, I should avoid it altogether. This challenge is more of a mental barrier that I put on myself than anything else. After I underwent training and understood that I was not expected to know everything, I overcame the mental obstacle and embraced what internships are, learning experiences!
What are some things you learned during your internship that you couldn't have learned in the classroom?
I got to learn the technical skills required to perform audits, but I was also able to improve upon my soft skills, such as teamwork, time management, communication, and problem-solving. Unlike a classroom where you generally learn via lectures and homework, I practiced these skills through actual real-life application.
What are your plans after graduation?
This internship helped shape and set the course for what I want and plan to do when I graduate in the spring. I enjoyed working as an auditor and did not want my internship to end! Thankfully, after my internship, I was offered a job at the firm, which I am very excited to begin following graduation. In the meantime, I will continue working as an intern. Although my class schedule conflicted too much for me to work there this fall, BerryDunn has been wonderful working with me to form my spring class schedule in a way that enables me to work throughout the spring semester.
What would you say to other students considering an internship?
I would encourage any student considering an internship at BerryDunn‑or anywhere else‑to not hold back from applying. Even if you question whether you are qualified enough, apply! Internships are all about learning; don't hold yourself back from potential opportunities that can and will change your life.
Grace Graham
Class of 2022
Hometown: Cary, Maine
Internship employer: BerryDunn
Majors: Accounting, Finance, and Financial Economics