MBA and Maine Law: Leaders in Interdisciplinary Collaboration
Dr. Jason Harkins, Associate Dean of the Maine Business School and the Graduate School of Business, is leading the way for interdisciplinary collaboration with his work with the Maine Law School. Over the past year and a half, Dr. Harkins has worked closely with Professor Andrew Kaufman, Professor of Practice and Coordinator of the Business and Transactional Law Program at Maine Law, to create courses for both J.D. and MBA students.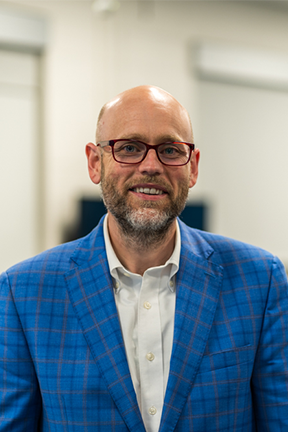 "This work has allowed me to collaborate in building a truly unique educational experience where students are introduced to the intersection of law and business," Dr. Harkins says. "Students not only learn what some of the common challenges are in these areas where legal and business decisions overlap, but how to develop new mental models for decision making that will make them very valuable as employees and advisors."
As Professor Kaufman notes, "these courses are not law courses into which the MBA students are invited, nor are they MBA courses into which the J.D. students are invited. Rather they explore topics through both lenses allowing the development of true collaboration in their solutions."
So far, the duo has created and co-taught two courses. They are presenting Startups and Entrepreneurship for the fist time this fall. Acquisition Transactions: Execution and Risk Management—Legal and Business Perspectives, was offered for the first time in the spring of 2021.
Building on an ever-evolving hypothetical start-up venture and other case studies, Startups and Entrepreneurship focuses on the unique set of legal and business problems and challenges facing both the principals involved in the ventures and their lawyers and other advisors. Students tackle a variety of topics, including case and client management, developing business models, basic financial literacy, founders issues, governance issues, fundraising and capital formation (including the unique types, sources and roles of start-up and entrepreneurial financing), intellectual property identification and protection, and the roles of lawyers and business advisors in representing start-ups and entrepreneurs.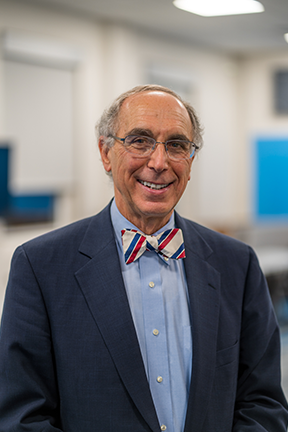 "Two great professors with different backgrounds teach this connected and exciting class," says MBA student Isuru Waduge. "As a Hi-Flex class, it's very participant friendly. Students can join virtually from home or attend in-person at the University of Southern Maine. As a virtual participant, I can experience the energy in the classroom."
Grace Black, another MBA student, says that this course had exceeded her expectations. She highlights the small group discussions as one of the most meaningful aspects of the class. "I've never taken a class like this before," Black says. "I greatly benefit from the conversations between my MBA and Law classmates. What I like most about this class is that it brings students together who wouldn't necessarily cross paths otherwise."
Adam Cohen, a third-year law student also appreciates mix of students in class. "Business and law students approach the issues and case studies we are dealing with from very different places. And they're often asking very different questions," he says. "Working with the business students has been by far the greatest benefit to this class."
Students in the Acquisitions Transactions course utilized hypothetical business acquisition transactions to experience how lawyers and business professionals approach, analyze, identify, and resolve issues arising in a pending business transaction.
"Any business student will be a better business advisor with an appreciation of what lawyers bring to the table," Professor Kaufman says. "Every lawyer is better if they understand what the business people bring to the table."