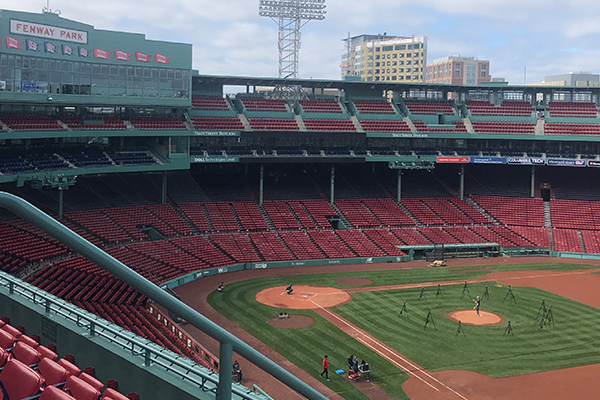 Casey '19 joins Red Sox marketing team
MBS grad converts internship to full-time role with ball club
When long-time Boston sports fan Joelle Casey '19 learned of a career fair at Fenway Park last spring, she knew it was the perfect opportunity.
"I knew the internship would allow a lot of doors to open for me within the sports world," says Casey, who graduated from UMaine with a business administration degree in December.
Interning as a Junior Sales Representative, Casey worked with the premium packages and season ticket sales department. A typical day included managing over 500 leads and scheduling inside tours of the ball park.
But what would an internship at Fenway be without some baseball? Casey says her top two experiences were "employee batting practice," where she and fellow interns took turns at the plate and in the field, and meeting Red Sox President and CEO Sam Kennedy.
After graduating last semester, Casey was hired full-time as an Inside Sales Representative with the organization.