Professional Development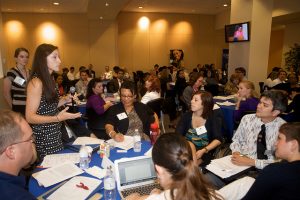 The Maine Autism Institute offers several options for education professionals and support staff to receive autism training from national and state experts and presenters, through our workshops, school-based teams, webinars, and online training. Bookmark our PD Calendar for the most up-to-date offerings.
Due to public health concerns associated with COVID-19, the Maine Autism Institute for Education and Research (MAIER) has cancelled our in-person professional development workshops until further notice. We are pleased to announce, however, that we are offering our Spring 2020 professional development workshops as FREE on-line learning opportunities, earning three contact hours upon completion. For more information, view our 2020 Spring PD Opportunities page. Be sure to check out our 2016-17 Archived PD Sessions also available for your online learning. We also invite you to visit our COVID-19 webpage for resources to help you and your families through this challenging time. Thank you for your continued support.  Stay safe and healthy.  We are hopeful we will see you in person soon.       ~MAIER faculty and Staff~      
MAIER 2019-20 Professional Development Series
Registration in now open for our 2019-20 Professional Development Workshops! Click on the individual sessions below for session descriptions and bio information, then visit our secure online registration page to assure your space at these exciting new sessions. Sessions run from 9 am to 3:30 pm with check-in starting at 8:30am. Cost is $35/person unless otherwise noted. Registered participants will receive instructions for downloading session materials prior to event. Contact hours are awarded free of charge. CEUs (.6) are available by contacting Deborah Rooks- Ellis (deborah.l.rooks@maine.edu) with your request. A two-week notice and $20 processing fee is required for CEUs.   Refunds are not provided, but substitutions are recommended if you need to cancel your registration. 

September 26, 2019
Social Communication Skills for Students' Academic & Community
Success
Sarah Howorth, Ph.D., BCBA 
Deborah Rooks-Ellis, Ph.D.
Jeff's Catering, Brewer
October 9, 2019
Using Technology to Support Students with Disabilities
Don McMahon, Ph.D.
Wells Conference Center, Orono, Room location to be announced.

February 13, 2020

Using Technology to Support Students with Disabilities
Note: This is a FREE event, however, registration is required.
Sarah Howorth, Ph.D., BCBA 
Deborah Rooks-Ellis, Ph.D.
Reynolds Center Conference Room
University of Maine at Machias.
March 11, 2020
Assistive Technology Mini-Maker Fair: Developing and Supporting Communication Skills for Individuals with ASD
Jennifer Seale, Ph.D. CCC-SLP
Jeff's Catering, Brewer
April 2020
Keeping it Simple: Easy Tier 2 Group Strategies for Student Engagement
This FREE online session now available in our PD archives

Cary Trump, Ph.D., BCBA
Online
May 2020
Developing Social Connectedness : Key Component to Inclusion
This FREE online session now available in our PD archives

Terese Dana, M.S., BCBA

Online

June 2020
From First Words to Written Expression!
This FREE online session now available in our PD archives

Robert Pennington, Ph.D., BCBA-D
Online
Register online at our secure registration.  Step by Step instructions for registering.   Registration closes one week prior to each event, so register early! Late registrations will be considered if space is available.
2016-17 Professional Development Series is available for Viewing Online

Did you miss out on our 2016-17 Professional Development Workshops?  All nine of our workshops are now available to view online for free and Contact Hours are available. This Archived viewing option allows you to watch each selected workshop at a time convenient with your schedule.  Register online at our secure registration site. Please note when you register for an Archived session, you will receive login information to access the workshop within 1-2 business days. If you do not receive access information within 2 business days,  contact Donna at MAIER (donna.doherty@maine.edu).
Maine Autism Leader Teams (MALT) receive extensive training to support children on the autism spectrum within school-based and early intervention teams.  Is your school team or organization interested in receiving intensive autism training from MAIER? Learn more about our Maine Autism Leader Teams (MALT), then contact MAIER by email or phone (207) 581-2352.
Graduate Certificate: The University of Maine offers graduate courses leading to a Graduate Certificate in Autism Spectrum Disorders for Educators, Administrators and related service providers seeking advanced education for leadership roles in educational programming for students with ASD.  FMI on this program, visit the Graduate Certificate page.
The Maine Department of Education provides significant support and funding for the activities and outreach of the Maine Autism Institute for Education and Research. Special thanks to Jan Breton, Director of Special Services Birth-20, Maine Department of Education, for her ongoing support for this project. To learn more about this unique partnership, see the "About Us" tab above.