Parent-Mediated Early Interventions for Children on the Autism Spectrum
Upon completion of viewing, you may access and download your Contact Hours certificate by completing the post-workshop survey. Completing the survey provides us with important data to report to our funders.
The Maine Department of Education provides significant support and funding for the activities and outreach of Maine Access to Inclusive Education Resources.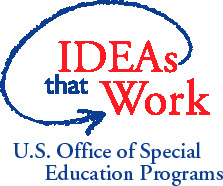 2020-21 Professional Development Webinars
Parent-Mediated Early Interventions for Children on the Autism Spectrum  
Speaker: Megan G. Kunze, Ph.D., BCBA-D
Session Description
In this webinar, Dr. Kunze discusses strategies for parent-mediated early interventions for children with Autism Spectrum Disorder (ASD). She discusses various family experiences and roles which covers both the role of parents and teachers when it comes to ASD and early diagnosis. Dr. Kunze covers various intervention and evidence-based practices for ASD. This also includes parent mediation of intervention which includes coaching families on early intervention strategies. [Earn 2 Contact Hours upon completion.]
Speaker Bio
Dr. Megan Kunze has been certified as a behavior analyst for 16 years and currently holds the highest certification level: BCBA-D. She has worked to support children, families, and specialists in early education for over 25 years. Dr. Kunze has been a director early intervention center, a therapeutic clinic and a selfcontained school for children with autism, intellectual and developmental disabilities. She has been a consultant for preschools and Head Start Programs throughout southwest Texas providing training on various topics to include developmental differences, behavioral interventions, and strengthening classroom communities. Dr. Kunze has worked in military childcare as a center director, training and curriculum specialist, and preschool teacher supporting over-seas families in Europe. One of her favorite professional positions is that of an interdisciplinary diagnostic team-member, where she conducted assessments with young children demonstrating red-flags for autism as a Research Reliable Administrator of the Autism Diagnostic Observation Schedule-2 and Certified Administrator of the Screening Tool for Autism in Toddlers and Young Children.
Interested in being on MAIER's mailing list to receive announcements of new PD offerings?  Sign up for MAIER's mailing list here.