Maine Families Participate in Nationwide Autism DNA Study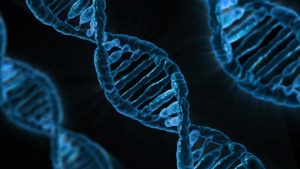 Families across Maine are helping researchers uncover the role genetics play in the development of autism by participating in a nationwide study. Lead investigator, Dr. Matthew Siegel, is heading the research for the Northern New England area, and is currently enrolling new families. Dr. Siegel is based at Maine Behavioral Healthcare in South Portland and the Maine Medical Center Research Institute in Scarborough.
"So often we see studies with limited participants occurring only at large research-type centers or hospitals" noted Deborah Rooks-Ellis, Director of the Maine Autism Institute for Education and Research at the University of Maine. "This study allows [Maine] families to participate from home or by visiting a participating center."
For more information about this study, check out the Bangor Daily News article.
Interested in participating? Learn more here.