University of Maine Art Education Community Outreach
Students in the University of Maine Art Education Community Outreach (UMAECO) course, AED 474: Topics in Art Education, successfully completed several projects. The objective this year was to bring awareness to the Blue Hill Heritage Trust's endeavors, through restorative ecology, to help heal the understory of the recently conserved Surry Forest. The Surry Forest project will add food producing permaculture and pollinator plants to benefit humans and more-than-humans—All Our Relations. This project was led by Penobscot elder Carol Dana, Penobscot tribal citizen Ann Pollard-Ranco, and Kathy Pollard of Know Your Land Consulting.
The artwork in the Surry Forest Cookbook was primarily created by students from Orono High School with instruction from the UMaine art education students. This project was led by art education and studio art student Sofia Rivera, in collaboration with peers Star Young and Agnes Robinson. All the art education students collected recipes and created images with reference to the intended plantings.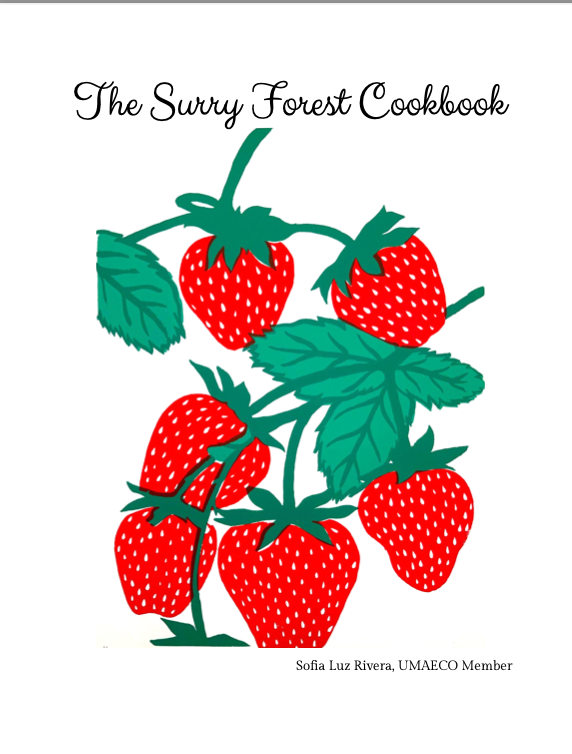 The children's book, The Nature of Syrup, was written and illustrated by Kathleen Greenlaw, Alex Levesque, and Connor Reese, with input from the rest of the class.
The staff of Blue Hill Heritage Trust will be distributing these books to local school libraries and using them to inform people of the importance of their restoration efforts.
This project was generously funded by the Alton '38 and Adelaide Hamm Campus Activity Fund and the Blue Hill Heritage Trust.