Art Education students work with Orono High School students
Students in UMaine's Art Education program conducted a three-hour workshop with students from Orono High School on March 22, 2022. The Art Education students helped the Orono students produce relief prints for a cookbook to be sold by the Blue Hill Heritage Trust. The cookbook will have recipes for the plants that are being seeded to restore the understory of the Surrey Forest for their Edible Landscape. Each section of the cookbook will be illustrated with relief prints produced during the workshop.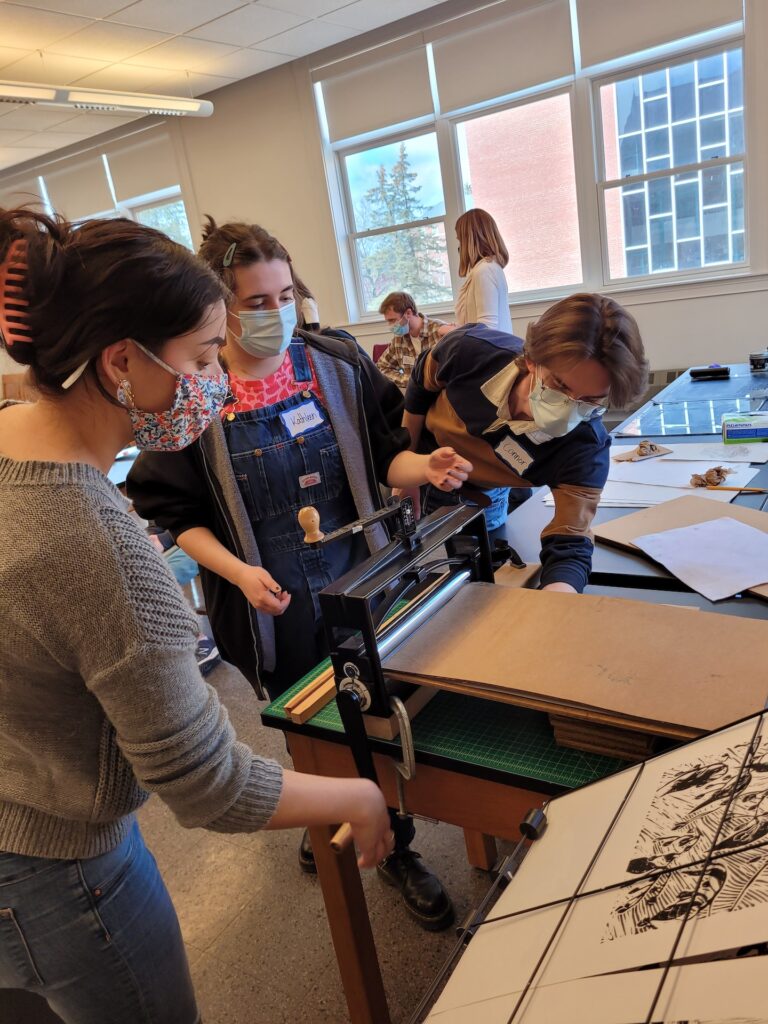 Such experiences are an essential part of the Art Education curriculum, which prepares students for teacher certification. Associate Professor of Art Connie Albertson oversaw the workshop, which included the following UMaine students: Alex Levesque, Agnes Robinson, Star Young, Sofia Rivera, Kathleen Greenlaw, and Connor Reese.