UMaine Foundation Recognizes Jane and Kelly Littlefield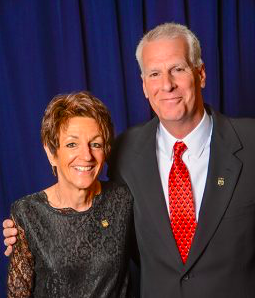 Jane '77 and Kelly '76 Littlefield have given year over year to the University of Maine in a very unique way. Their donations are prominently displayed throughout the University of Maine campus–landmarks across the landscape. Through sculpture, the Littlefields give creatively and generously to their university. In 2014, Jane and Kelly's initial contributions of sculpture were four works in honor of the late Nat Diamond '63, Jane's father. These pieces can be seen in the gardens at Buchanan Alumni House in Orono.
Read the full post on the University of Maine Foundation website.