ANT 390-Topics: Travel Study in Anthropology/Geography
Topic: City, Landscape, and Heritage in a Mediterranean Environment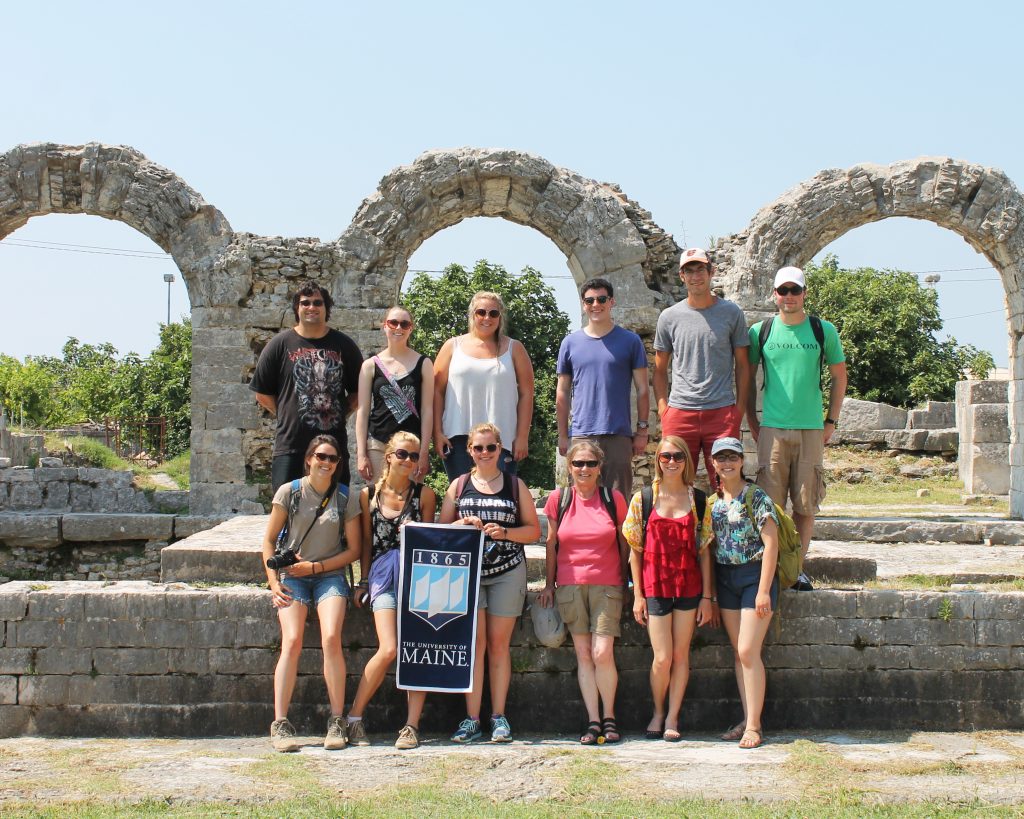 Program Fee: To be announced
Dates: May 12-28, 2024 (tentative)
Information Packet
Instructor:
Gregory Zaro
Associate Professor
Department of Anthropology / Climate Change Institute
5773 South Stevens Hall
581-1857
gregory.zaro@maine.edu
---
General Course Information 
Experience the perfect balance of Study Abroad and Travel Study in a Mediterranean environment! This 17-day course is primarily based in the 3000-year-old Croatian coastal city of Zadar with additional stays in the historic Ottoman town of Mostar (Bosnia and Herzegovina) and the ancient/medieval city of Split, also situated along the shores of Croatia's Adriatic coast. The curriculum is designed to explore the ways in which cultural heritage is embedded within everyday lifeways of the Mediterranean built environment through its cityscapes and surrounding countrysides. It also explores the ways in which archaeological and historical disciplines can inform on questions of conservation, sustainability, and urban resilience in the twenty-first century.
There will be several group meetings in Orono before departure. Please see 'Information Packet' above for more information and a detailed schedule of activities. Contact Dr. Gregory Zaro (instructor info above) for questions.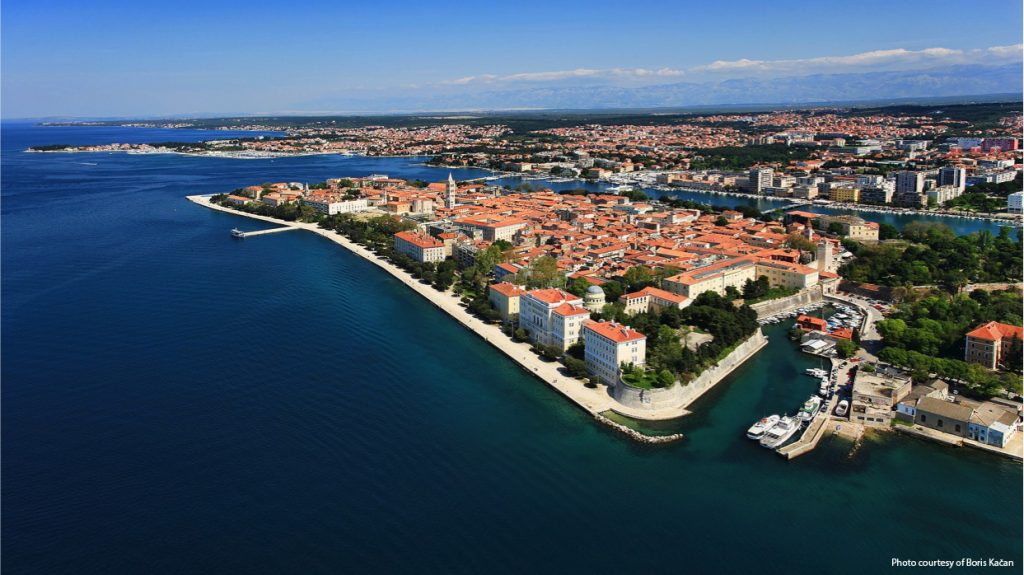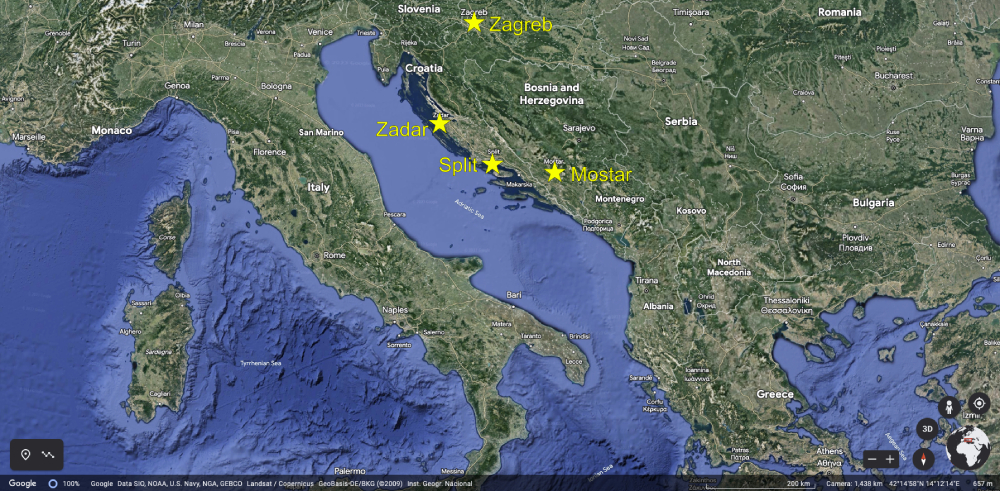 Who takes this course?
Students of all majors and all undergraduate levels take this course. The interdisciplinary nature of this program naturally draws interest from the social sciences, humanities, and environmental studies. Previous students have come from anthropology, art, biology, earth sciences, engineering, history, and international affairs, among others. There are no prerequisite courses for this program.
The Student Experience
This is an experiential learning course. Over the duration of the class, students will:
complete a small set of readings, an exam, and several assignments designed to engage students directly with Zadar's ancient cityscape
Engage in daily group discussions, walking tours, and outdoor 'lectures'
discover the rich cultural heritage of Croatia's past through visits to museums, nearby cultural and archaeological heritage sites, and Mediterranean island landscapes
visit the historic Ottoman town of Mostar, Bosnia and Herzegovina (a UNESCO World Heritage Site), to experience a cultural and historic landscape very distinctive from those of the Croatian coast
experience the coastal city of Split, Croatia, and the ancient palace structure of the former Roman Emperor Diocletian (also a UNESCO World Heritage Site), around which medieval Split formed
explore the archaeological site of Salona near Split (the former Roman capital of Dalmatia)
Course Fee and Registration
The course fee (to be determined) will cover all costs while in Croatia and in Bosnia and Herzegovina (ground transportation, lodging, all meals, planned museum visits, site visits, etc.). Additional costs include international roundtrip airfare to Zagreb, Croatia and tuition (3 credits).
Registration is by permission only. All prospective students must submit an application to Professor Zaro (Croatia Application – link coming soon). Upon approval, students will be given instructions on how to register for ANT 390 for the summer 2024 term.