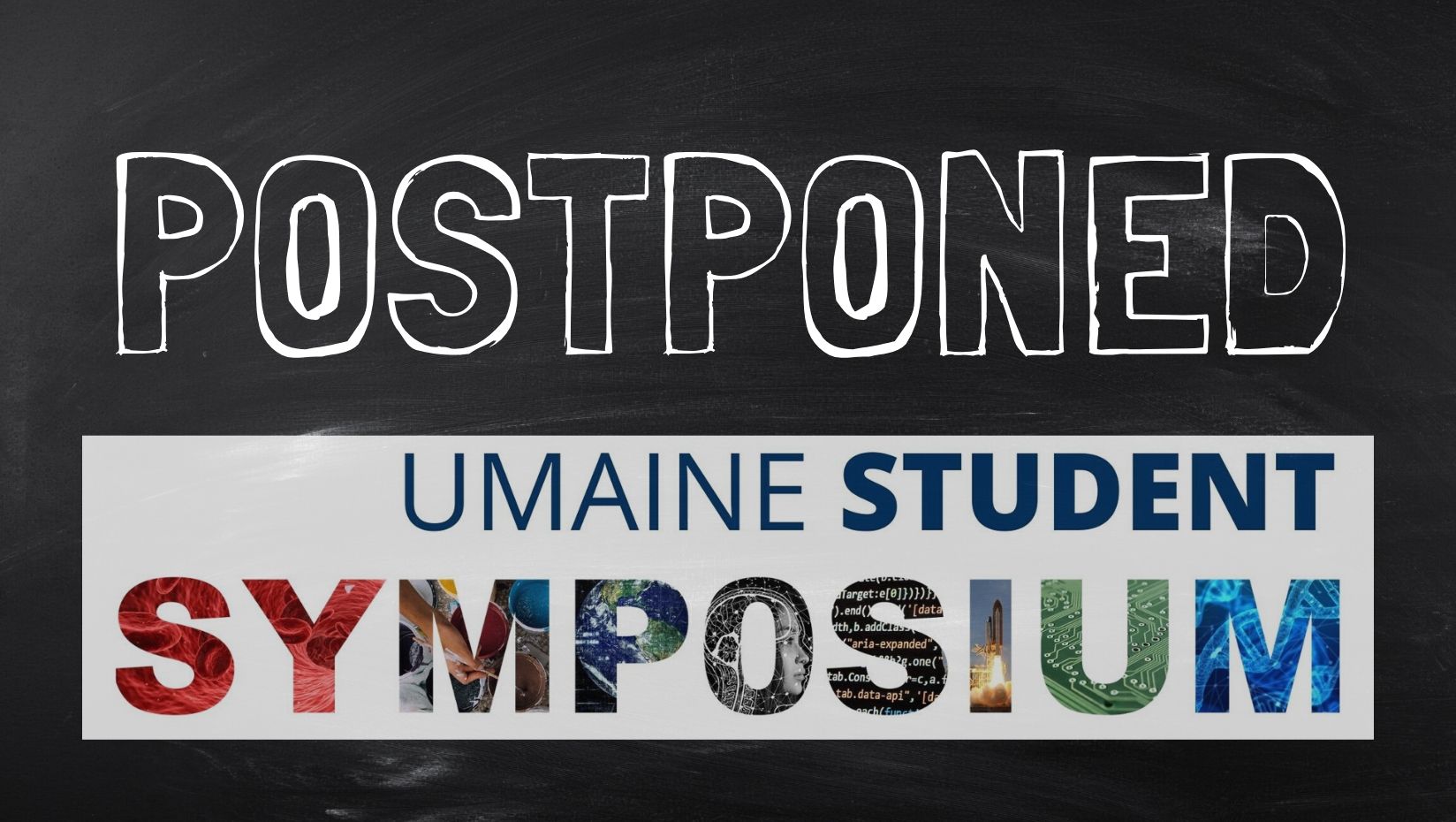 March 13 Update: UMSS20 Postponed
The UMaine Student Symposium will NOT take place on April 17, 2020. We continue to monitor directives regarding the COVID-19 outbreak and will update this page when we have more information about the rescheduling of this event.
Project submissions will be held and can be used for the future date. We will share more details about this and other logistics as soon as we are able.
We want to thank all of our hard-working students and staff for their impressive work. We appreciate your understanding and welcome your questions or concerns.
Research continues on campus at this time and we will continue to highlight the amazing projects students are working on.
Follow us on social media:
Facebook, Instagram and Twitter
Please give us 2-5 business days to respond to emails. If you have questions please contact: um.symposium@maine.edu.