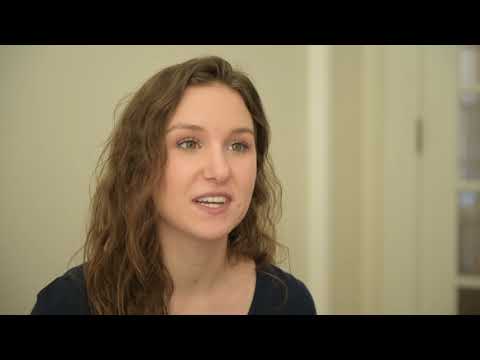 Michaela Murray
Project: An exploratory study of sustainability conceptualizations and practices in Maine wineries
Transcript:
I am working with the Maine wine guild to assess how wineries across the state are both implementing and conceptualizing sustainability with the hopes of contributing to industry development strategies.
Agriculture and tourism are both really important parts of Maine's economy. And I think that the wine industry has the potential to fit into those categories.
If the Maine wine industry wants to continue to grow and to develop that implementing sustainability will be an important part of that.
I've been involved in food systems related research here on campus for the last three years or so. It's become this topic that's really important to me and I've grown really passionate about it.
We have a huge seafood industry, a huge potato and blueberry industry. And like those things are great, but there's also so much more than that. When I was awarded the CUGR Fellowship to do my winery sustainability project, I felt so fortunate because I'm able to pursue my own interests in more depth, which is not an opportunity that a lot of people get to have.
Those experiences have definitely taught me, you know, first what it means to do research and why it's important. They've provided me with skills for future careers and have both really helped to foster my own career and academic interests.