About Us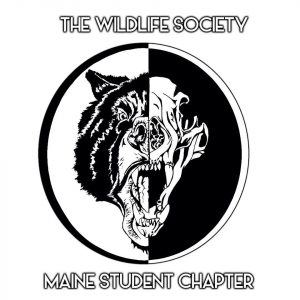 What is the Student Chapter of TWS?
The University of Maine (UMaine) hosts the Maine Student Chapter of The Wildlife Society (TWS). The mission statement of our parent organization, The Wildlife Society, is to "represent and serve the professional community of scientists, managers, educators, technicians, planners, and others who work actively to study, manage, and conserve wildlife and its habitats worldwide". The student chapters exist to aid students in gaining experience and skills in various genres pertinent to wildlife science, aid networking between students and professionals and above all gain valuable knowledge and opportunities that will be important to you throughout your career. Through meetings, special projects and other functions, you will become familiar with wildlife management techniques, become aware of local, national and international natural resources issues, and gain valuable experience and friendships that will serve you well as a wildlife professional.
The UMaine TWS chapter, though primarily attracting members from the wildlife field, is open to all majors. We also encourage any and all graduate students and professors as well as professionals in the field to attend our meetings and activities. Dues for the year are $10 and entitle you to participate in all TWS activities throughout the year. This is a very small price for all the benefits you'll gain through active participation in the chapter.
Like us on Facebook to get up to date information on meetings and activities!  UMaine Student Chapter of The Wildlife Society Facebook Page
OR
Follow us on Instagram, @umowildlifesociety.