Ray Hintz
Academic Degrees
B.S. Civil & Environmental Engineering/University of Wisconsin (1978)
M.S. Civil & Environmental Engineering (Surveying & Mapping Emphasis)/University of Wisconsin (1980)
Ph.D. Civil & Environmental Engineering (Surveying & Mapping Emphasis)/University of Wisconsin (1983)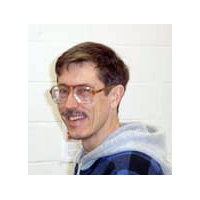 Ray is a professional land surveyor (FL, ME) who focuses his practice on data collection. He is the author of several surveying software programs used by approximately 25 department of transportations and their consultants.
Ray is a member of:
American Society for Photogrammetry and Remote Sensing
Maine Society of Land Surveyors
Massachusetts Association of Land Surveyors and Civil Engineers
Ray currently teaches three to four courses a semester — from basic surveying to photogrammetry. He is an article reviewer for several professional publications and helps prepare exams for photogrammetry certification.