Local Community
Terrell House is an inspiring space for hands-on learning, collaboration, research, and cooperative living. Incorporating principles of sustainable design, local food, and intentional community, Terrell House provides a location for interdisciplinary learning and research, events and workshops, a resident community, and a community garden.
Established in 1994, the Food Guild is a community supported agricultural endeavor, initiated and developed by students in response to their desire for more hands on learning. The majority of the operating capital is from the sale of membership shares.
Since 2000, hundreds of volunteers have raised, gathered, and donated more than 996 tons of fresh produce to hungry Mainers through UMaine Extension's Harvest for Hunger program.
The Orono Community Garden produces more than just vegetables. It also develops a sense of community, promotes sustainability, and encourages healthy lifestyles.
The Orono Farmers' Market is one of Maine's larger markets with over twenty-five members offering a wide range of locally produced foods, open rain or shine.
The Orono Land Trust is a local non-profit organization with volunteer officers and Board members. Its function is to encourage the presence of trails and open spaces in the Orono area.
Single-stream is here! The single-stream recycling process is now fully implemented throughout the town of Orono.
The Orono Public Library is Certified LEED Gold by the U.S. Green Building Council. LEED features include: energy efficient design, computer-controlled lighting and air conditioning systems, low-VOC materials and increased ventilation for improved indoor air quality, the use of regional materials to boost the local economy, abundant natural light and views, water-efficient landscape design, and a radiant heating system in the floor.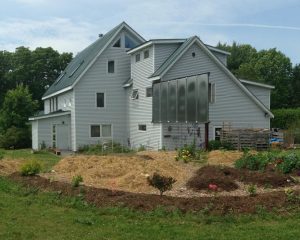 ---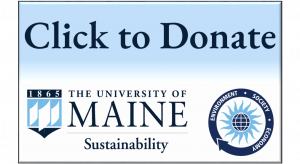 Office of Sustainability
312-314 Corbett Hall
Orono, Maine 04469-5774
Tel: 207.581.1571
sustainability@maine.edu
---