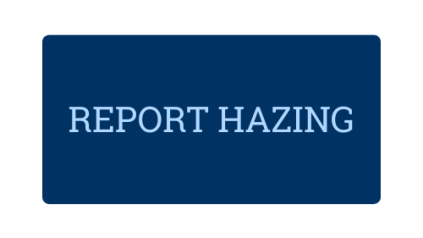 Being a part of a campus group or organization is an important and meaningful part of the student experience at the University of Maine.  Hazing can be a hidden problem associated with these groups that undermines the value of the experience.  We feel that it is important to provide research-based education and prevention programs that address the harmful effects hazing can have on our students.
What you need to know:
Hazing is "any activity expected of someone joining or participating in a group that humiliates, degrades, abuses, or endangers them regardless of a person's willingness to participate." 

Hazing is a violation of the University of Maine System student conduct code and Maine State Law.
Hazing occurs across all organization types.
Hazing is a serious and hidden problem on UMaine's campus.
Resources: 
For more information or to schedule a hazing prevention program or training, contact:
Student Life
315 Memorial Union, University of Maine
Orono, ME 04469
207-581-1406