Registration is open and FREE for UMaine Undergraduate Students!
2023 Dirigo Leadership Conference:
Happening on Friday March 24th, 2023!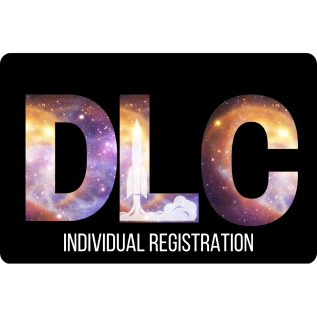 ---
DLC Day of Outline:
8:30 – 9:30 A.M.| Check-In
9:30 – 10:00 A.M.| Welcome
10:00 – 10:45 A.M.| Keynote Speaker
11:00 – 11:45 A.M.| Session One 
12:00 – 12:45 P.M.| Lunch
1:00 – 1:45 P.M.| Session Two
2:00 – 2:45 P.M.| Session Three 
The 2023 Conference:
This Dirigo Leadership Conference, a state-wide conference for higher education students in Maine, has adopted the theme of The Great Beyond with an emphasis on what students are doing during their undergraduate experience and how those skills transfer to life beyond college. College students hold many leadership positions throughout their journey. We understand that sometimes it is challenging to articulate those skills in a professional capacity. Whether you are already a member of an organization on your campus or just starting on your journey, this conference provides an opportunity to further understand the importance of making the most out of your college experience!
Our sessions throughout the day are centered around building up vocabulary to communicate skills, further leadership development opportunities, as well as hearing from distinguished guests regarding their personal transition experiences! 
---
The Dirigo Leadership Society
For University of Maine students, this conference is part of the Dirigo Leadership Society, By simply attending a session at the conference, you can earn the first level badge to put on your resume and LinkedIn profile. Click the image to learn more.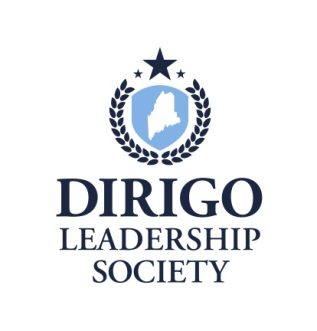 ---
Keynote Speaker: Roosevelt Boone '11
Originally from Washington, D.C., Roosevelt Boone graduated from the University of Maine in 2011 with a B.S. in Kinesiology and Physical Education. He furthered his education for three additional years, earning an M. Ed in Kinesiology and an M.S. in Human Development from the University of Maine. During his time at UMaine, he was on the football and track and field teams. In conjunction with athletics, Boone was also a member of the Black Bear Mentor Program, which connects students in the local community with undergraduate and graduate students at UMaine.
Since completing his graduate studies in 2014, Boone has held several Athletics and Student Affairs positions at various institutions. He served as an Assistant Football coach for the University of Maine Black Bear football team until 2016, when he left to join the football staff at Rutgers University in a support staff capacity., which led to a short stint with the Atlanta Falcons of the National Football League (NFL).
In 2021 Boone switched career paths from Athletics to Student Affairs, where he served as a Class Dean at Colby College before transitioning to Bowdoin College this fall.
In addition to Boone's professional experience, during his senior year at UMaine, Boone and his mother, Alice Boone, started their own nonprofit: Strong Mind – Strong Body, Inc., which aims to restore impoverished communities through youth summer programs and job readiness training. Additionally, in 2023, Boone has combined his passion for athletics and education with offering Boone's Athletic Consulting Services, LLC., which exists to educate students and student-athletes on the NCAA recruiting and college admissions process, Name, Image, and Likeness (NIL) and financial literacy.
We invite you to join us to learn more about Boone's experience. The interactive keynote session will be at 10 am on March 24th; we hope to see you there!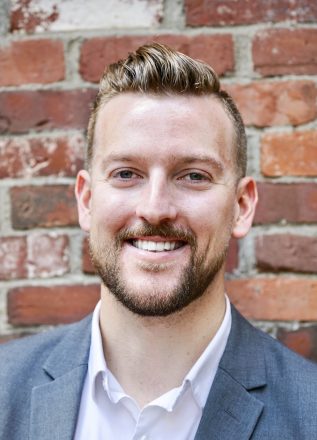 Brian Harris is the Co-Founder and CEO of MedRhythms; a digital therapeutics company focused on the intersection of music, neuroscience and technology.  Brian is a board-certified music therapist and one of 350 Neurologic Music Therapist Fellows in the world. Brian's clinical work is focused at Spaulding Rehabilitation Hospital in Boston, USA where he created and implemented their first inpatient full time Neurologic Music Therapy program, specializing in Traumatic Brain Injury, Stroke, and neurologic disease and built this program to be the most comprehensive NMT program in the country.  
Brian is also the Co-Founder of the Arts & Neuroscience group at the American Congress of Rehabilitation Medicine. He has been an invited speaker at venues throughout the world including: the American Association of Neurological Surgeons, Harvard Medical School, Google, and more.  Brian is an author on multiple publications related to music and rehabilitation and is listed as an inventor on several patents related to MedRhythms digital therapeutic platform.  His work has also been featured in Forbes, CNBC, Rolling Stone, and many more! Brian has been named to MedTech Boston's 40 Under 40 Healthcare Innovators and Top 100 Innovation CEOs by World Biz Magazine.
Brian Harris graduated from the University of Maine in 2011 with a B.A. if Psychology and then went to Lesley University and received a M.A. in Expressive Therapies: Music Therapy. During his time at UMaine, Harris was a member of the Sigma Phi Epsilon Fraternity, Student Government, Senior Skulls, Pep Band, and many other organizations. 
You are invited to join this interactive session happening at 11 am on March 24th! 
Questions?
---
If you have any questions about the Dirigo Leadership Conference or about your own leadership journey, please email: 
Natalie Pagliocca at natalie.pagliocca@maine.edu
Session Descriptions
Through this interactive session, come chat with Roosevelt about his UMaine experiences and beyond!  During his time at UMaine, he was on the football and track and field teams. In conjunction with athletics, Roosevelt was also a member of the Black Bear Mentor Program, which connects students in the local community with undergraduate and graduate students at UMaine.
Session 1 | 11 – 11:45 am | 3 options
Creating inclusive work environments involves participation in conversations about response and harm help. This workshop will allow us to contextualize inclusivity into professional settings and connect with each other, recognizing how our multiple, intersecting identities, perspectives, and developmental differences impact our capacity to respond.
Practice strategies to develop/strengthen career readiness skills and highlight transferable skills. Practice networking conversations, answering interview questions and more. Learn how to be open and curious to new opportunities. 
Lunch 12-1:00 pm : On your own: Check out the Bear's Den for many delicious options
Session 2 | 1 – 1:45 pm | 4 options
Imposter Syndrome is something that a lot of folx experience, including me. I would like to engage participants in learning what it is and to help create ways to overcome negative or comparative standards that might reflect we are not good enough. 
An interactive workshop exploring the intersection of leadership and mentorship and the power of peer relationships. Through a series of self-reflection, powerful questioning, and goal-oriented exercises, we will evaluate, recognize, and strengthen one's leadership capabilities and build capacity for change.  
This discussion based workshop will focus on the skills needed to speak up and stand firm in the face of sexual harassment. Students will learn how to address sexist jokes and language, gain knowledge on how to set firm boundaries in romantic and platonic relationships, and learn how to address workplace harassment. 
Session 3 | 2 – 2:45 pm | 2 options
Alumni Panel

– Roosevelt Boone, '11 '14G; Dominique DiSpirito, '22; Trevor England, '13 '15G ; Brian Harris, '11; Stacey Harris, '11, Alyce Lew, '16 '18G
During this session we will discuss how to craft resumes, express interest via cover letters, foster a group of references, prepare for interviews, and how to tell your unique story as you explore opportunities both during your college years and beyond.