Master class with Merritt David Janes
Yesterday, touring Broadway performer, Merritt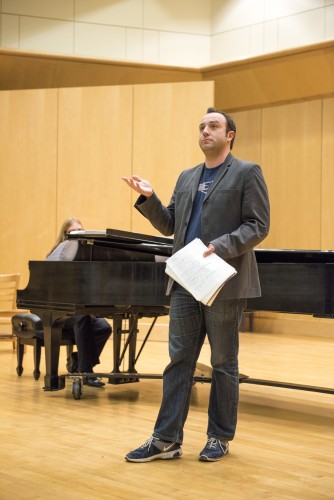 David Janes, hosted a master class with select community high school and college students.
Students were coached in musical techniques after singing for DJ. The master class was open to the public and roughly 60 students and community members were in attendance.
Originally from Colchester Vermont, Janes is a graduate of the Circle in the Square Theatre School in New York City. Apart from being a University of Maine Class of 2004 graduate, he is the 2012 recipient of the Spirit of Maine Alumni Achievement Award. Jane's notable performances include Beauty and the Beast Broadway National Tour, Shrek the Musical, Catch Me If You Can and Sweeny Todd: the Demon of Fleet Street and Phantom of the Opera.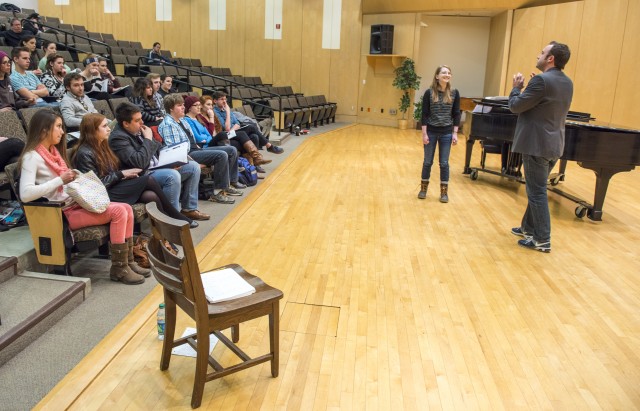 DJ is going to be performing tonight with UMaine SPA students at Pops Music Gala: 150 Years of American Song. This will be the first time DJ is performing at UMaine in five years since his last visit to the CCA as Sweeny Todd.
Click here for tickets and more information about tonight's perfomrance.