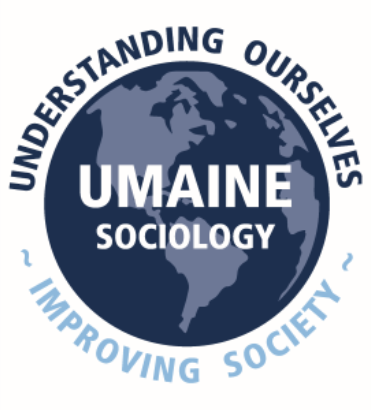 Careers in Sociology
Career Resources:
Money Geek Does Sociology
We recently received this letter and information from Money Geek and we hope that you find this resource valuable:
Dear UMaine Sociology:
Whether your students are simply curious about the field of sociology or will be transitioning into a career, it is important they have resources to understand the culture and environment.
MoneyGeek.com has created a Guide to Sociology Careers that provides insight to the salary range, career options and potential jobs within the field. In addition, I have paired that guide with some other career resources for your students to consider as they enter the workforce.
You are providing the education your students need to thrive in the field of sociology. Will you include a link to these career resources to further support them in their efforts?
Thanks for your time,
Gin Garton
Communications Director
MoneyGeek.com
About us: MoneyGeek.com combines decades of experience in financial literacy and data to provide comprehensive, easy-to-use tools to help users make smarter financial decisions.
Our Careers in Sociology booklet is  available in printed form through the office at 201 Fernald Hall.
The ASA careers booklet, "21st Century Careers with an Undergraduate Degree in Sociology" is also available in the office. Stop by and pick one up, or ask your advisor about careers in sociology and the resources we have available.
Opportunities exist for employment in fields such as criminal justice, public relations, human resources management, industrial relations, organizational research, marketing, family counseling, community planning, teaching, and health care and family planning. Skills developed during our four-year program include knowledge of complex organizations, social institutions, and a firm grasp of research design and methods.
Graduates have reported obtaining some of the following positions:
Assistant Administrative Coordinator
Insurance Adjuster
Community Education Coordinator
Residential Counselor
Underwriter Trainee
Employee Administrator
Legal Assistant
Home Care Consultant
Personnel Manager
Substance Abuse Counselor
Trust Administrator
Health Care Administrator
Contract Administrator
Public Information Coordinator