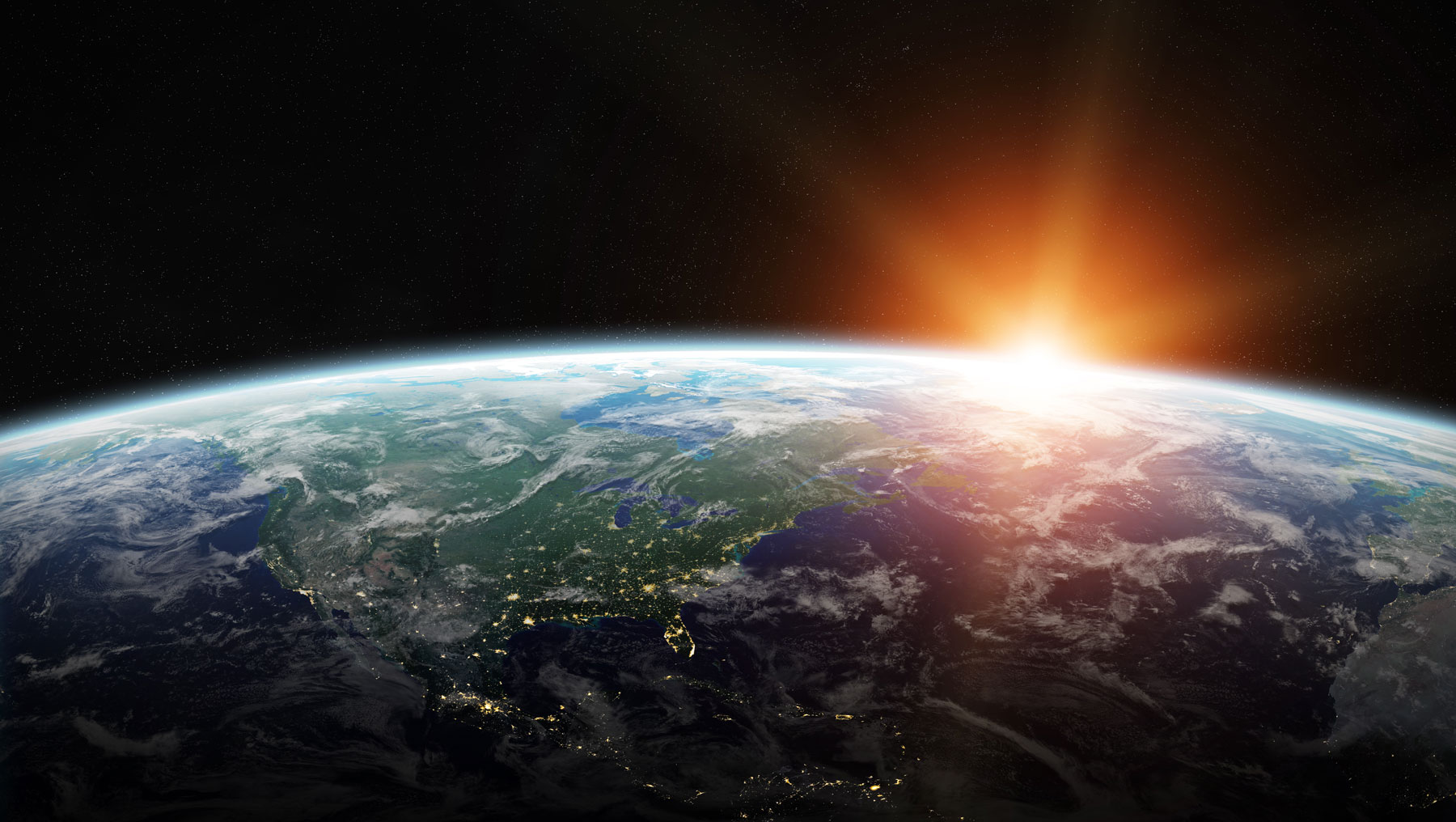 UMaine Space Initiative establishes pathways for enhanced partnerships
The University of Maine has a long history of space-related research and development activities dating back to the early 90s.
Supported by the National Aeronautics and Space Administration (NASA) and Maine Space Grant Consortium (MSGC), our fellowship and scholarship programs have been running continuously for over 32 years, training the future workforce, generating intellectual property, and contributing to the state economy.
In the past decade, UMaine has been the unique host research institution for NASA's first inflatable lunar habitat and test site for the next generation of hypervelocity decelerators to support NASA's goal to take humans to the Moon and Mars. UMaine's research led to the development of a Wireless Leak Detection System for the International Space Station, which was launched and installed inside the International Space Station in December 2016.
Our space research outreach goes beyond the university community and into the K-12 system. The first small satellite in the state of Maine was developed at UMaine from 2019 through 2022 to support several science missions defined by middle and high school students and teachers across the state. Internship programs at NASA field centers resulted in several of our students being recruited by NASA, SpaceX, and other space technology companies.
Earlier this year, the UMaine Space Initiative managed a new seed grant program created to encourage innovative and interdisciplinary collaborations that result in rapid planning, team development, and research coordination. Eight projects have moved forward in the first two rounds of funding. Chosen projects support multidisciplinary and multi-institutional teams convening around a topic relevant to the MSGC, aerospace research broadly, and the economic vitality of Maine. Project PIs are current participants in the MSGC Ideas Lab. UMaine Space administers the Ideas Lab program for the state of Maine, supported by NASA, the MSGC Ideas Lab, and UMaine's Office of Vice President for Research and Dean of the Graduate School.
The Ideas Lab is a program that brings together a diverse group of researchers for a few days to brainstorm and develop innovative approaches for advancing Maine's involvement in space exploration. Its goal is to identify and support multidisciplinary, team-based R&D and education projects that align with the priorities of NASA Mission Directorates and MSGC's priority topic areas.
The new Space Initiative provides centralized support to take these successful research programs to the next level, through cohesive strategic planning and infrastructure enhancement. 
Contact: research@maine.edu