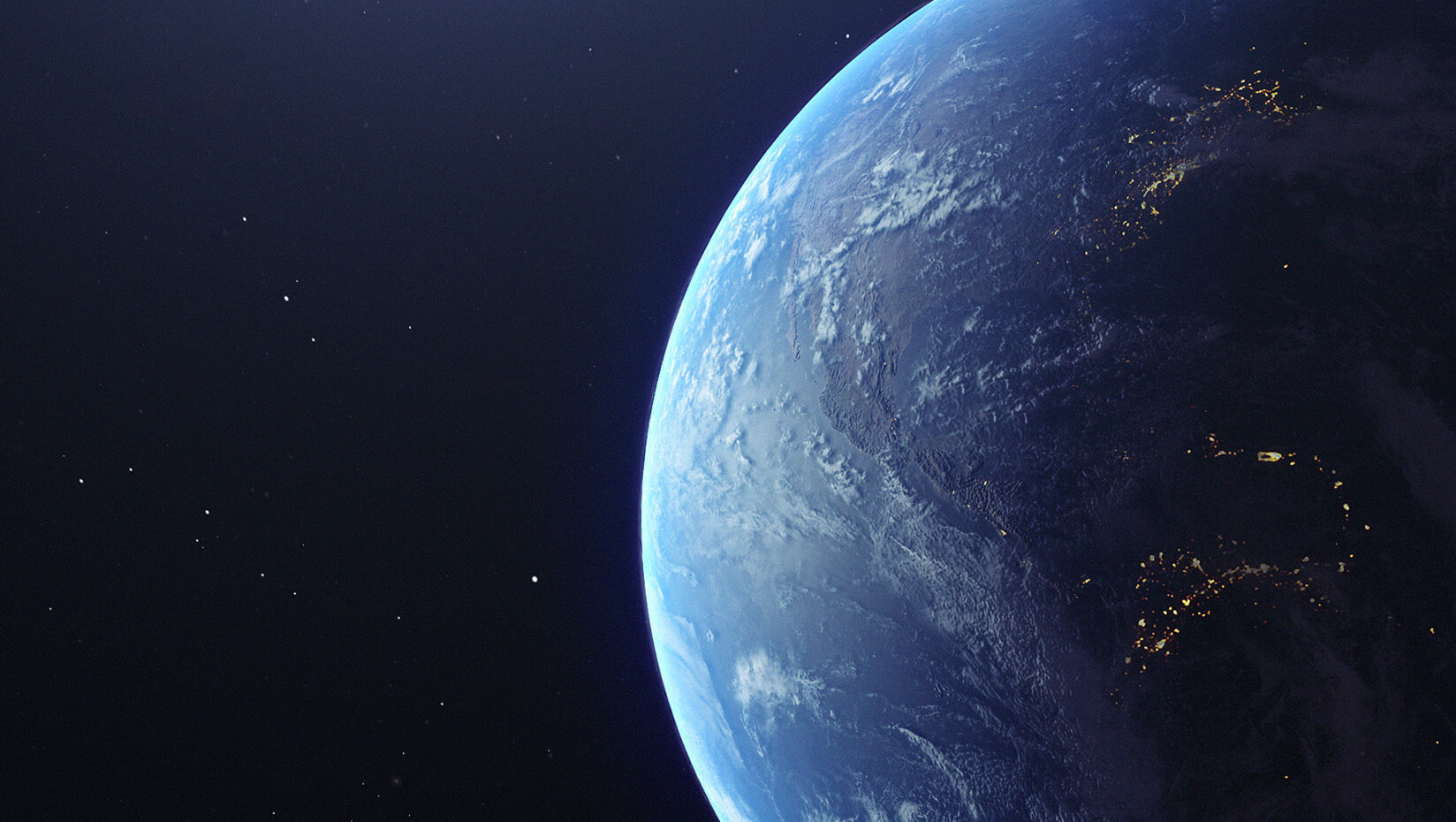 NASA selects Maine's first small research satellite for launch in next three years
Maine's first CubeSat is one of 18 small research satellites selected by NASA to carry auxiliary payloads into space between 2021–23. It is part of NASA's CubeSat Launch Initiative that provides opportunities for nanosatellite science and technology payloads built by universities, schools and nonprofit organizations to ride share on space launches.
Maine's CubeSat, MESAT1, is being developed in partnership of two of the state's public universities along with a trio of K–12 schools. The University of Maine's graduate students in collaboration with the University of Southern Maine (USM) undergraduate students are providing CubeSat design, development, integration and testing. Payload proposals were led by Saco Middle School, Fryeburg Academy and Falmouth High School.
When MESAT1 is launched, Maine middle school and high school students will access satellite data for scientific discovery, says UMaine professor of electrical and computer engineering Ali Abedi, assistant vice president for research and director of the Center for Undergraduate Research, who is leading the project with Jeremy Qualls, USM professor of physics and dean of the College of Science, Technology, and Health; and Jason Goldstein, director of the Wells National Estuarine Research Reserve.
MESAT1 was awarded $300,000 from NASA. The project also received $150,000 in NASA Maine Space Grant Consortium funding for graduate student research. Additional funding from UMaine and USM to support undergraduate student research brings the total funding for MESAT1 to $522,000 over three years.
NASA's Cubesat Launch Initiative has a goal to have all 50 states participate by developing and launching nanosatellites, says Terry Shehata, director of the Maine Space Grant Consortium. The consortium launched a statewide competition in January 2019 to all Maine school districts for CubeSat project proposals to the NASA CubeSat Launch Initiative. Out of the 11 proposals submitted, the following three payloads were selected:
The first payload proposed by Saco Middle School, dubbed ALBEDO will investigate the impact of albedo (fraction of solar irradiation reflected back into space) on local temperature. The goal is to compare temperature and albedo across urban and rural areas. The low Earth orbit space test environment offers the ability to collect and analyze vast quantities of relevant data. The purpose of the analysis is to determine whether or not urban heat islands can be mitigated through architectural designs that maximize albedo.
The second payload proposed by Fryeburg Academy, IMAGER, will be used to study an application of a low-cost remote sensing tool for coastal estuaries as a STEM activity. The goal is to develop a remote sensing tool by modifying a digital camera to image shallow, coastal waters to distinguish water quality properties such as turbidity and phytoplankton concentration.
The third payload proposed by Falmouth High School, HAB, will study harmful algal blooms to see if they increase atmospheric temperature and water vapor levels in the atmosphere above them. Developing the capacity to monitor and identify algal blooms from orbit will provide a simple way to track the development, distribution and dispersion of blooms. If a correlation between humidity and the temperature of the atmosphere and the sea surface in the vicinity of HABs is established, it will be easier to detect when an algal bloom is growing.
In addition to UMaine, the other institutions recently awarded CubeSat space missions included Dartmouth, University of California, Berkeley, University of Alabama, University of Minnesota, University of Washington, Massachusetts Institute of Technology, University of Colorado Boulder and Rice University. A NASA release about the announcement is online.
University of Maine's research infrastructure developed in the past decade primarily by NASA, Maine Space Grant Consortium and Maine Technology Institute (MTI) funding received a boost through this new award, the announcement of which comes just days before a legislative committee is set to take up a bill to advance the Maine Spaceport Complex initiative, a public-private partnership envisioned by a group of private and public stakeholders organized by the Maine Space Grant Consortium and supported by a MTI-funded market demand study.
LD 2092 would establish the Maine Spaceport Complex Leadership Council to develop a strategic and investment plan for the SpacePort Complex. Maine is well-positioned with the new NASA award and the existing aerospace assets at UMaine, Brunswick Landing, Loring Commerce Center, the soon-to-be-developed Statewide CubeSat Launch Program at USM, Maine's growing aerospace supply chain companies, and the presence of startup small-launch vehicle companies in Maine, Shehata says. Passage of the bill will enable Maine to assume a leadership role in the emerging and fast-growing market for nanosatellites that is projected to reach $9.5 billion in 2030, largely due to their use in a broad range of commercial applications in all regions of the world, by launching nanosatellites using small, low-cost launch vehicles.
The MTI-funded study demonstrated that the state's latitude/longitude, coastline and very low population density offer the most desirable, direct and near-polar orbit access, in all 50 states, for full Earth coverage as the planet rotates, Shehata says. Such access to the majority of the Earth's continental land masses compared to equatorial launches would open significant opportunities for K–12 education, R&D and commercial development of applications relevant to all industries in Maine. The study also showed that NASA, the U.S. Department of Defense, several small and large aerospace companies and academic institutions in the Northeast region are highly interested in using launch facilities in Maine. This is important because the growth and sustainability of the complex requires it to be at least a national R&D, satellite fabrication and integration, education, data analytics and launch resource for accessing polar orbits, says Shehata.
The impact of a SpacePort Complex and a new space economy in Maine aligns with the state's Economic Development Strategy 2020–29 and the University of Maine System R&D Plan. Shehata notes that it would help train and retain Maine's students and immigrants graduating with aerospace-related STEM degrees; attract highly skilled workers and their families from out of state; encourage startups and spur development in all seven technology sectors; develop globally based applications for both commercial and consumer uses; facilitate STEM learning opportunities for Maine high school and higher education students; increase demand for broadband, quality roads and housing; promote economic aspirations for all Mainers; and advance the state to a new competitive level in a fast-growing knowledge economy.
Contact: Margaret Nagle, 207.581.3745