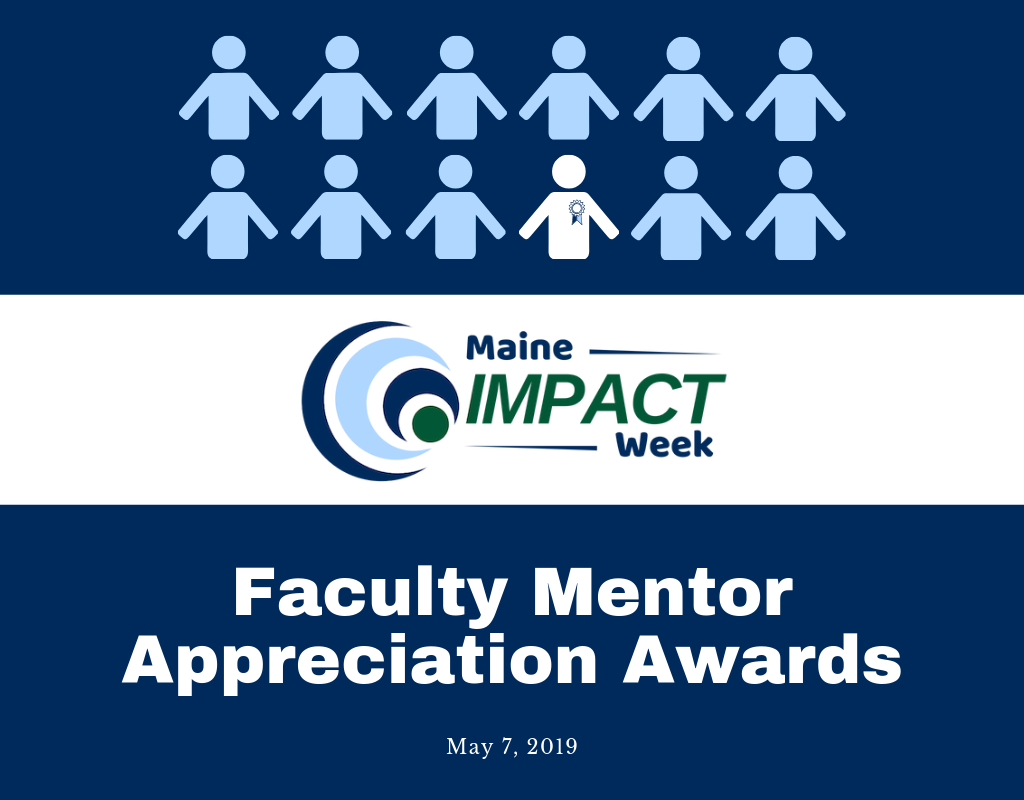 Congratulations 2019 Faculty Mentor Awardees
Awardees recognized during the 2019 Faculty Mentor Appreciation luncheon at the Wells Conference Center on May 7.
The Maine Impact Week event celebrates faculty mentoring of students in and out of the classroom and lab.
View a sample of student messages of appreciation on the Maine Impact Week site.
View photos from the event in this online gallery.