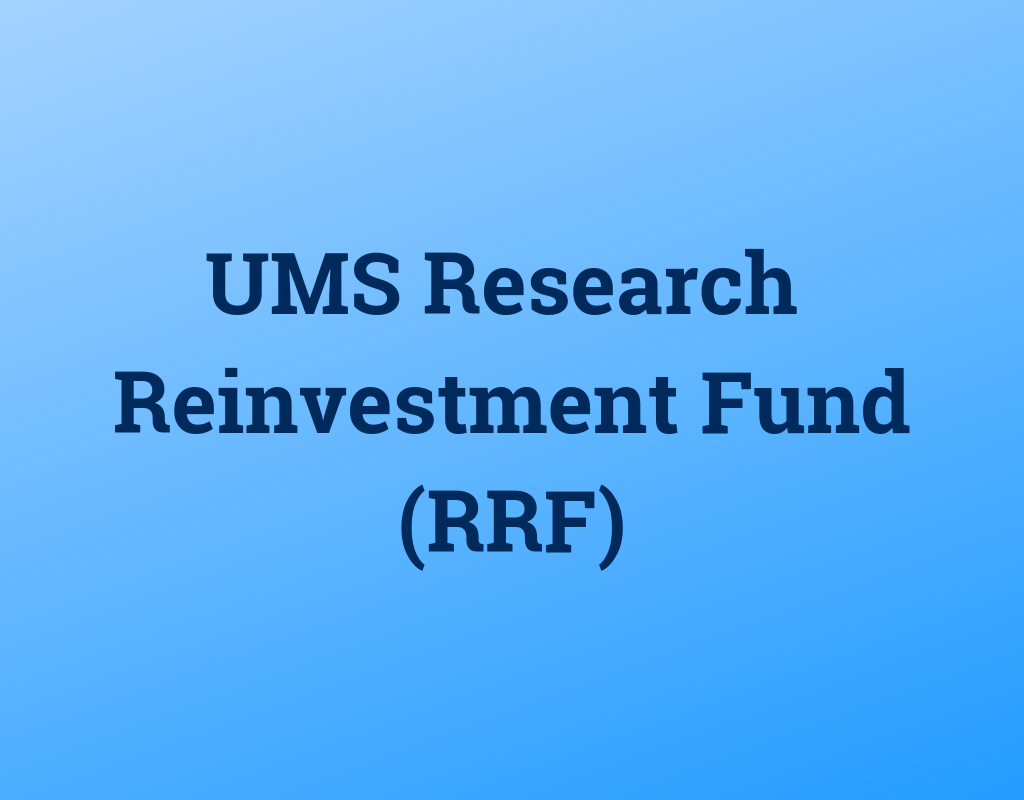 2019 RRF awardee announcement
We would like to congratulate these newly announced Research Reinvestment Fund (RRF) awardees.
The University of Maine System (UMS) Research Reinvestment Fund (RRF) Advisory Board is pleased to announce the winners of the FY 2019 funding competitions. The objective of the RRF is to strengthen research and development activities that are tied to Maine businesses and to industries that are critical to the future of Maine, including providing internal grant funding to UMS research teams to stimulate such activity. In FY 2019, a total of 65 applications were received for the established RRF competitive grant programs which resulted in 28 new awards (4 planning grants; 6 seed grants; 14 student awards, and 4 accelerator grants).
RRF Planning Grants provide funding for 6-month projects that allow research teams comprised of UMS researchers and/or external partners to form and develop plans to advance and develop research, development, and commercialization projects.
RRF Seed Grants provide funding for 12-month projects that generate pilot data, proof of concept testing, and target specific follow-on grant opportunities to leverage the investment of RRF funds by attracting additional funding to the University. Seed grant teams are comprised of UMS researchers and external partners. Funding preference is given to projects that are able to demonstrate the likelihood of near-term commercialization and/or workforce development output.
RRF Student Awards provide funding for UMS faculty/staff led research, development, and commercialization projects that involve UMS students as major contributors to the execution of the project. There are four separate student award programs supported by RRF:
Interdisciplinary Graduate Research Collaborative (IGRC);
Interdisciplinary Undergraduate Research Collaboratives (IURC);
Graduate Student Assistantships; and
Undergraduate Student Assistantships.
RRF Accelerator Grants are also known as the Maine Innovation, Research and Technology Accelerator (MIRTA). Teams receive funding and participate in a 16-week intensive program designed to advance research projects along the path from discovery to becoming commercial products with public benefit.
Questions about the program can be directed to Jason Charland, UMaine Director of Research Development.