Psychological Services Center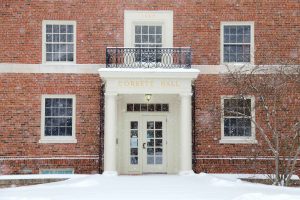 The Psychological Services Center (PSC) is an outpatient clinic that provides high quality psychological services to the people of central Maine. It serves as the primary site for an American Psychological Association accredited doctoral training program in clinical psychology at the University of Maine.
Research into the nature and treatment of various mental health disorders and challenges of living takes place at the Psychological Services Center as well. People seek services at the Psychological Services Center for a wide variety of reasons, including psychological assessment, psychotherapy, consultation, and continuing education.
Contact Information
Telephone:  207-581-2034
Fax: 207-581-3299
Updated 04/07/2020         Coronavirus (COVID-19) Information for clients of the UMaine Psychology Clinic
We are pleased to now be offering therapy services via telehealth for our existing clients. We expect to be accepting new telehealth clients beginning in May. If you are interested in telehealth services or in hearing more about what that involves, please call us at 207-581-2034.
Also, if would like to be on our waitlist for traditional, face-to-face services, we are accepting potential clients on a waitlist for when we return to regular services.
Our voicemail is monitored throughout the day. Please call with any questions and we will return your call promptly.
April O'Grady, Ph.D.
Director, Psychological Services Center
The University of Maine Doctoral Program in Clinical Psychology is accredited by the American Psychological Association. Inquiries regarding the accreditation process or the program's status can be directed to:  Office of Program Consultation and Accreditation, American Psychological Association, 750 First Street, NE  Washington, DC 20002-4242, (T) 202.336.5979 (F) 202.336.5978
Email: apaacrred@apa.org