The Graton Prize in Constitutional Law
Robert A. Ballingall, Assistant Professor of Political Science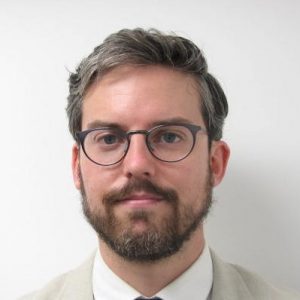 UMaine's Department of Political Science is fortunate to have at its disposal generous endowments from which to award our most exceptional students. Among these is the Graton Prize, endowed by Claude Dewing Graton, Class of 1900, awarded annually to the best essay responding to a current question in constitutional law. The Graton endowment has ballooned over the years, to the point that we are now able to run concurrent contests with multiple awards and a grand prize of $8,000. The Prize has thus become one of the most lucrative undergraduate essay contests anywhere in the world and an important financial resource for UMaine students.
These contests are also an excellent way of promoting interest in and careful thinking about constitutional law, a topic that otherwise remains unfortunately neglected. Indeed, basic misunderstandings of constitutional government lie at the heart of many of America's gravest problems. Politicians and publics are increasingly challenging the constitutional order itself by pursuing single-mindedly their preferred policy goals and cultural norms. They are neglecting the value of constitutionalism in its own right, as a framework within which partisan politics can operate without descending into winner-take-all rancor, and as a good that must be balanced against more seemingly pressing objectives. The Graton Prize helps our students learn to reverse this worrying trend. It encourages them to consider the broader legal order within which the more visible and emotional parts of our politics proceed.
Last year, the grand prize was awarded to Tom Adams for an excellent essay looking at the Guarantee Clause and its role in state efforts to overturn the 2020 presidential election. This year, the topics include whether the Supreme Court needs more justices, the constitutional status of federal vaccination mandates, whether there is a constitutional right to birth control, the appropriateness of judicial power for guaranteeing individual rights and liberties, and whether executive privilege is a power from which only a sitting president can benefit. On behalf of the evaluation committee, I wish all contestants well and look forward to reading their submissions!