Projects
The Parenting Relationships Research Lab is involved in several ongoing projects. Please keep reading for more information about these programs.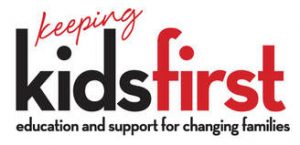 Kids First Collaboration
Our partnership with KidsFirst, an agency in Scarborough, Maine focused on providing support for families experiencing divorce and separation is an important and substantial project. Kids First provides a variety of programs that teach parents how to work together effectively in the best interest of their children. The lab provides support for program evaluation and measuring the success of the programs the agency offers. In addition, the lab is collaborating on the development of an app to improve access between the agency and their clients as well as developing initiatives to acquire additional funding.
The Understanding Parents Project
This qualitative project is looking at the how parents experience gatekeeping behaviors from their partners and what their beliefs are about the impact of gatekeeping on their coparental relationship. We are currently recruiting participants and if you are parent of a child under 11 years old, please visit our Get Involved page to be part of this project.
Co-Exist

Co-Exist is an app-based therapy program designed to help co-parents in high-conflict relationships. Geared towards supporting Maine parents, legal professionals, and parent education programs, the idea for the app was conceived by UMaine alumna Emma Richardson '20 when she was a research assistant in the lab. The project was a finalist in the Top Gun accelerator program Statewide Showcase, and was featured on the statewide television program Greenlight Maine College Edition.
A Qualitative Understanding of the Perspectives of Professionals who Refer Parents to Intervention Programs
This qualitative project is focused on professionals who work with high conflict coparents. We are looking to understand how professionals such as lawyers, judges, mediators, guardian ad litems and counselors work with this population and what supports they believe that this population needs.