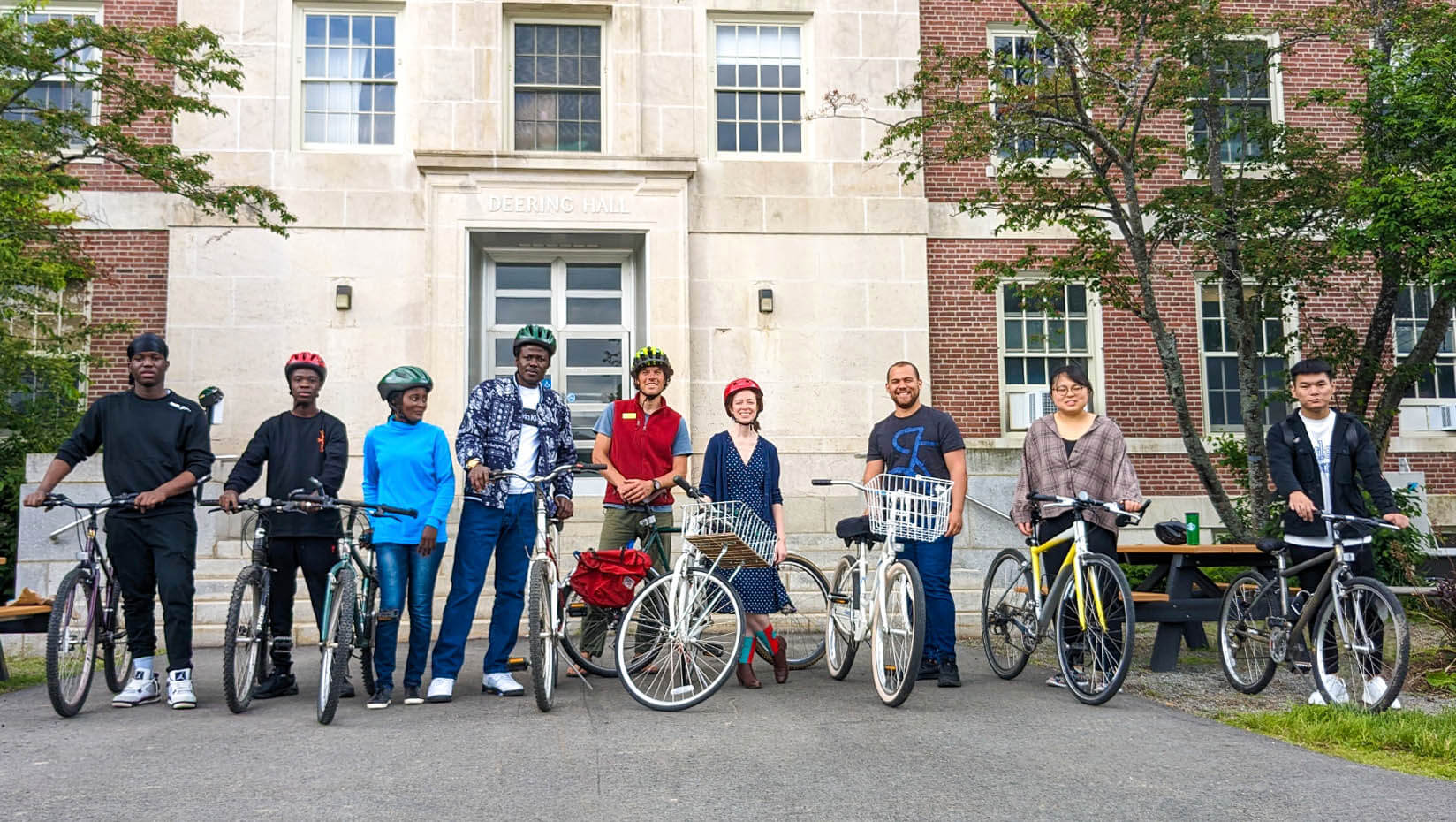 Intensive English Institute students participate in Earn-a-Bike Program
Students from the University of Maine Intensive English Institute (IEI) participated in the recently developed Earn-A-Bike program offered by the Bicycle Coalition of Maine as a way to enhance their English language skills in the community.
Under facilitator Erik daSilva's guidance, IEI students, who traveled to Maine from the Democratic Republic of Congo, the Dominican Republic, Chile, the Ivory Coast, China, Japan and Russia, were able to foster meaningful connections with their peers and the community while learning valuable skills. They learned first-hand how to repair and maintain bicycles and received comprehensive instruction on traffic safety rules and regulations, equipping them with the necessary knowledge to navigate the roads responsibly. Upon completing the free program, students were rewarded for their hard work and dedication with a fully refurbished bicycle, a new helmet, bike-lock, safety lights and an at-home repair kit.
Recognizing that English language learning extends beyond the confines of the classroom, IEI strives to offer its students a comprehensive experience that includes experiential learning, community building, and integration. By combining language learning, bicycle mechanics and traffic safety, the Earn-a-Bike program allowed students to experience personal growth and community integration.
"Through this initiative, the Bicycle Coalition of Maine and Erik daSilva have made a lasting impact on the lives of these multilingual learners, empowering them to explore their surroundings, foster healthy habits and embrace the joys of cycling while ensuring their safety on the road," says Gwyneth Esty-Kendall, adjunct IEI instructor.
Learn more about the IEI online.