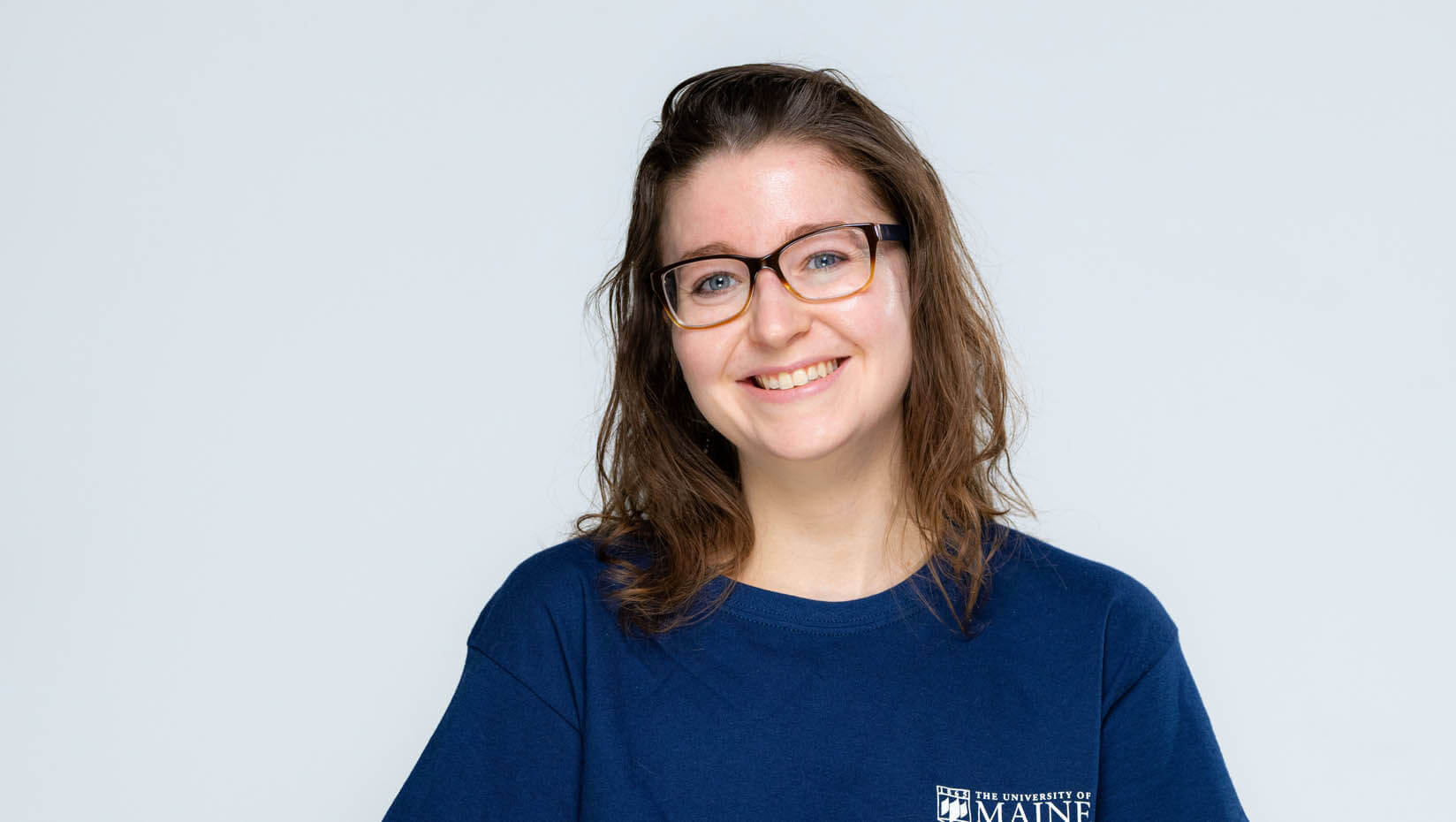 Shelby Philips: Outstanding Graduating Student
Shelby Philips of Buffalo, New York is the Outstanding Graduating Student in the Maine Business School. Philips is a business administration major in management. Her numerous academic awards include the Senior Alumni Non-Traditional Student Scholarship, the Carville Non-Traditional Student Scholarship, and David and Debra Scott Scholarship. Philips interned with Food Rescue Maine, an initiative of the Senator George J. Mitchell Center for Sustainability Solutions, and served as president of MBS Corps. She also was a member of SPIFFY and the International Business and Culture Club, and was a cast member in the School of Performing Arts production of "Everybody." This summer, she will be a producer on an independent feature film. Philips plans to pursue a career in management.
What difference has UMaine made in your life and in helping you reach your goals?
As a nontraditional student, I spent several years in the workforce before coming back to school. While working, I felt like I could see the pathway that led to jobs that would be more interesting or fulfilling for me, but I found that many of those positions had education requirements that I did not meet. Having the opportunity to complete my bachelor's degree at the University of Maine will help me to start walking those pathways I could only glimpse before.
Have you had an experience at UMaine that has changed or shaped the way you see the world?
When I attended college previously, I was not able to really grasp what college was for or how to make the most of it. I was on the standard track of continuing education without any particular destination in mind. Coming back to school at a moment in my life when I had a much better sense of what I wanted and what my goals were was a really eye-opening experience. I was much better prepared this time around to recognize the opportunities in front of me in college and to seize them. I have realized in my time here that if you want something and you are willing to put the work in to figure it out, to plan for it, to express that interest to others, there are ways to obtain it; but, it has to come from you.
Why UMaine?
The value. Obtaining my bachelor's degree has been a goal of mine for a number of years now, and I found myself in a position to pursue that goal in May 2021. At the time, I was living in Dover-Foxcroft, Maine, and the University of Maine felt like the clear choice. As a public university, UMaine struck the perfect balance of high-quality educational opportunity and affordable cost. It was the perfect choice for me.
How would you define the opportunities for student success at UMaine? Is there any particular initiative, program or set of resources that helped you succeed?
I cannot give enough credit to the incredible faculty and staff at UMaine. In my experience, if you want help, if you have a goal, if you have a dream, there is someone who will become passionately engaged in helping you get there.
Have you worked closely with a professor or mentor who made your UMaine experience better?
The faculty at UMaine has exceeded my expectations at every turn. It is hard to mention one professor without naming many because I have received such incredible support every step of the way. So, I will name many. Professors Jennifer Healy and Julie Lisnet's warmth and support helped me get comfortable being back in school again. It has been incredible to watch professor Nory Jones work; she is a tireless advocate for so many groups here at UMaine and beyond, and has been indispensable to any good thing I've managed to do as part of MBS Corps. Both my academic adviser, Cindy D'Angelo, and my faculty adviser, Billy Obenauer, have kept me on track and addressed sincerely any query I ever brought to them (including, "What exactly does my faculty adviser … do?"). Professor Buffie McCue-Quinn is an inspiration, and if I have one regret as I leave UMaine, it is that I wasn't able to take more classes with her. Internship coordinator Taylor Ashley and professor Stefano Tijerina have not only pushed but obliterated the boundaries of my worldview with their boundless enthusiasm and powerfully informed international perspectives. If I were to name every professor or staff member who opened my eyes to a new perspective, expressed interest, care or attention to my work as a student, or otherwise made my experience at UMaine better, I'd have to name a dozen more.
What advice do you have for incoming students to help them get off to the best start academically?
Go to class and participate in class. Try your best from the very start. Talk to the person you sit next to. Think about your education as the opportunity to propel your life forward and squeeze every bit of value from it that you can. You never know where your next opportunity is going to come from, but if you are engaged, active and seeking connection, you will find opportunities at UMaine.
Contact: Margaret Nagle, nagle@maine.edu