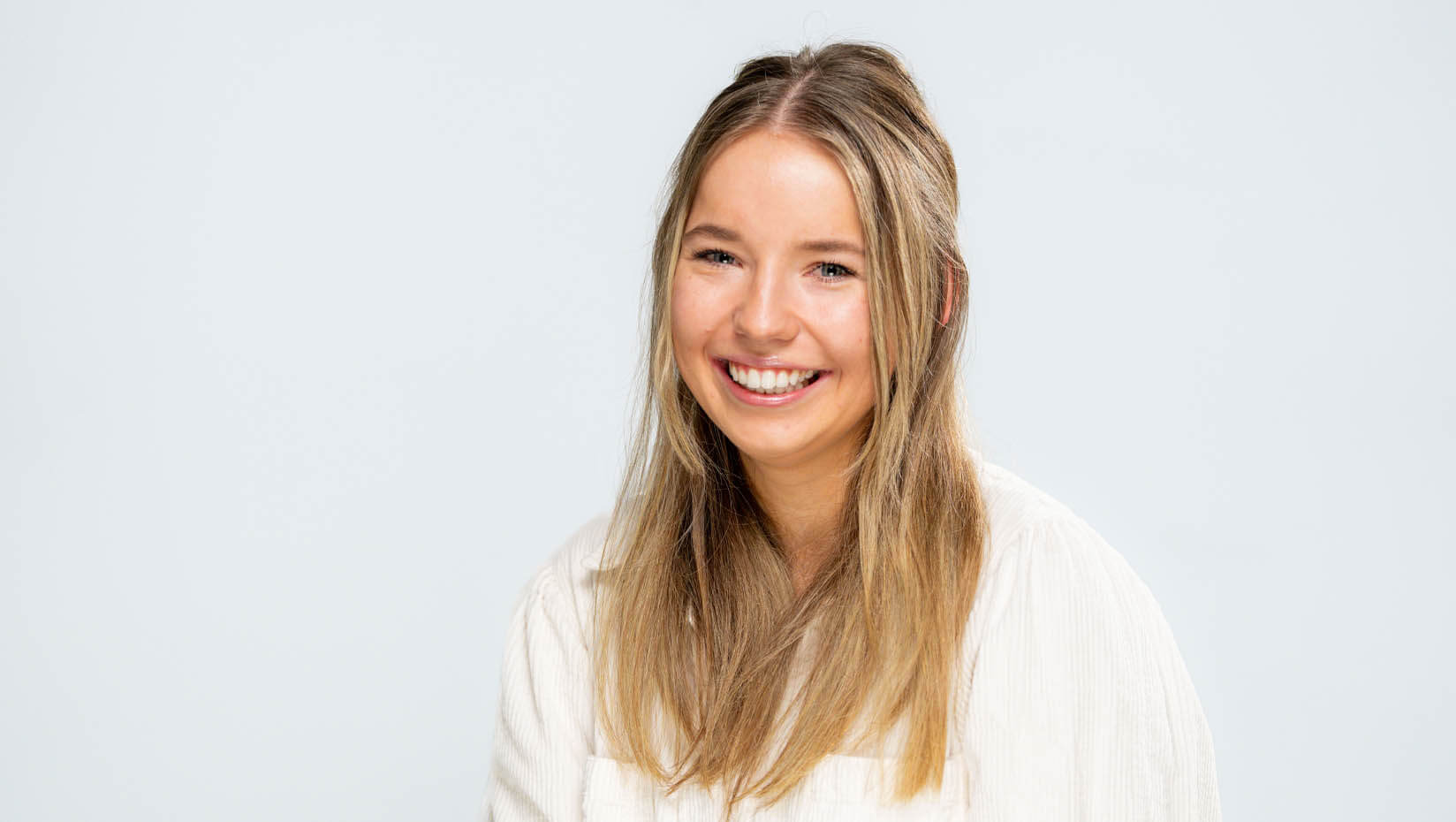 Mille Baartvedt: Outstanding Graduating International Student
Mille Baartvedt of Oslo, Norway is the Outstanding Graduating International Student in the College of Education and Human Development. The kinesiology and physical education major is a Presidential Scholar. On campus, she has worked at the New Balance Student Recreation Center and as a teaching assistant, and been a member of the Maine chapter of Pi Beta Phi and the Women's Soccer Club. Baartvedt did her student teaching at Hampden Academy and Orono Middle School. She will pursue a graduate degree in sports management at Boston College, and plans a career as an educator and athletic director.
What difference has UMaine made in your life and in helping you reach your goals?
UMaine has given me the people and resources to feel confident in the work I do. I will always appreciate spending my weekends in Acadia and being able to explore what Maine has to offer. Moving to a different country, it was important that I felt like home, which is what the university gave me. I have been able to work with local schools throughout my four years, and explore different career paths thanks to all the opportunities UMaine has to offer.
Have you had an experience at UMaine that has changed or shaped the way you see the world?
Through the KPE program, I have been able to work in local schools, and it made me realize how rewarding it is to be able to work in the local community and help make a positive impact on education. I realized I want to help kids become their most comfortable selves, and how important physical education and health can be for kids when going through the education program.
Why UMaine?
I have always appreciated the nature and people in Maine. I grew up in a different country and in a city, and I have always appreciated the Maine lifestyle. I am able to go skiing every weekend and work closely with students and the physical education program in public schools in the area. I was blessed with an amazing host family, whose host dad works for the hockey team. I always appreciated the focus in sports and was able to be a part of the Black Bear community already in high school, which is why it felt natural to me to continue my sports career journey at the University of Maine.
How would you define the opportunities for student success at UMaine? Is there any particular initiative, program or set of resources that helped you succeed?
The university provides a wide range of classes and resources that support student success. Some key initiatives have been the Career Center and the support I have gotten to prepare for after college. I have utilized the Tutor Program, which is a great initiative to help or get help from other students. The student life at the University of Maine has given me the academic support I needed to succeed, as well as some of my best friends. Being able to participate by helping the freshmen move into their dorms has helped create relationships and school spirit. Another initiative I have appreciated is the Study Abroad Program. I am an international student from Norway, but I have helped and watched my friends study abroad. Given such opportunities can be one of the most rewarding experiences and I am thankful to have gone to a university that puts the students first.
Have you worked closely with a professor or mentor who made your UMaine experience better?
The kinesiology program at UMaine has allowed me to become close with my professors over the past four years. Jennifer McNulty has taught me everything I need to know about health. My first semester of college, I took KPE 253 Lifetime Fitness with McNulty (which I later was a TA in), and that was the moment I realized I wanted to work in sports. McNulty has a true talent and I thank her for supporting me academically and being there when I needed advice. Jesse Kaye-Schiess is another amazing teacher who has been my mentor throughout my four years. I could have not done student teaching without him and he is one of the most supportive teachers I have ever met.
What advice do you have for incoming students to help them get off to the best start academically?
My best advice is to be organized and do not procrastinate. Having a planner has been my lifesaver and it has allowed me to feel more calm and appreciative throughout the semester. At the same time, it is important to step out of your comfort zone and take up opportunities even though it can feel daunting.
Contact: Margaret Nagle, nagle@maine.edu