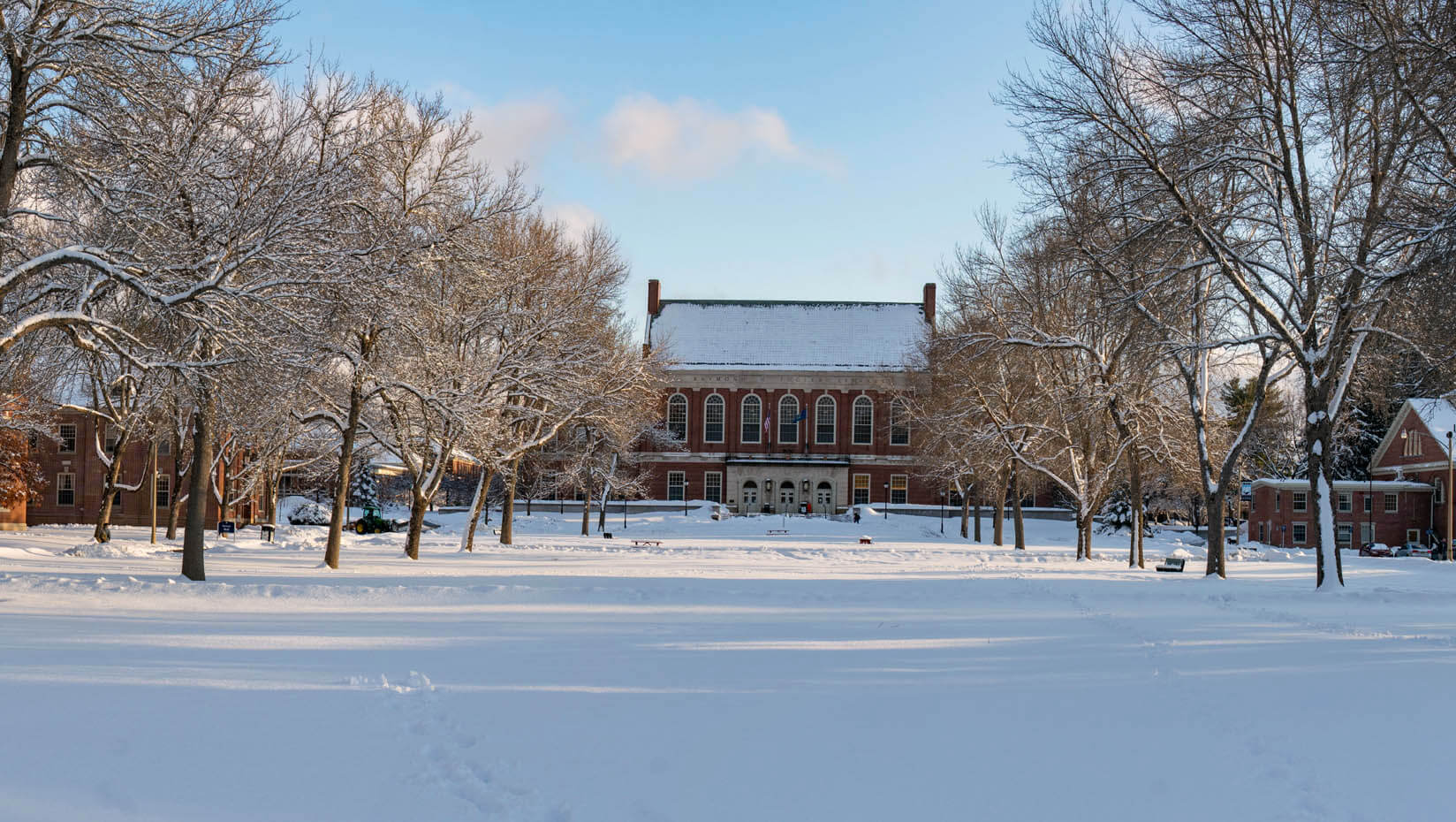 Fogler Library receives the W. Kent Olson Conservation Papers
Conservationist and author Ken Olson has donated his professional papers to Fogler Library at the University of Maine, complementing materials the state's largest library holds relating to the environment, resource conservation and policy in Maine and elsewhere.
Olson is a 1968 graduate of the university, where he was a Senior Skull and captained the varsity soccer team. He began his charitable work in 1971, becoming, at age 24, the youngest person ever to run the Appalachian Mountain Club's combined Hut System, Pinkham Notch Camp and Saco River campgrounds, and direct its White Mountain search and rescue operations.
He later was appointed publisher and editor-in-chief of AMC books, maps and magazines, including Appalachia, the nation's oldest journal of mountaineering and conservation. His writings — books, essays, reviews, op-eds, poems — have run in many venues.
In 2006, Olson retired from a 30-year career that included 20 years as chief executive at three nonprofits: The Nature Conservancy of Connecticut, American Rivers and Friends of Acadia.
The Olson collection comprises professional papers and documents dealing with nonprofit organizational management, engagement in public policy, publishing, lecturing, and alliance-building around a passion for conserving lands and waterways, primarily in Maine. The materials include nonconservation and personal papers, as well as published and unpublished manuscripts on numerous subjects.
"I hope the papers will serve anyone interested in conservation history. The collection has materials on classic environmental battles in the creation and long-term management of Acadia National Park, the Allagash Wilderness Waterway, and Katahdin Woods and Waters National Monument. Other documents deal with working relations between government agencies and philanthropic partners," said Olson.
"My collection, along with the trove of resource management materials Fogler holds, might help form the foundation for a Maine conservation archive at the state's land, sea and space grant university. I encourage conservationists and organizations to help build the archive," he said.
Daisy D. Singh, University of Maine dean of libraries, said, "Mr. Olson's collection is an excellent complement to our other holdings such as the Great Northern Paper Company Records, Dickey-Lincoln Hydro Project Collection, and Sewall Aerial Photographic Collection. We congratulate our 1968 alumnus on his incredible three-decade career in conservation and are honored to safeguard his collection here at Fogler for generations ahead."
Olson holds a master's degree from Yale and was a faculty lecturer there and at Wesleyan University. In 1995, College of the Atlantic awarded him an honorary degree.
He has donated an estate gift to the University of Maine Foundation to fund curation of his papers.
Raymond H. Fogler Library is the largest research library in Maine, with a 150-year history supporting the faculty, students and staff of the university, as well as residents of the state.
The current collection includes approximately 3.1 million print and digital volumes, including government publications, as well as 1.1 million physical and digital media titles, including microforms, streaming video and music, maps, CDs, and DVDs. The library provides access to more than 160,000 online serials and over 300 online databases.
Fogler Library is the regional depository for federal government publications and an official depository for Canadian federal and Maine state government publications. The state Legislature has also designated Fogler as the Maine Business, Science, and Technology Library. It is also the only Patent and Trademark Resource Center in Maine.
Contact: Margaret Nagle, nagle@maine.edu