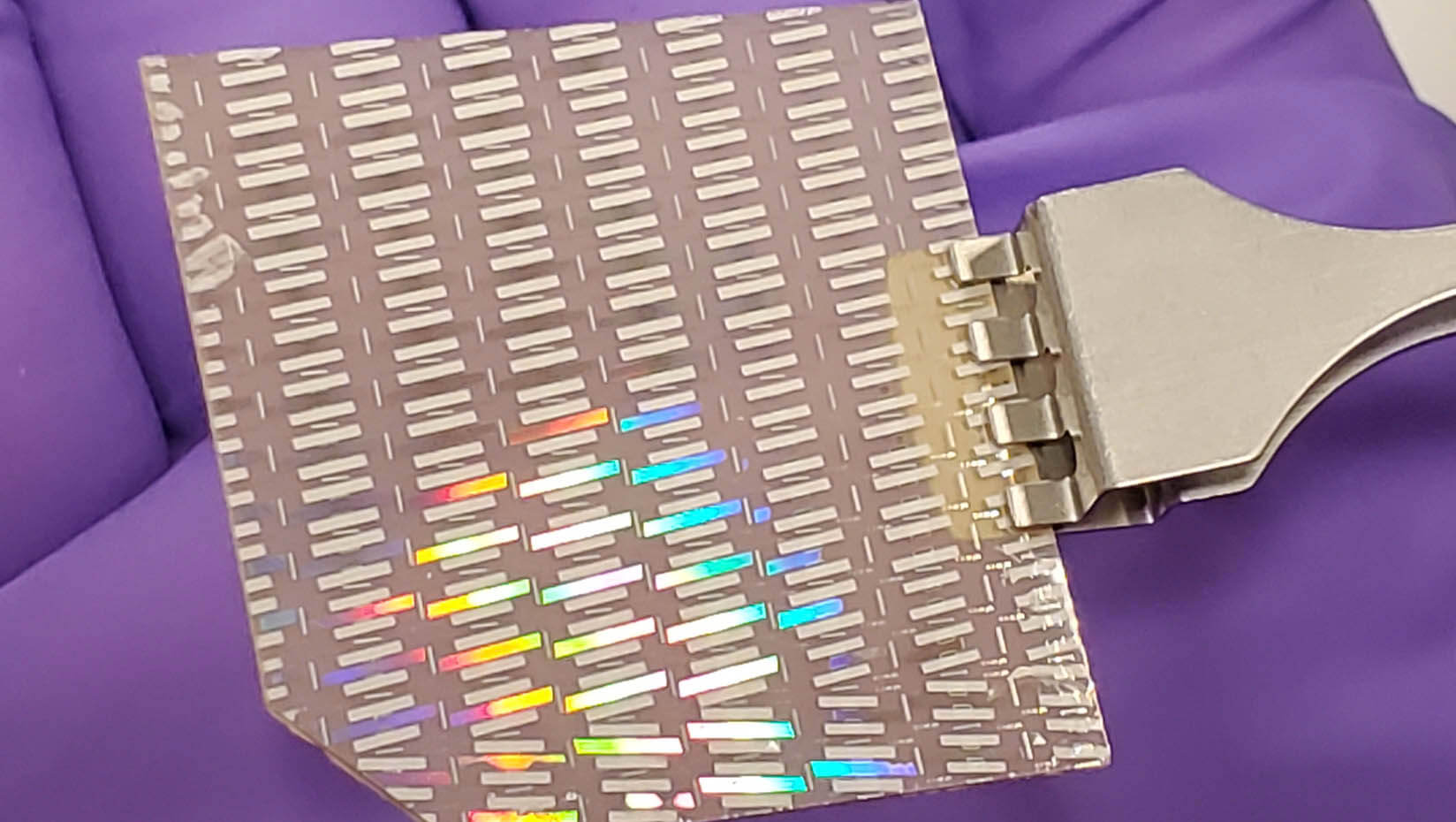 UMaine researchers developing new wireless sensors for nuclear facilities 
Developing new wireless sensors for monitoring the functionality of nuclear power plant equipment is the goal of a new project within the University of Maine's Frontier Institute for Research in Sensor Technologies (FIRST).
The U.S. Nuclear Regulatory Commission awarded $500,000 for creating and testing sensors that can withstand the high temperatures and harsh environments in nuclear facilities. Researchers hope their technology will help plant operators improve safety, reduce maintenance costs, and advance the performance, efficiency and reliability of their facilities.
The project is co-led by Mauricio Pereira da Cunha, professor of electrical and computer engineering, and Robert Lad, professor of physics. Other FIRST researchers currently involved in the project include Nicholas Bingham, assistant professor of physics; FIRST scientists Luke Doucette, George Bernhardt and Morton Greenslit; and physics undergraduate student Matthew Woolfolk.
The sensors are being developed to target the monitoring of reactors and other equipment in nuclear power plant environments, both on rotating and static components. In such environments, real-time data on parameters such as equipment vibration, operating temperatures, and excessive strain are critically important.
"Developing small, compact sensors and sensor systems that can survive the high operating temperatures and radiation fluxes found in these environments will go a long way towards enabling condition-based maintenance in the new fleet of high-temperature reactors," says Pereira da Cunha. "The wireless sensor technology is a key towards achieving lower operating costs through targeted maintenance, as well as increasing the overall safety of operations."
Pereira da Cunha, Lad and their colleagues at FIRST have spent decades developing several different aspects of wireless microwave acoustic sensor systems to withstand extreme temperatures and harsh corrosive operational conditions in diverse types of power plants, aerospace facilities and other harsh environment industrial applications. This latest project aims to adapt their sensors for withstanding the intense conditions found within nuclear power plant facilities, which includes exposure to high doses of gamma radiation and neutron fluxes, as well as high temperatures.
The team envisions that their new sensors will be able to monitor a type of advanced nuclear power equipment that has garnered more interest in recent years: molten salt reactors. Liquid molten salt serves as both a fuel and coolant in these types of reactors, while traditional models have a separate cooling source from their fixed, solid fuel. There are currently no operational or commercially viable molten salt reactors, as contemporary designs for them are still being developed and tested. Data from wireless sensors will make a big impact on this next generation technology.
Contact: Marcus Wolf, 207.581.3721; marcus.wolf@maine.edu