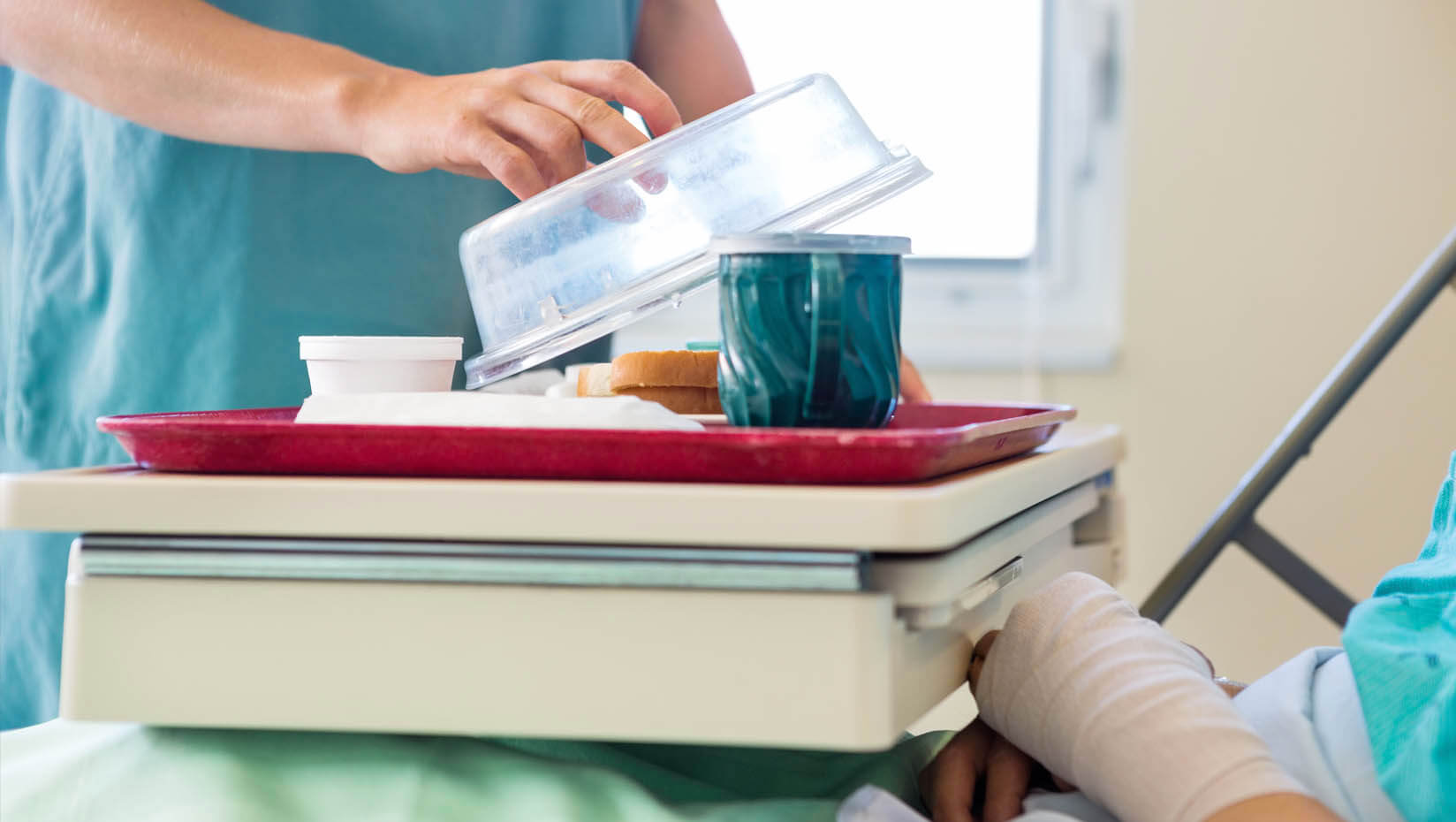 Maine hospitals can do more to reduce food waste with the right support, UMaine study finds
Though it is an important economic and environmental issue for all sectors, food waste is an element of the health care waste that often goes unnoticed. Hospitals in Maine could do more to reduce their contribution to the food waste stream, according to a study by the University of Maine.
According to the United Nations Environmental Program, hospitals produce 71% of all health care-related solid waste, and up to 15% of that waste is food. A 2012 study from VU University Medical Center in the Netherlands showed that 39% of the food served to patients in hospitals is returned to the kitchen to be disposed of. That can be a staggering amount of waste. A 2017 study conducted by Wichita State University in Kansas showed that one hospital that serves 6,640 patient meals per week can generate more than 24 tons of food waste per year.
The research team, led by Deborah Saber, associate professor at the University of Maine School of Nursing, used the EPA's Food Recovery Hierarchy framework — developed in 2021 to prioritize reducing waste and promoting a circular food economy through methods like feeding animals, industrial uses and composting before food is brought to a landfill or incinerator — to look at how hospitals in Maine process food waste. They conducted semi-structured interviews with hospital nutrition services at seven facilities across the state about their food management procedures with the strategies of the framework in mind.
The surveys revealed several potential areas of improvement in the food preparation systems in Maine hospitals to better manage food waste. For one, food is largely disposed of via sink disposals, making it hard to quantify how much food is actually wasted in the facilities. Still, the researchers found that six of the seven surveyed hospitals did not compost food waste due to barriers like cost, procedural considerations and the challenge of hiring the right personnel. The hospitals also rejected "ugly" vegetables, when they could accept imperfect produce to use in meals like soups and sauces that would reduce waste and create cost savings for the hospitals.
Food donations were recognized by the hospital nutrition services surveyed as a viable way to reduce waste, but were said to be not widely practiced because of legal concerns despite the protections offered through laws like the Bill Emerson Good Samaritan Food Donation Act, which protects nonprofits from liability when donating except for in cases of gross negligence. The researchers noted that a carefully defined contract between hospital management and a food bank organization could help overcome these concerns.
The study's results highlight the need for nurse leaders to lead sustainable initiatives and inform hospital policymakers about best practices in food waste management in order to positively impact the environment and reduce hospital expenditures.
"The findings are important because they identify distinct barriers to food donation, which could help the community while reducing waste," Saber says. "Programs to reduce all waste, including food waste, have become a priority for health care organizations. We hope that the findings in this study will provide information to increase efforts toward environmental sustainability."
Moreover, the researchers noted that culinary education programs at hospitals could be used to effectively promote food repurposing strategies in the locations surveyed. Culinary school programs require the completion of operations and management courses that include meal planning and budgetary strategies that would be applicable in a hospital setting.
The study was published in the Online Journal of Issues in Nursing.
Contact: Sam Schipani, samantha.schipani@maine.edu