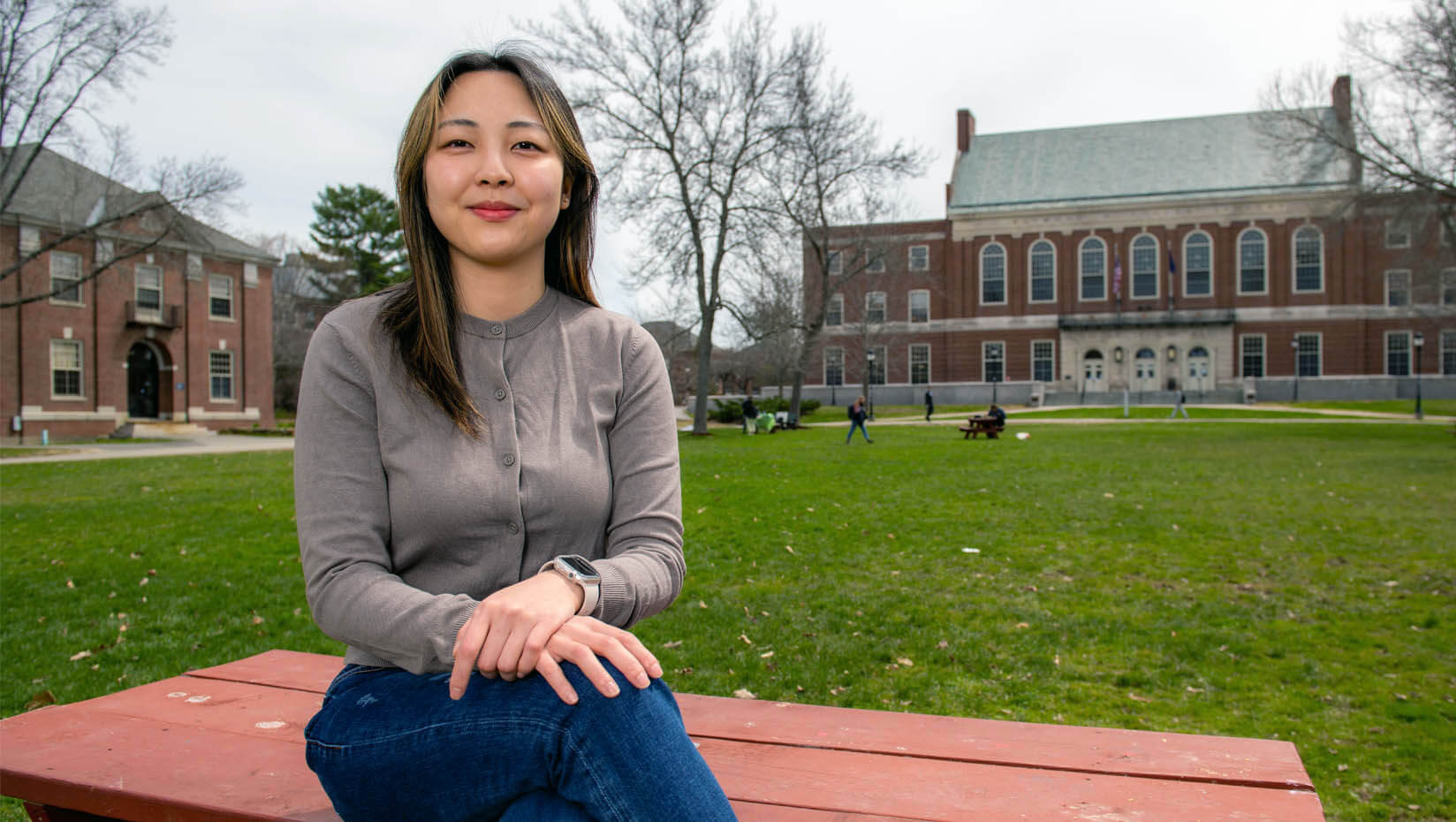 Yujin Lee: The international transfer student experience
Yujin Lee from South Korea is an electrical engineering technology (EET) major. Over the course of Lee's time at UMaine, she has earned the International Presidential Scholarship, Central Maine Power EET Scholarship and the Crowley Family Research & Development Scholarship. She has held internships at global consulting, engineering and construction management firm TRC and at RLC Engineering, where she has worked part-time throughout this past semester and will continue to work full-time in the transmission planning group in June. She is a member of UMaine's IEEE student branch and Phi Kappa Phi.
What difference has UMaine made in your life and in helping you reach your goals?
I was planning to go back to South Korea after graduating Eastern Maine Community College, but I heard that there was a good program at UMaine for transferring juniors and there would be more job options after UMaine graduation. The EET faculty has helped me have various experiences and find out which jobs were fitted to me.
Have you had an experience at UMaine that has changed or shaped the way you see the world?
At the UMaine Career Fair, I did not know that there were a lot of companies related to my major out there and it was a good experience to talk with various people and hear their stories.
Why UMaine?
UMaine helps students a lot and has good opportunities to learn skills that will be useful in the future.
How would you define the opportunities for student success at UMaine? Is there any particular initiative, program or set of resources that helped you succeed?
As stated above, the Career Fair showed me different job opportunities and the EET professors helped and supported me and other students to succeed.
Have you worked closely with a professor or mentor who made your UMaine experience better?
Professors kept asking about my feelings and whether I had any stress during the semester. Moreover, whenever I faced academic problems, they helped me to figure out what ways I could best solve them.
What advice do you have for incoming students to help them get off to the best start academically?
If you join in events like information sessions where companies come to campus and explain about their work or go to career fairs, it will expose you to job options and you can try to take courses that are related to the companies you prefer. Then you will be interested in your studies. It could be your best semester.
Contact: Sam Schipani, samantha.schipani@maine.edu