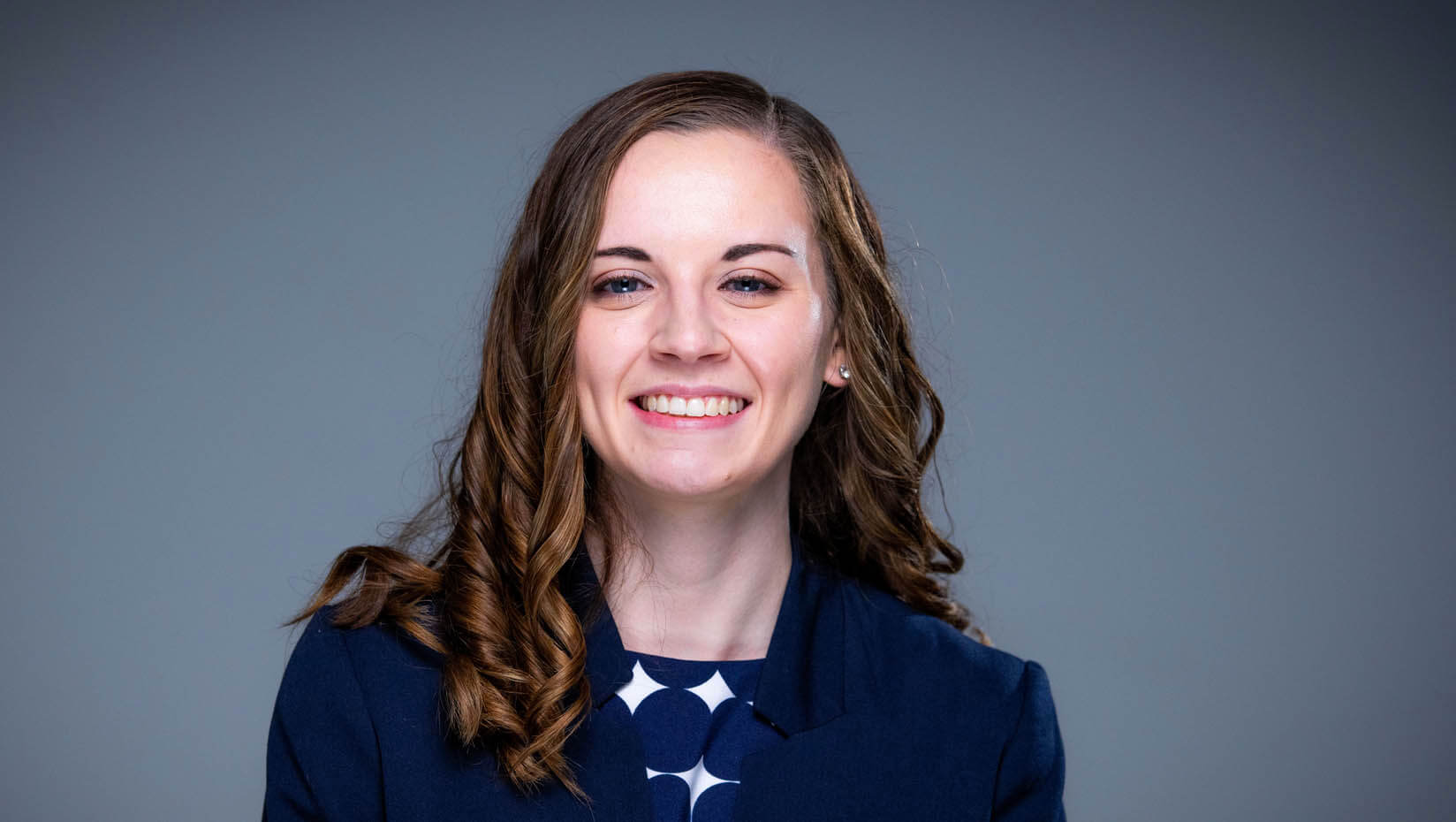 Grace Graham: Outstanding Graduating Student
Grace Graham of Cary, Maine is the Outstanding Graduating Student in the Maine Business School. She ​is ​major​ing​ in accounting​,​ finance and financial economics. Her numerous awards include a Presidential Scholarship, Maine Society of CPAs Scholarships and the 2021 Maine Business School Faculty Award in Finance. For a year, she was involved in the MBS initiative Undiscovered Maine, a student research project with the goal of increasing tourism and economic development within underrepresented areas of Maine. As a senior, Graham had two audit internships at Berry, Dunn, McNeil & Parker LLC. Throughout her college years, Graham held three weekend jobs in Houlton and in Old Town. Following graduation, Graham will be a member of the Berry, Dunn, McNeil & Parker audit staff while pursuing a MaineMBA in accounting in the Graduate School of Business and sitting for the CPA exam.
What difference has UMaine made in your life and in helping you reach your goals?
UMaine has provided me with the tools necessary to reach my academic and career goals. As with anything else, the tools are useless if left unutilized. Ultimately, whether my goals were reached was up to me as I had to make the choice whether I would utilize the resources given me. In many ways, I have learned that my goals were not everything. I do believe that it is good to set goals, but be careful of the motives behind which you set them. I have learned that many of my own goals were very self-motivated to further benefit me. Set goals that are about more than yourself. UMaine has also made a difference in my life in that through UMaine, God brought me my best friend. Without UMaine, I never would have had a roommate and, thus, would have missed out on the countless memories that came with it. I am forever grateful to have a best friend like Addie.
Have you had an experience at UMaine that has changed or shaped the way you see the world?
Upon arriving at UMaine, I honestly experienced severe culture shock. Coming from a high school graduating class of nine students, UMaine was a very difficult transition. UMaine provided me with a greater view of the world and the people that compose it. I have observed and worked in collaboration with people from different towns, countries, cultures and walks of life. I have been able to experience diversity, to see the attitude with which varying people approach life, such as what is most important to them and what they choose to pursue. I have seen and personally experienced the pursuit of money, power, health, pleasure, popularity and even good grades. I have seen people succeed in their pursuits and I have seen people fail. But is a person's life measured in materials? In this way, UMaine has reminded me what is important in life. We are often preached to pursue ourselves, our desires, our goals, but life is a lot more than what you can do for yourself. I am not alive to see how much I can do for myself, but rather to pursue the purpose that was given to me before I was even born. It's not about how many good things you can do; it's doing that one thing for the One higher than yourself.
Why UMaine?
I chose UMaine because I believed that I could receive a quality education while staying close to home. UMaine can provide anyone with countless opportunities from numerous clubs, to sports, events, academics and more. Time is limited, however, and thus, you must carefully choose the way in which you want to spend it. For me, UMaine was about academics and family, but as with most things in life, it is not always about what you are given, but what you choose to do with it.
How would you define the opportunities for student success at UMaine? Is there any particular initiative, program or set of resources that helped you succeed?
Opportunities for success at UMaine are present through the Career Center, mentors and professors, coursework and events. The Career Center has been of immense help to me in terms of resume review and mock interviews to prepare me for the job search. Professors have provided me with knowledge, insights and resources to benefit me in many facets of my life and career. The Maine Business School constantly puts on events to help students network with professionals and pursue personal career development. These are just a few of the many opportunities, programs and resources that UMaine provides to students. These resources, however, will do no good for those who do not take advantage of them. Opportunities are everywhere — seize them!
Have you worked closely with a professor or mentor who made your UMaine experience better?
During my time at UMaine, I have had numerous professors who have made my experience better. Professor Henri Akono was one of these teachers. Dr. Akono was my first accounting professor at UMaine, and I was fortunate enough to have him as a professor for four different courses all the way to my senior year. Dr. Akono's concern for student learning is very evident as he strives to make information understandable yet challenging. Dr. Akono was always available for homework questions, but was never satisfied with just your right answer, as he was always asking and verifying that you knew how you got there. Another professor who made my UMaine experience better was professor Stephen Jurich. Dr. Jurich motivated students like me to understand more than the surface level of finance. Not rewarding minimal effort, Dr. Jurich pushed students to work hard to obtain results. I always felt that he believed we were always capable of more, motivating me to work harder and understand more deeply. Professor Nory Jones is another UMaine professor that made my experience better. I had Dr. Jones as a professor and as the faculty adviser when I had the opportunity to work on the Undiscovered Maine research project. Although concerned about student learning, Dr. Jones cares deeply for students as individuals, always supporting, encouraging and checking up on them to make sure they are doing OK. Dr. Jones was a great help to me many times when I took on a workload that was a little bigger than I could manage as she was always understanding and willing to help in any way she could.
What advice do you have for incoming students to help them get off to the best start academically?
To get off to the best start academically, I would encourage freshmen to make use of the resources that are available to them. Students are provided not only with the opportunity to learn in class but with resources and events outside of the classroom to further support their personal development. Students who want to get off to a good start academically will take advantage of these resources by attending networking events, working with the internship coordinator to secure a job, etc. I would also encourage students to attend their professors' office hours. All the professors are there to help you learn, but if you are struggling, they will not be able to help you if you do not reach out. It may feel uncomfortable at first (it did for me) but getting to know your professors right from the start is incredibly beneficial when you have questions or need further guidance later on.
Contact: Margaret Nagle, nagle@maine.edu