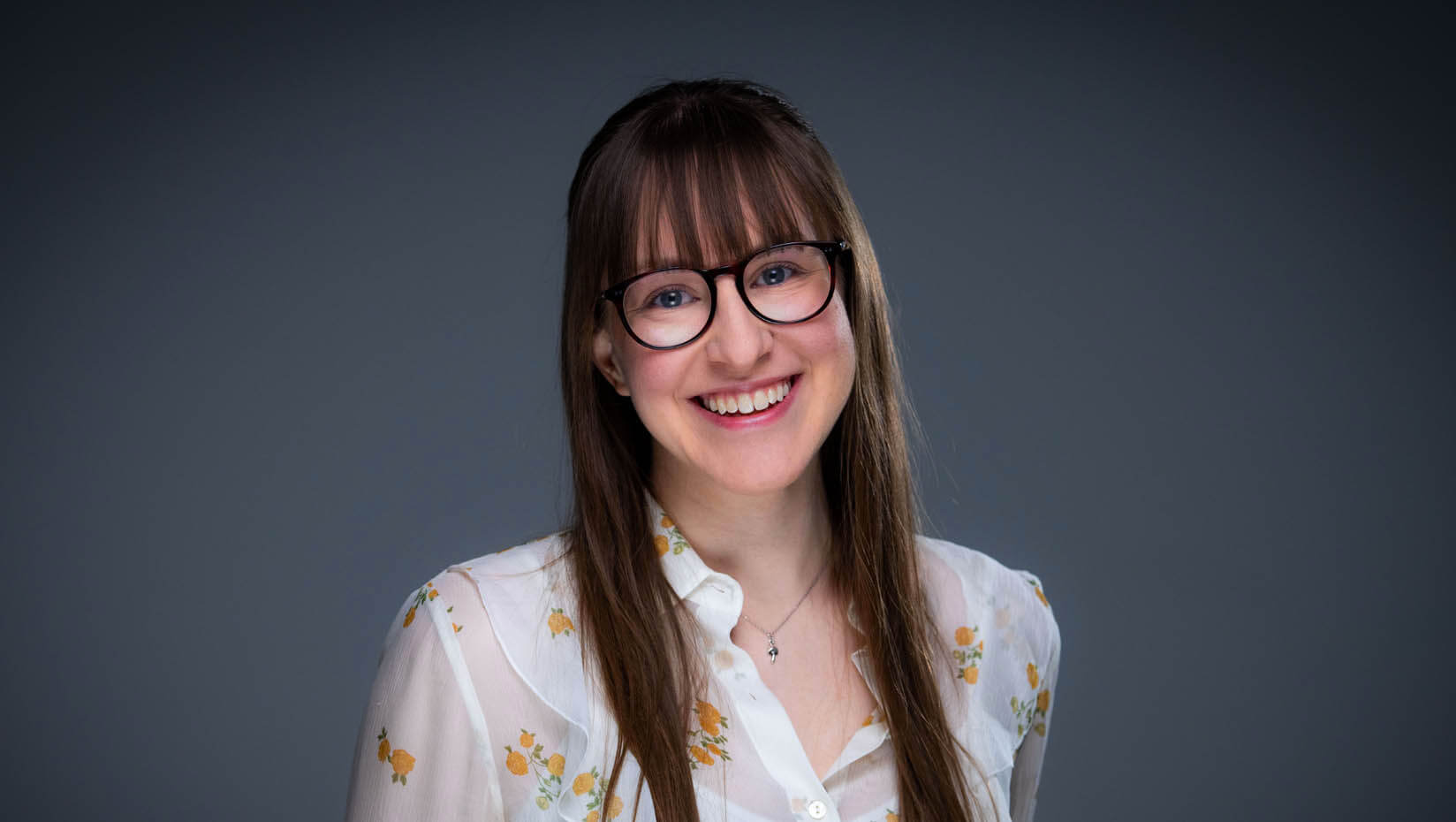 Aubree Nygaard: Outstanding Graduating Student
Aubree Nygaard of Brunswick, Maine is the Outstanding Graduating Student in the College of Liberal Arts and Sciences. Nygaard is a double-major in computer science and philosophy whose numerous academic awards include the Non-Traditional Student Scholarship and the Roger B. Hill Humanities Scholarship. Since 2019, she has been a developer and student representative in the Virtual Environment and Multimodal Interaction Lab (VEMI Lab), where she has collaborated on research focused on an iOS autonomous vehicle ride-sharing app and other projects involving human computer interaction, virtual reality and information access, specifically for blind or visually impaired people. She has co-authored two peer-reviewed papers in the field of privacy research. Nygaard has been a Maine Learning Assistant, and a research assistant in the Privacy Engineering — Regulatory Compliance Lab (PERC_Lab), and for professor Hao Hong in the Philosophy Department. From 2019–21, she served as vice president for the UMaine chapter of the Association for Computing Machinery's Council on Women in Computing. Following graduation, Nygaard will pursue a career in software development.
What difference has UMaine made in your life and in helping you reach your goals?
Through working with the VEMI Lab and PERC_Lab at UMaine, I've gained hands-on experience in the fields of human computer interaction, accessibility and privacy research. The computer science department has pushed me to develop a solid technical foundation. At the same time, I've been able to pursue my other passion of philosophy. I hope to incorporate the skills and knowledge I've gained from these areas into my future career.
Have you had an experience at UMaine that has changed or shaped the way you see the world?
I've walked away from every class I've taken in the Philosophy Department with a more nuanced understanding of the world, as well as a better grasp of how to apply a critical and systematic approach to analyzing ideas. Working at the VEMI Lab has given me a new understanding of how people interact with technology and the importance of creating accessible technology.
Why UMaine?
UMaine offers exposure to a number of disciplines, as well as the opportunity to collaborate with others through interdisciplinary work. It's a place where you can talk to passionate people doing work in areas you didn't even know existed. On top of this, UMaine is in a beautiful area where you can always find something fun to do.
How would you define the opportunities for student success at UMaine? Is there any particular initiative, program or set of resources that helped you succeed?
I think there are many great opportunities for students at UMaine. It's easy to get involved with research by talking with professors. There are always workshops or talks to attend where you can dig deeper into a topic or get exposure to a new topic. At UMaine, there are ample opportunities to pursue your passions or discover new ones and many supportive people to help you succeed along a path that is meaningful to you.
Have you worked closely with a professor or mentor who made your UMaine experience better?
I've been very lucky to be surrounded by many wonderful people at UMaine. Rick Corey at the VEMI Lab has been a mentor throughout my time here, and has always provided support and help when I needed it. I'm eternally grateful to have received support from lots of amazing professors and mentors, including Sepideh Ghanavati, Nick Giudice, Penny Rheingans, Kirsten Jacobson, Hao Hong and Mike Howard.
What advice do you have for incoming students to help them get off to the best start academically?
I think one of the best things an incoming student could do is set a schedule for themselves and set boundaries between time spent working and not. Balance is important.
Contact: Margaret Nagle, nagle@maine.edu