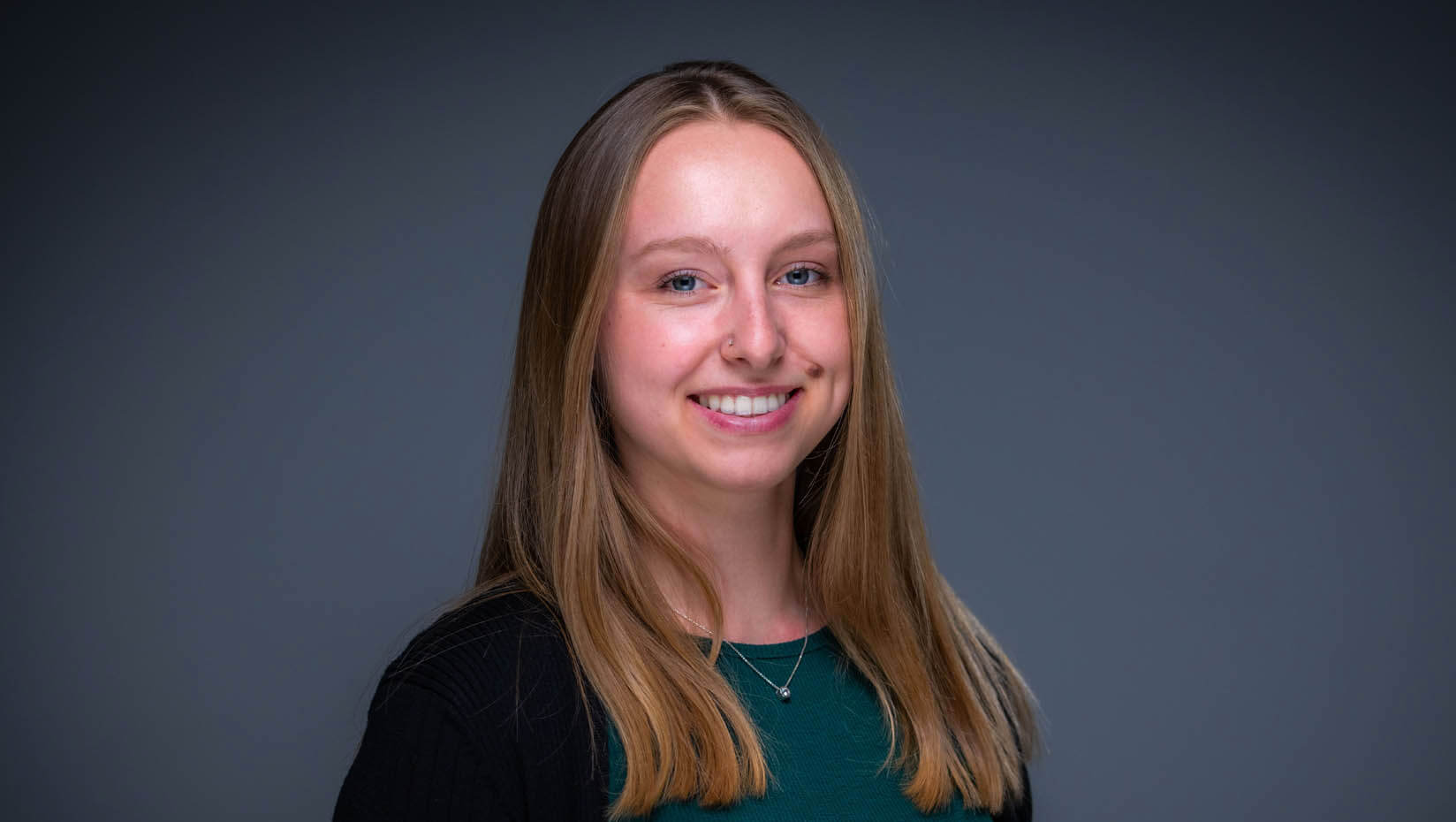 Anna Lane: Outstanding Graduating Student
Anna Lane of York, Maine is the Outstanding Graduating Student in the College of Natural Sciences, Forestry, and Agriculture. She is a double-major in microbiology and biochemistry, and a UMaine Presidential Scholar and UMaine Flagship Award recipient. Her numerous scholarships include the 2021 Liuba De Siervo Merit Scholarship. This past year, Lane received a Frederick Radke Undergraduate Research Fellowship in support of her capstone research.That research, in collaboration with professor Melody Neely, investigated the effects of antifungals on Candida albicans in the presence of Group B Streptococcus, and the symbiotic relationship of the two organisms. In summer 2020, Lane interned with Lonza Biologics. On campus, she has been a peer tutor, teaching assistant and Maine Learning Assistant, and a member of University Singers and Renaissance. After graduation, Lane plans to pursue a career in the biochemistry field.
What difference has UMaine made in your life and in helping you reach your goals?
I came to UMaine as a nursing student but found my passion in microbiology. I am grateful that I chose UMaine because the university's diversity of academic programs allowed me to explore other fields and find what I really enjoy.
Have you had an experience at UMaine that has changed or shaped the way you see the world?
Performing with University Singers and Renaissance on campus, in the community and on tours of New England really showed me the full power of music and community. In Renaissance, we regularly performed on campus for annual events like All Maine Women's Take Back the Night and Delta Phi Epsilon's ANAD vigil. I had so many amazing experiences seeing how music can be such a unifying force, especially after the isolation and lack of performing arts during the pandemic.
Why UMaine?
UMaine has the opportunities and academic diversity of a large university but the atmosphere of a small university. Every professor I have had in my department is committed to student learning. UMaine also has a great music program and ensembles that students from any major can participate in. As someone who participated in the music program at my high school, it was really important to me that I could continue that into college. The beautiful campus is also a big plus!
How would you define the opportunities for student success at UMaine? Is there any particular initiative, program or set of resources that helped you succeed?
UMaine has many opportunities for student success. I personally took advantage of the free tutoring offered by the Tutoring Center on campus, and I worked as a tutor for TRIO Student Support Services. I also worked as a Maine Learning Assistant and an undergraduate teaching assistant, both of which are amazing programs that allowed me to gain teaching experience as well as communication skills that will carry into my professional life.
Have you worked closely with a professor or mentor who made your UMaine experience better?
Jennifer Newell and Melody Neely were wonderful professors and mentors for me within my department. Francis Vogt was an incredible director and mentor in the four years I spent in University Singers.
What advice do you have for incoming students to help them get off to the best start academically?
It was really important for me to join clubs and activities that were separate from my academic work as it helped me to make friends and to have an outlet to decompress from the stress of classes. I don't think that I would have been as successful at UMaine if I didn't have extracurriculars that were important to me. Also, there are so many people on campus that want you to be successful — don't hesitate to ask for help if you're struggling.
Contact: Margaret Nagle, nagle@maine.edu