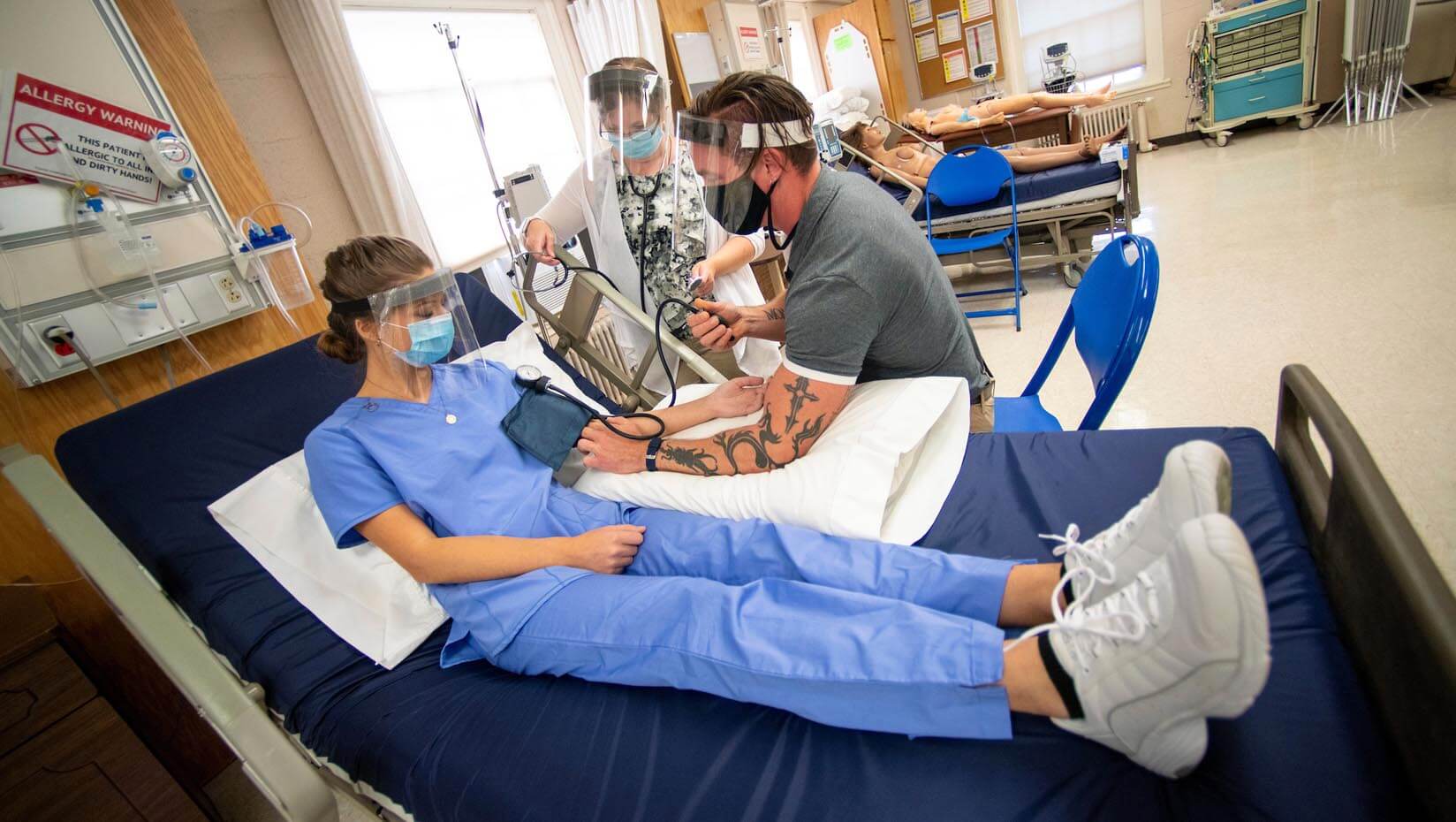 Second round of seed grants for UMaine and Northeastern University shared research projects announced
The University of Maine and its Portland Gateway and Northeastern University and its Roux Institute have awarded a new round of seed funding to four collaborative research teams to address topics important to people in Maine and beyond.
The projects are part of a second round of funding in a new collaborative research initiative established between the two universities. Through a rigorous review process involving peer faculty reviewers and research leaders at each university, these four projects were selected to advance the growing partnership.
Each team has been awarded $50,000 to conduct the one-year projects and will work together to pursue larger external funding programs through federal and private sponsors. Research priority areas include artificial intelligence, Earth and climate sciences, health and life sciences, manufacturing and marine sciences.
The projects selected for funding are:
Data-driven discovery of novel oligonucleotide therapeutic technologies through an experiment-theory feedback loop
This research will determine the preferred mechanism of enantioselective nucleophilic substitution at phosphorus (SN2P) with contemporary quantum chemical calculations and evaluate performance of novel catalysts with nucleoside substrates. Additionally, the second aim is to train a Gaussian Processes regression algorithm to predict enantioselectivities and identify next generation nucleophilic catalysts with the active search algorithm.
Lead collaborators include Matthew Brichacek, UMaine assistant professor of chemistry and Steven Lopez, Northeastern University assistant professor of chemistry and chemical biology.
The Nursing Workforce Shortage in Maine & Massachusetts and the Development of a Multi-state Collaborative Health Sciences Research Pathway: A Mixed Methods Approach
This research will provide baseline data for advanced nursing degree program development by demonstrating facilitators and barriers to achieving nursing advanced degrees. The goal is to combat the nursing shortage crisis by creating a nurse education model that incorporates a health sciences collaborative research pathway between Maine and Massachusetts.
Lead collaborators include Kathryn Robinson, UMaine assistant professor of nursing and Brianne Olivieri-Mui, Northeastern University assistant professor of health sciences.
Sentinel Spectroscopy: Light-Surface Interactions and Machine Learning for Ultra-Low-Cost, Remote, and Continuous Water Quality Detection
The goal of this work is to create a low-cost, remote detection system for chemical anomalies in critical municipal water infrastructure.
Lead collaborators include Caitlin Howell, UMaine associate professor of biomedical engineering and Amy Mueller, Northeastern University assistant professor of civil and environmental engineering and marine and environmental sciences.
Artificial Intelligence Guided Bioinks and Mechanobiological Structures for Synthetic Tissue Regeneration: A Digital Framework
In this project, a data driven unique framework guided by artificial intelligence approach will be deployed to determine effective bioink compositions suitable for complex metamaterials through extrusion-based bioprinting processes.
Lead collaborators include Bashir Khoda, UMaine assistant professor of mechanical engineering and Yongmin Liu, Northeastern University associate professor of mechanical and industrial engineering and electrical and computer engineering.
The four project teams have all placed graduate student researchers at the heart of their efforts. Their work is underway, and they will closely coordinate with both institutions to secure follow-on funding.
Contact: research@maine.edu