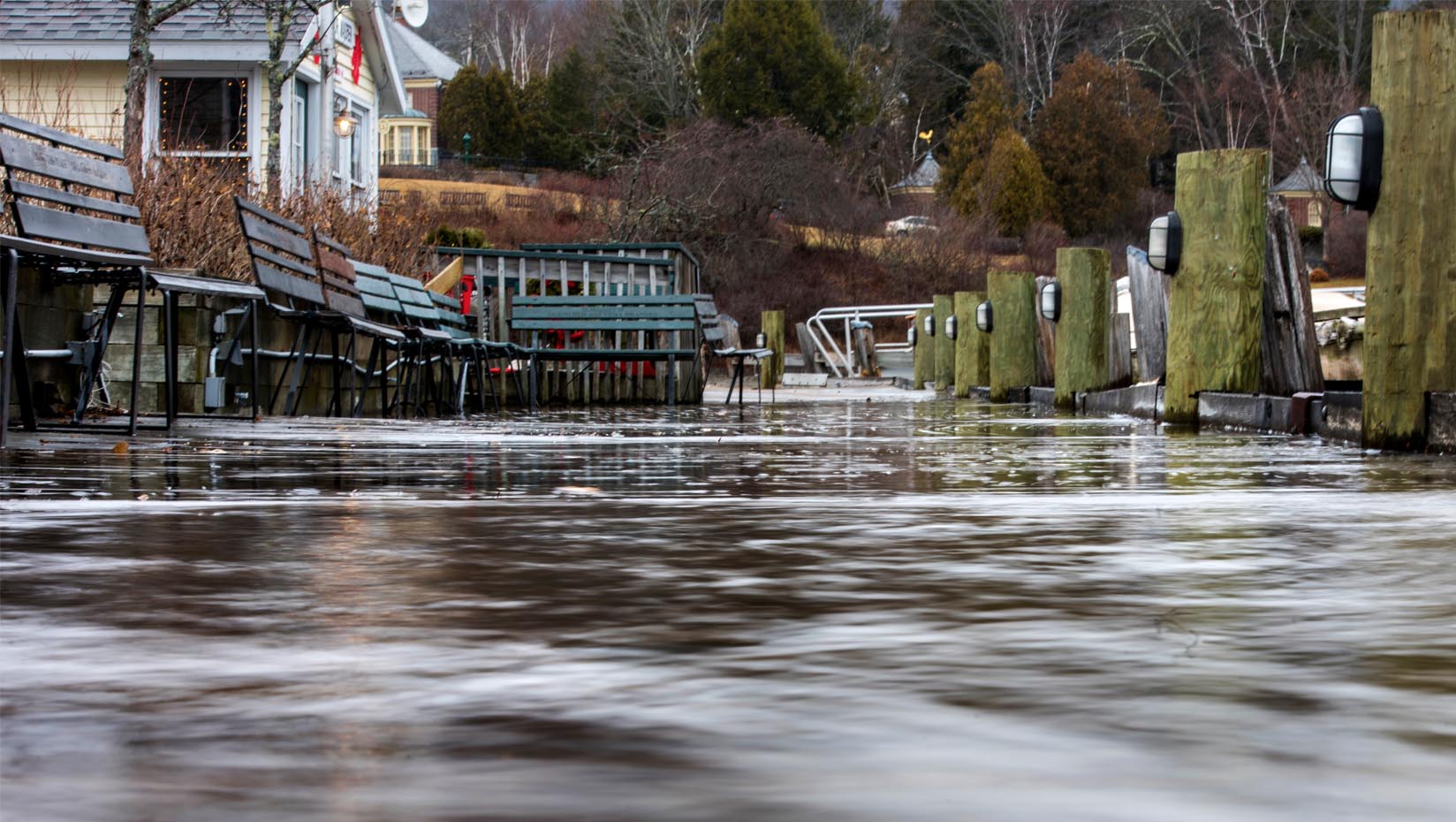 UMaine civil engineering researchers part of $4M NSF project to create next-gen sensor networks to monitor infrastructure 
Three University of Maine civil and environmental engineering researchers will collaborate with Vermont engineers to create the next generation of sensor networks for infrastructure monitoring.
Researchers from the University of Vermont, UMaine and Vermont Technical College were awarded a $4 million grant from the National Science Foundation to develop and test new technologies that could make monitoring the safety and performance of infrastructure less expensive, more accurate and more widespread, resulting in more dependable, durable structures in the future.
The initiative is one of nine in which NSF invested a total of nearly $40 million to fund collaborative networks at 20 institutions through the Established Program to Stimulate Competitive Research (EPSCoR) Research Infrastructure Improvement Program.
The project, which focuses on building research capacity in fundamental wireless, spectrum management and infrastructure applications, will involve faculty, graduate students and undergraduates at the three schools to create a trained workforce that could design and manufacture the new technologies the research project will develop and use.
At UMaine, Eric Landis, the Frank M. Taylor Professor of Civil Engineering; associate professor Kimberly Huguenard and assistant professor Aaron Gallant will receive $800,000 to conduct research focused on the infrastructure applications of wireless communications for managing infrastructure systems through sensing, communication and control.
Two initial applications will be in coastal monitoring and structural health monitoring/smart structures. The UMaine researchers will create a coastal flood monitoring network that identifies vulnerable infrastructure in real-time during extreme events. Wireless data transmission will provide water level information on a publicly available website and has the potential to inform warning systems for inland inundation and storm surges topping coastal infrastructure.
In addition, the UMaine researchers will use novel sensing and networking to characterize new and existing infrastructure, including concrete, composite materials and additively manufactured systems. The work contributes to national interests in resilient infrastructure, and it will help build UMaine research capacity in this area.
"The project will allow us to compress timescales with respect to data collection, analysis and interpretation," Landis says. "The nature of most civil engineering problems is that they don't allow for prototypes and other iterative tools engineers typically use for refining solutions and designs. By integrating new sensing and communications technologies with different civil and environmental systems, we will be able to make much more rapid assessments of conditions and we will be able to use that information in new designs."
The project's key contribution will be to develop and deploy wireless sensor networks that can be quickly and cheaply embedded in existing infrastructure and built into new structures that will relay a wealth of data about the structure's integrity to cloud-based servers via Internet of Things technology, according to the University of Vermont, the lead institution in the NSF project. The current generation of infrastructure sensors conveys information through cables, often fixed in conduits, that make deploying them expensive, limit their placement within a structure and make moving them difficult.
The new system also will use emerging 5G networks, which allow much greater rates of data transmission and more flexibility in how sensors communicate with the cloud and with one another, resulting in a significantly richer data flow. The system will also employ AI-enabled microrobots able to place the sensors in small or inaccessible spots that humans can't reach.
A UVM news release on the initiative is online.
Contact: Margaret Nagle, nagle@maine.edu