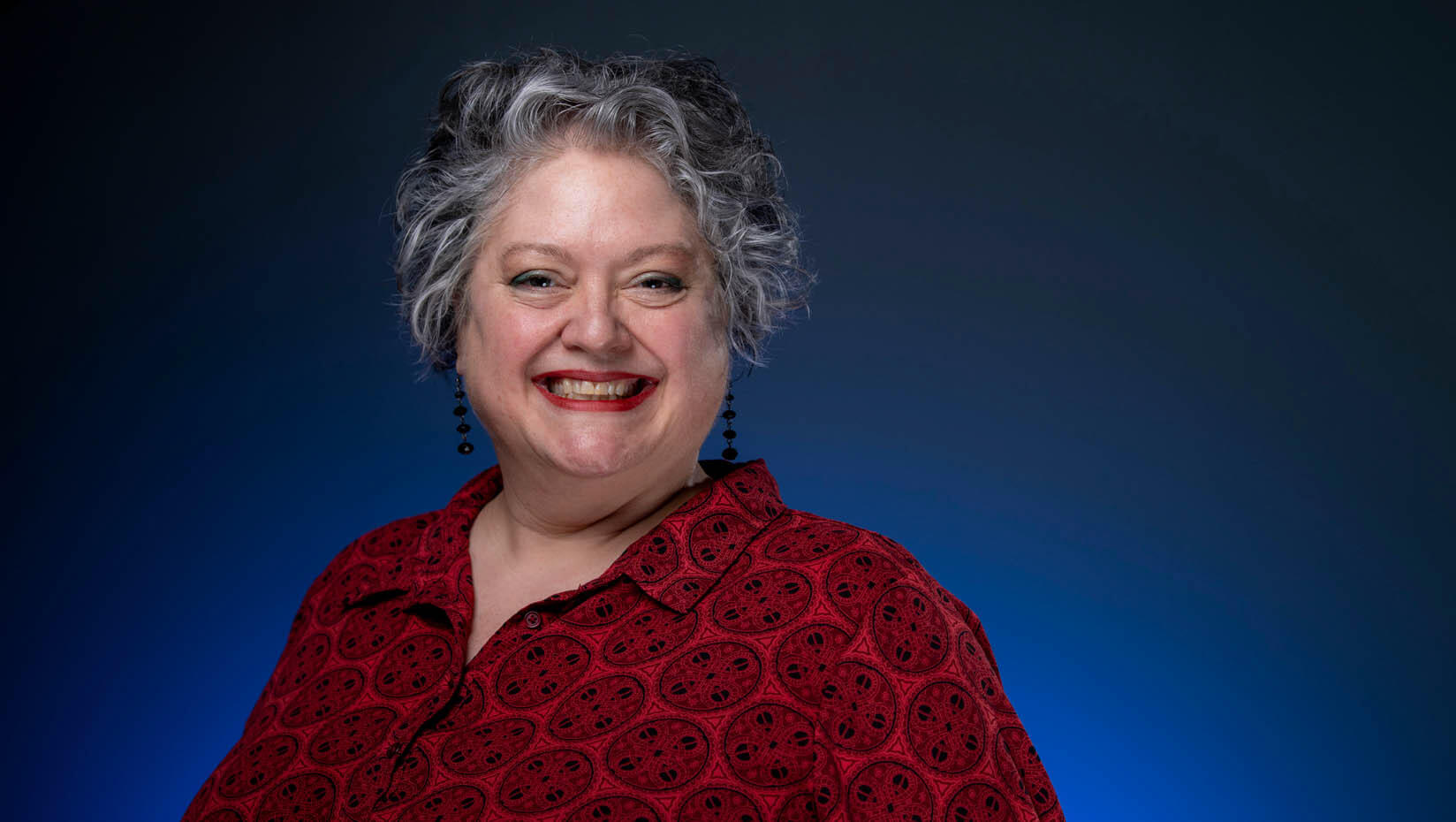 Melanie Berry: Outstanding Graduating Student
Melanie Berry of Morrill, Maine is the Outstanding Graduating Student in the University of Maine Division of Lifelong Learning. The Dexter native will receive a Bachelor of University Studies with a minor in psychology. Her numerous awards during her UMaine years include the Nontraditional Student Scholarship, the AlphaOne Powering Education Scholarship and the Adult Degree Scholarship. Berry is a human resources associate with athenahealth in Belfast, where she has worked full time since 2009. She started taking classes in 1994–95 at Wilmington College and at UMaine in 2005-06 before returning to complete her degree in 2018.
What difference has UMaine made in your life and in helping you reach your goals?
The entire experience at UMaine and the Hutchinson Center through the Adult Learning program has been incredible. I have always been surrounded by support and encouraged when needed.
Have you had an experience at UMaine that has changed or shaped the way you see the world?
Each class changed the way I see the world by exposing me to different thoughts, ideas, and made me question my own view of the world.
Why UMaine?
I have always had a special place in my heart for UMaine. It all started back when I was in high school,1983–87, where I attended MSYM (Maine Summer Youth Music) each summer. As a teenager hanging out on campus for music camp, then watching my daughter do the same when she went to MSYM, has made UMaine a special place to me
How would you define the opportunities for student success at UMaine?
I feel UMaine does a great job keeping students informed and involved. This was demonstrated most recently by the way the university handled themselves during the pandemic. Student and faculty health and safety were top priority and I feel the school did an excellent job keeping us all updated with any information that became available. As an adult learner, I also feel that UMaine, via the Hutchinson Center for those of us in the midcoast area, makes it easy and exciting for nontraditional students to excel.
Have you worked closely with a professor or mentor who made your UMaine experience better?
Barbara Howard was a wonderful adviser. She guided me through the remaining process. Professor Muralee Das was one of my favorite educators. I enjoyed his style of teaching and his genuineness; Kathryn Walsh was a tremendous help with financial assistance and helping me find scholarship money.
What advice do you have for incoming students to help them get off to the best start academically?
Keep going! If life happens (and it does) and you find yourself in a place where you just cannot attend school, don't let that be the end. Believe in your soul that you will one-day finish and it will be the best feeling in the world. Education matters! It shapes our world view and helps us to be the best we can be.
Contact: Margaret Nagle, nagle@maine.edu