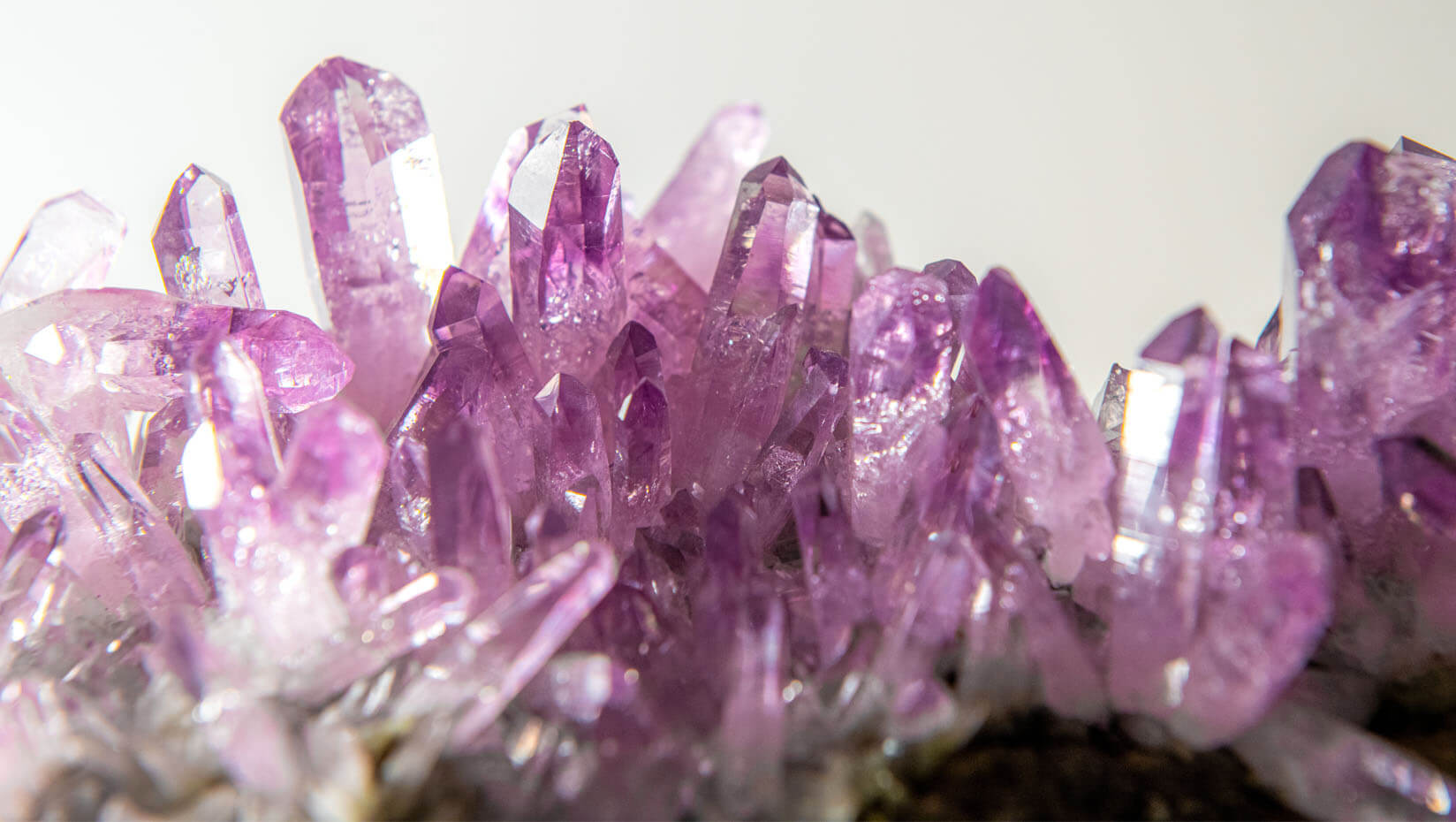 More than 70 minerals, gemstones donated to UMaine
A collection of more than 70 minerals and gemstones has been donated to the University of Maine School of Earth and Climate Sciences to inspire more students to study the physical processes that shape our planet.
The museum-quality specimens from an anonymous donor will join UMaine's collection of rocks, minerals, and ore samples that are used for teaching, research and public education. Samples like those gifted provide students and faculty the opportunity to explore the rare and far reaches of the Earth's crust just steps from their classrooms, says Alice Kelley who coordinates the School of Earth and Climate Sciences' undergraduate programs.
Many of the specimens will be displayed on the first and second floors of the Bryand Global Sciences Center, where the public and visiting school groups may view them.
"When I was an undergraduate student trying to decide on a major, the magnificent minerals collection in the geology department at my university magnified my interest in the major," says Scott Johnson, director of the UMaine School of Earth and Climate Sciences. "We believe that this wonderful gift will have the same impact on visiting high school students and on UMaine undergraduate students who are choosing what to focus on in college and their careers."
The new specimens include giant zeolite geodes from India, agate from Brazil, vanadinite from Morocco, sulphur from Italy, and petrified wood with amethyst inclusions from Arizona. The donation also includes samples and carvings of tourmaline that were mined in Maine.
Contact: Erin Miller, erin.miller@maine.edu