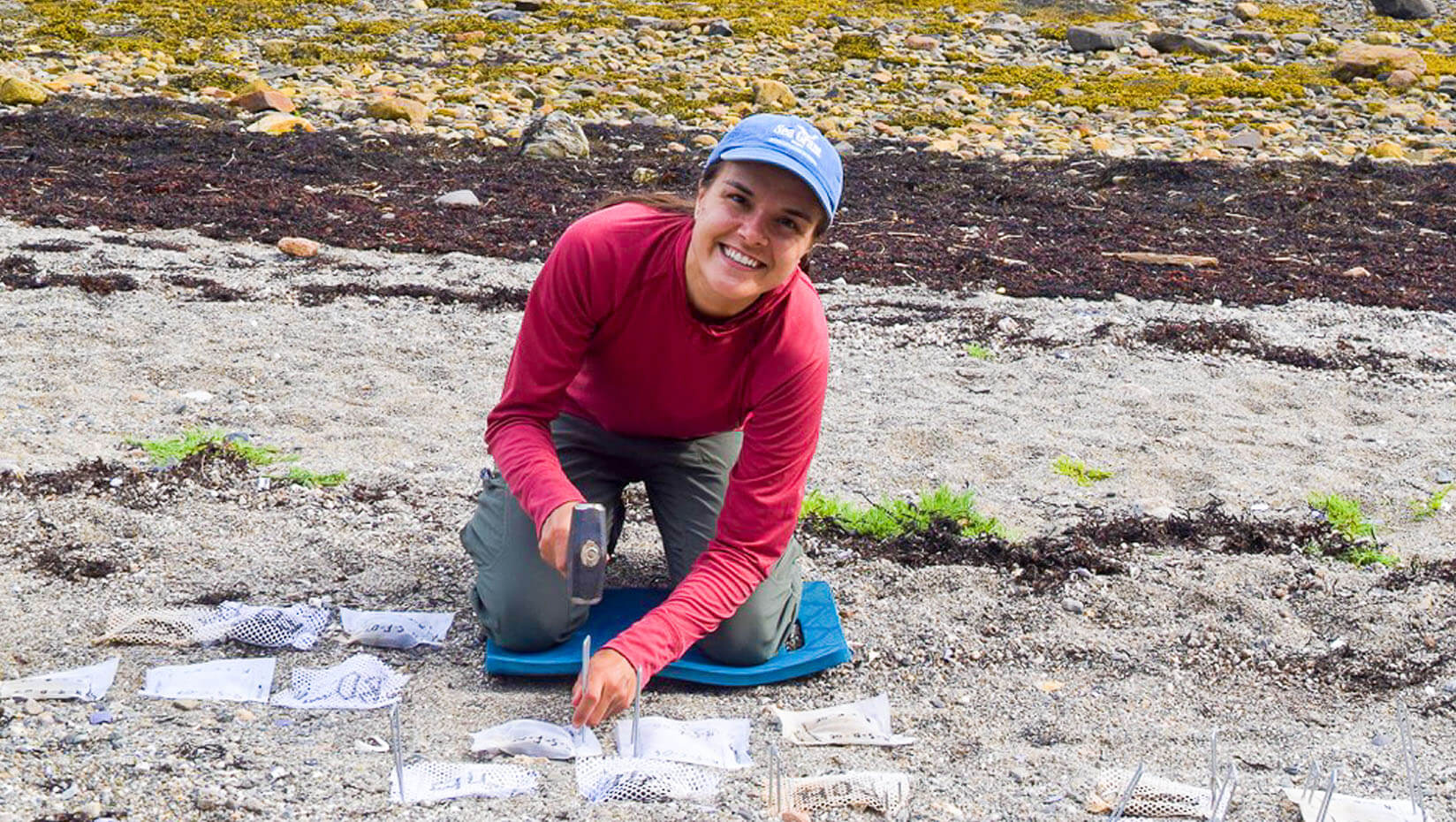 Mittelstaedt named 2020 Switzer Environmental Fellow
University of Maine graduate student Hannah Mittelstaedt from Maple Valley, Washington has been awarded a 2020 Switzer Environmental Fellowship for creative and compelling leadership in environmental science, policy and justice.
Mittelstaedt, a doctoral candidate in ecology and environmental sciences, is advised by Amanda Klemmer and Brian Olsen. Her research focuses on discerning how anthropogenic and environmental pressures change coastal ecosystems by assessing the effects of seaweed harvest on invertebrate communities and food webs. She hopes this work will inform sustainable management of coastal resources.
"I am very grateful to have been selected as a Switzer Fellow and am excited to be joining a network of leaders working towards positive environmental change," says Mittelstaedt, who was one of 20 fellowship recipients.
The $15,000 fellowship is awarded by the Robert and Patricia Switzer Foundation, which is celebrating its 34th cohort of Switzer Fellows. The cash award and leadership training supports the career development and graduate studies of environmental leaders at institutions in New England and California, according to the foundation in its news release.
During their fellowship year, the 2020 Switzer Fellows will receive training in personal leadership skills focused on advancing social equity, according to the foundation. They will complete an intensive policy training that culminates in fellows developing relationships and sharing their expertise with decision makers in Washington, D.C.
The Switzer Foundation, based in Belfast, Maine, has nearly 700 Switzer Fellows worldwide. It aims to mobilize leaders from diverse disciplines who focus on integrated solutions to environmental issues.
More information about the 2020 Switzer Fellows is online.
Contact: Christel Peters, christel.peters@maine.edu