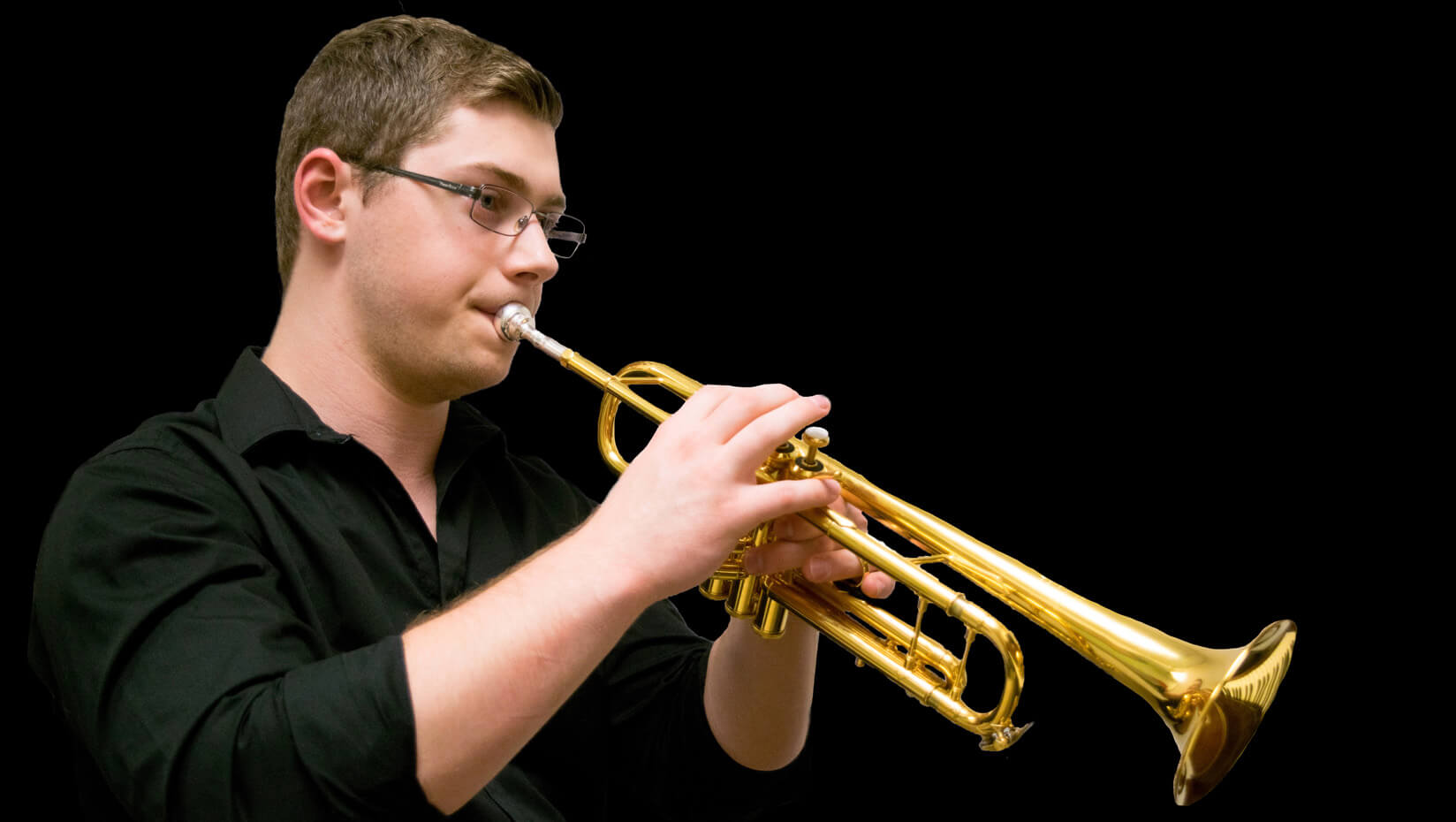 Brandon Emerson: Music student performs national anthem virtually
Brandon Emerson has always liked the sound of the trumpet. He's played it since fifth grade, and at the University of Maine he double majored in music education and music performance with a concentration in trumpet.
For UMaine's 2020 Commencement ceremonies in May, Laura Artesani, chair of the Division of Music at UMaine, tapped Emerson to play the national anthem.
Emerson, of Augusta, Maine, played the national anthem for cross-country and track and field home meets as a junior and senior at Cony High School, and has returned for performances as an alumnus.
"It was and is always an honor for me to play the anthem, no matter how big the event," he says. "I think Commencement would've been the most memorable for me, as it is such a huge occasion not only for the graduates but their families and faculty as well."
When UMaine's Commencement ceremonies were postponed due to the coronavirus pandemic and it became apparent that an in-person performance was not an option for May, Artesani asked Emerson to record his performance. The recording, which can be used for future virtual events, is online.
Emerson has also been playing guitar since middle school, and through UMaine's music education program, learned how to play all the other instruments that are part of a standard concert band, from flute to tuba to percussion.
While at UMaine, Emerson was part of many musical ensembles, including the Jazz Ensemble and the Symphonic Band. He also enjoys disc golf, biking and playing video games.
This fall, Emerson will have a graduate assistantship at Baylor University, where he will pursue a master's degree in trumpet performance.
Contact: Cleo Barker, cleo.barker@maine.edu