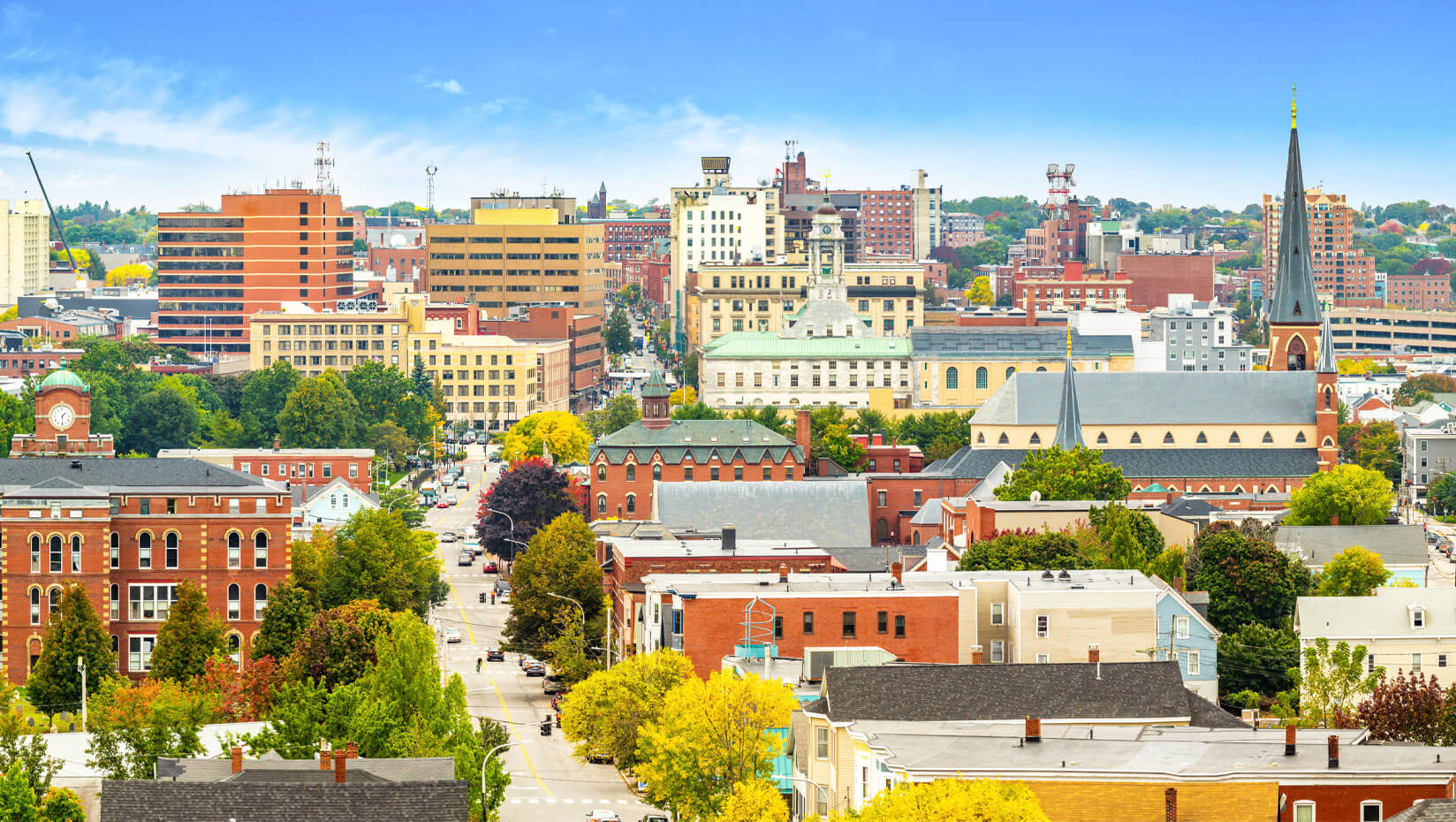 UMaine researcher, students help state officials forecast economic fallout in Maine from COVID-19 
A University of Maine researcher and six graduate students are helping Maine state officials estimate the economic fallout from the coronavirus pandemic.
Andrew Crawley, an assistant professor of regional economic development with the UMaine School of Economics, and his students are working with the State Economist's Office to develop forecasts for how much COVID-19 will affect Maine's economy. They will create five models to evaluate the possible loss in tourism spending, travel-related spending, cruise ship spending, state revenues and overall sectoral output changes. The forecasts will also include prospects for recovery.
Developing forecasts will help those who are trying to grapple with the issues posed by the outbreak and guide policymakers' decision making as the state reopens the economy, Crawley says.
"Each project we tackle is something the state expressed an interest in knowing more about," he says. "We are trying to better understand the aggregate impact of COVID-19."
The effects of the pandemic can ripple through the state economy in many ways, some of which have yet to be quantified or even revealed, Crawley says. Several economic forces also are interconnected, meaning COVID-19 damaging one sector can cause a domino effect.
For example, unemployment increasing beyond 100,000 residents results in a drop in state income tax, cutting state revenue, Crawley says. A decrease in travel also results in a decrease in gasoline purchases, thus a drop in gasoline tax revenue; store purchases and other pertinent expenditures.
"Those areas (tourism and travel) are highly impacted by COVID-19," Crawley says.
The UMaine assistant professor and his team of graduate student volunteers from his Regional Economic Modeling class will design their forecasts using present and historic data for unemployment, tourism, business output and driving patterns. They will also use professional economic impact and modeling tools.
Crawley says his class tasks students with performing analyses using "complex, often dirty, imperfect data"; this replicates the challenges researchers face in most professional settings. Creating models to predict the economic damage wrought by COVID-19 using current and dynamic information is a perfect case in point when data is not perfect, Crawley says. It provides hands-on experience for his students, better preparing them to tackle real-world problems.
"To see students get gripped, and get really enthusiastic and driven to complete a task is really rewarding," Crawley says. "It's really been incredibly fulfilling to see students get to do this."
The state will receive a report from Crawley and his team at the end of May. He will also have it published on the School of Economics website.
Contact: Marcus Wolf, marcus.wolf@maine.edu