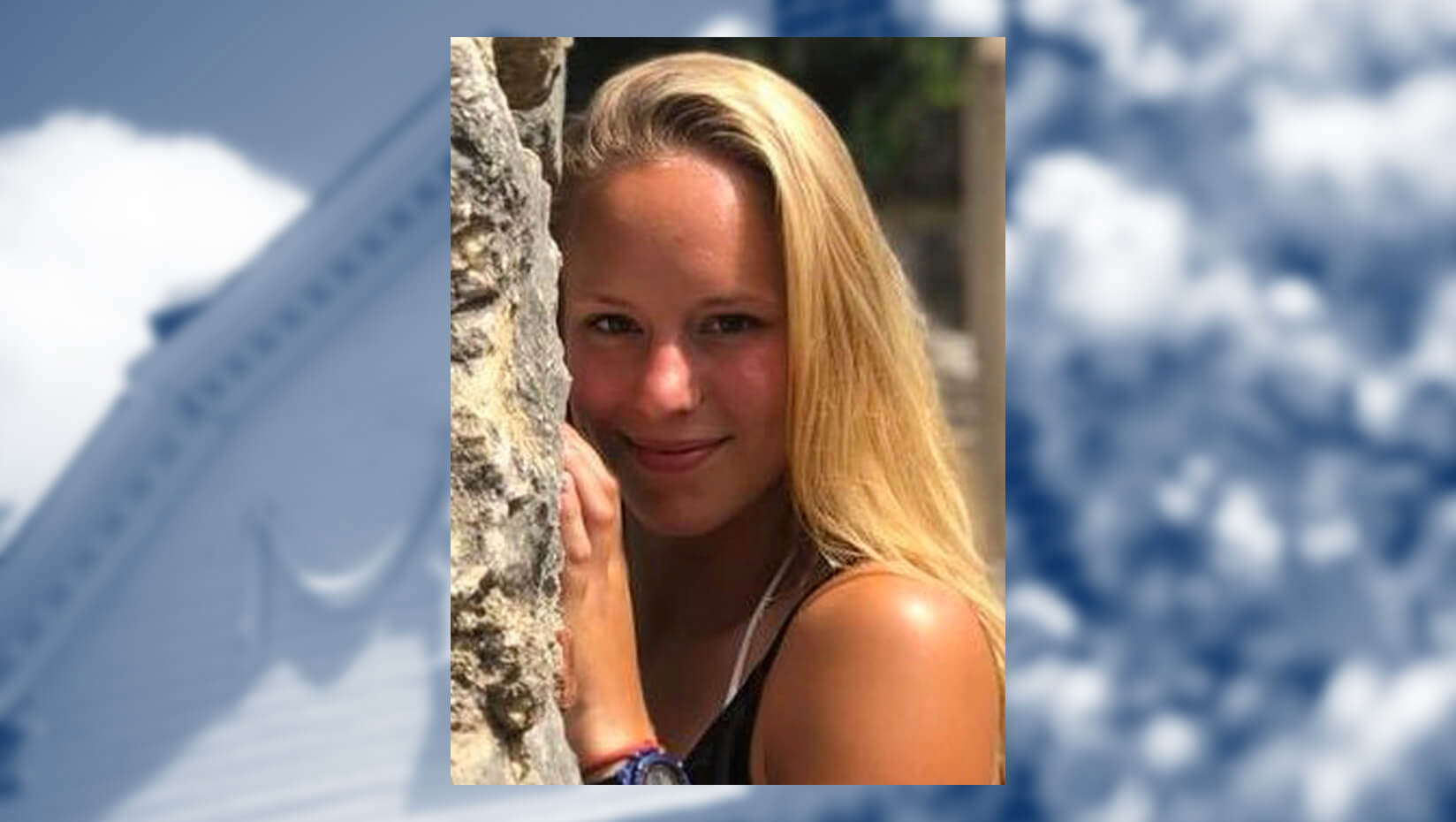 Brittany Kucera: Outstanding Graduating International Student
Brittany Kucera, of Toronto, Ontario, Canada, is the Outstanding Graduating International Student in the College of Liberal Arts and Sciences.
Kucera is double-majoring in anthropology with a concentration in archaeology, and history.
Cite your top three academic scholarships, achievements and awards:
Center for Undergraduate Research (CUGR) Summer Fellowship Award 2019, reestablishing Anthropology Club as president in 2018, recognized scholar-athlete.
Tell us about the research, internships or scholarly pursuits you were involved in as a student:
I had the opportunity to work on the Nadin-Gradina Archaeological Project in Croatia for which I was awarded a CUGR summer fellowship for my project on the use of ancient cisterns in the Ravni Kotari region of Croatia based on rainwater harvesting potential, through the reconstruction of climate models in the past and projections for climate conditions in the future.
Beyond academics, what extracurricular activities occupied your time?
I played on the women's Division I ice hockey team here at the University of Maine where I made the Hockey East All-Academic Team and worked on campus as an athletic academic tutor for classes from math through history. I spent my senior year on exchange in Germany where I played hockey on a local team and worked remotely on my capstone project.
What are your plans after graduation?
After graduation I am planning on returning to Croatia to work on multiple archaeological projects including an underwater excavation I joined in 2019 on the island of Pag. I will then apply for graduate school to further my studies of anthropology and archaeology in Europe where I can continue my hockey career professionally and work toward obtaining a Ph.D. in hopes of working as a professor or researcher in the future.
What difference has UMaine made in your life and in helping you reach your goals?
UMaine has introduced me to so many new ways of looking at cultural and historical phenomena that interest me. I have learned so much about theoretical approaches to research, and ways to go about learning that make you consider your impacts on the world. I spent hours redefining the way I see the world, each way more complex than the last. I am so grateful for my professors and classmates who helped me expand my knowledge and encouraged me to continue to pursue my passions.
Have you had an experience at UMaine that has changed or shaped the way you see the world?
I was fortunate enough to have the opportunity to join the anthropology field school in 2018. While most of our time was spent excavating the Medieval, Roman and Iron Age archaeological site, the rest of our time there was spent with the Croatian students learning their way of life. We enjoyed homemade food and slacklining in the warm Mediterranean sun, and participated in the university's antique day celebration where we dressed as Roman aristocrats and paraded the streets of Zadar. When I returned to work on the project in 2019 I took the opportunity to participate in a diving expedition excavating a submerged Roman fishing site. There we harvested mussels from the sea for dinner and explored coastal shipwrecks. These experiences have absolutely changed the way I see the world in an amazing way. They helped me to see the true value of life and for that I am so grateful.
Why UMaine?
I had the opportunity to come to UMaine through the scholarship offered to me through the women's ice hockey team. I chose UMaine because it has a great academic reputation. It is also one of the few undergraduate programs in the U.S. that offers both Division I hockey and archaeology courses.
How would you define the opportunities for student success at UMaine? Is there any particular initiative, program or set of resources that helped you succeed?
There are many opportunities for students willing to take chances to have success at the University of Maine. Departments are always looking for research assistants for support in research projects, and individual professors are always supportive of motivated students with research interests of their own. There are so many opportunities through campus organizations such as CUGR for students to leave their mark and make a difference.
Have you worked closely with a professor or mentor who made your UMaine experience better?
I have worked closely with many professors at UMaine, particularly in the anthropology and history departments. Each of my professors has made my experience at this university remarkably better. The professors here have gone above and beyond for me, from simply being patient with me on assignment submissions, to reaching out when I experienced some of the most difficult times in my life. I only hope that my mentors in the future are half as good as the ones I look up to at UMaine.
What advice do you have for incoming students to help them get off to the best start academically?
My advice for incoming students, TALK TO YOUR PROFESSORS! Introduce yourself the first day of class, reach out when you have questions. They are there to help you, to support you academically, and to prepare you for a successful future. Any good professor wants the best for you as a student and more than likely they are wishing you would reach out more. Take the chance and talk to your professors about your future, about your goals and about all the questions you have about the world around you. I promise it will be the best thing you will do at UMaine.
Contact: Margaret Nagle, 207.581.3745