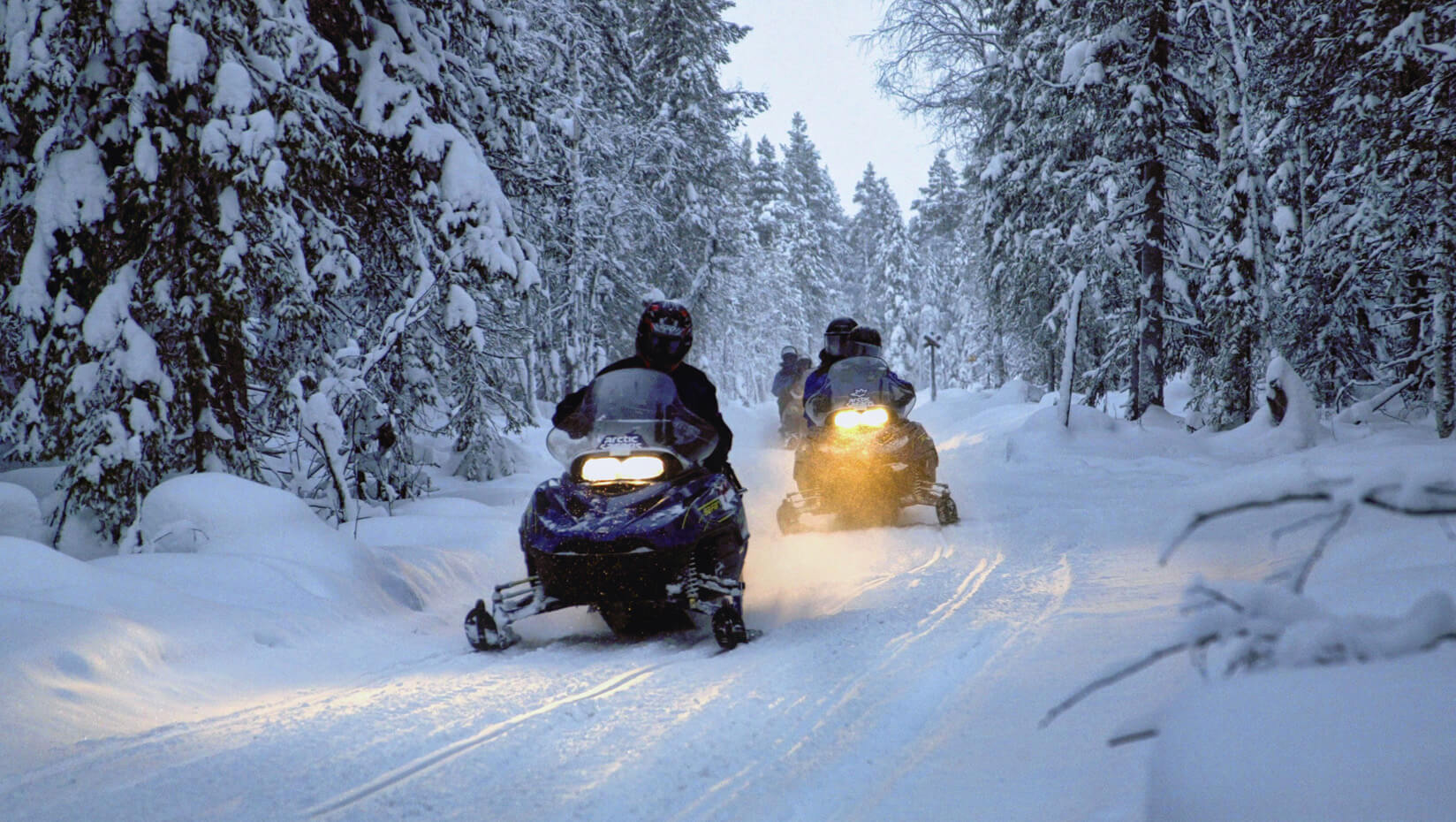 New report details economic impact of snowmobiling in Maine
Snowmobiling generated $459 million in direct spending to the Maine economy and supported 2,279 jobs in the state during the 2018–19 season, according to a new study by the University of Maine in collaboration with the Maine Snowmobile Association (MSA) and the state Snowmobile Program.
Accounting for indirect and induced economic activity, the contribution of snowmobiling to Maine's economy was over $606 million, noted the authors of the study, "The Economic Contribution of Snowmobiling in Maine," commissioned by the Snowmobile Program of the Maine Department of Agriculture, Conservation and Forestry.
"Having this up-to-date economic impact study is crucial in decision making," says Joe Higgins, supervisor of the Bureau of Parks and Public Lands Off-Road Vehicle Snowmobile Program. "With 95% of the 14,000 miles of snowmobile trails being on private property, it is so important that landowners are recognized and that their property is respected. None of this would be possible without their generosity."
The study, available online through UMaine Fogler Library's Digital Commons, was led by Ian Hathaway, a master's student in forest resources and Jessica Leahy, a professor of human dimensions of natural resources, both in the UMaine School of Forest Resources; and Mindy Crandall, now an assistant professor in forest policy at Oregon State University.
The last comprehensive evaluation of the economic impact of snowmobiling in Maine was in 1998. The report, "An Economic Evaluation of Snowmobiling in Maine," also was led by UMaine in collaboration with the Maine Snowmobile Association and the state Snowmobile Program.
"As Maine snowmobilers' lobbyist group, MSA now has an updated economic impact study as a 'tool' when working legislative issues in Augusta," says Mike Grass Jr., president of the Maine Snowmobile Association Executive Committee.
Snowmobiling generates a significant amount of spending during the winter in Maine, especially in the rural areas which benefit from snowmobiling activity, according to the authors. In addition to the snowmobile-related spending that directly supports 2,279 jobs in Maine, the indirect and induced effects of the spending support an additional 1,060 jobs.
Trip-related spending accounted for approximately $209.5 million or about 46% of the total direct spending for the 2018–19 season. Trip-related expenditures include gas and oil for a snowmobile and/or a tow vehicle, restaurant purchases, souvenirs, clothing purchased during the trip and overnight accommodations.
The greatest amount of direct spending in a single category was snowmobile purchases, which generated approximately $132 million in direct spending.
"This will be helpful to both the state of Maine Snowmobile Program and the Maine Snowmobile Association as they prioritize their efforts and initiatives to maintain and enhance snowmobiling opportunities in Maine," says Leahy. "There have been so many changes in snowmobiling since the last study that it was best to do an extensive survey of in-state and out-of-state riders. We have a lot more out-of-state riders than before, and the snowmobiles themselves are much more expensive now.
"I wasn't surprised to see that restaurants, hotels and motels, vehicle and parts sales (and repairs), and retail were the top sectors affected by snowmobilers in Maine," Leahy says. "You can see those contributions to Maine's rural economies when you visit prime snowmobile destinations in the winter."
During the 2018–19 snowmobiling season, more than 61,600 snowmobiles were registered in Maine by resident snowmobilers, and over 25,500 snowmobiles were registered by nonresidents. Since 1998, overall registrations have increased, and registrations among nonresidents have more than doubled.
Economic impact data came from the survey responses of nearly 900 people with snowmobiles registered in Maine. Nearly 47% of the respondents were from Maine; 53% were from 16 other states — Massachusetts, Rhode Island, New Hampshire, Vermont, Connecticut, New Jersey, New York, Pennsylvania, Virginia, Georgia, Florida, Alabama, Ohio, Michigan, Illinois and Texas.
In addition, the survey provided sociodemographic information on snowmobilers, as well as their opinions on snowmobiling-related issues and tourism infrastructure. Among the findings from the snowmobilers' responses:
The average age of resident and nonresident snowmobilers in Maine is 54 and 53, respectively — a shift from the 1998 survey that determined the average ages were 42 and 41 for residents and nonresidents, respectively.
The median annual income was $80,000–$99,999 for resident snowmobilers; $120,000–$149,000 a year for nonresidents.
More than 37% of resident and 36% of nonresident snowmobilers own camps or second homes in Maine.
The majority of resident snowmobilers took their first ride in Maine before 1979; the majority of nonresidents began snowmobiling in the state after 1990. And all say they have snowmobiled in Maine annually or more than half the years since their first snowmobile trip in Maine.
Other data collected in the survey includes respondents' history of club activity and volunteering, total number of days snowmobiling last year and average miles traveled by snowmobile in Maine.
The snowmobiling economic impact study is the focus of Hathaway's graduate research. He also is studying the Maine Guide Program and how it relates to leadership theory through Maine Snowmobile Guides. Hathaway, from Harpswell, Maine, received his bachelor's degree in parks, recreation, and tourism from UMaine in 2018, and is a registered Maine Guide.
"We were fortunate to recruit Ian Hathaway as our graduate student to carry out this work. As a Maine native, he understood how to carry out this research with snowmobilers," Leahy says.
Contact: Jim Britt, 207.287.3156; Margaret Nagle, 207.581.3745