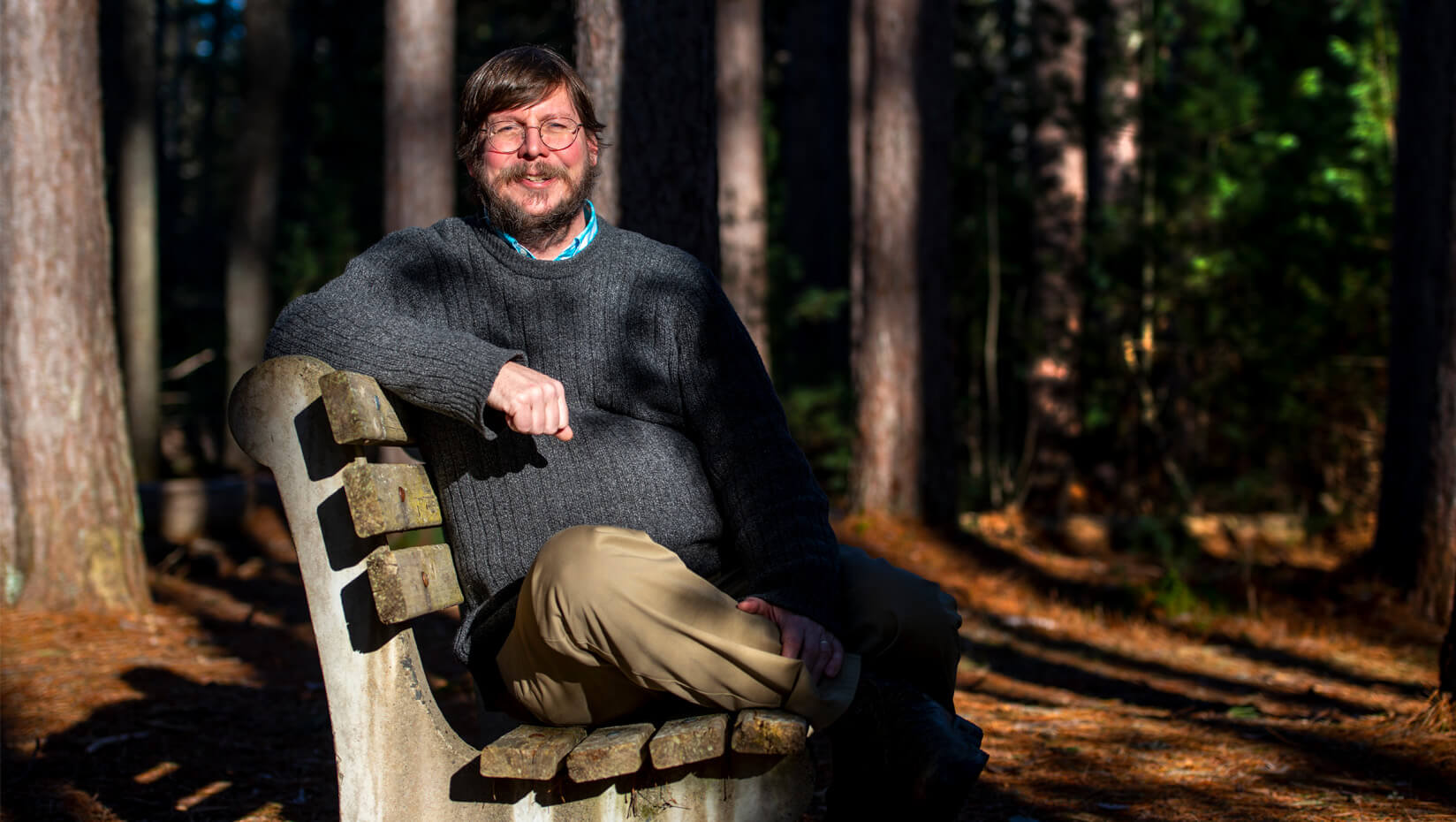 McGill named one of the most cited researchers in the world
University of Maine professor of biological sciences Brian McGill, whose research focuses on modeling large-scale ecology and global change, has been named one of the 2019 Highly Cited Researchers worldwide, according to the Web of Science Group.
The 2019 Highly Cited Researchers list identifies researchers who produced multiple scientific papers ranking in the top 1% by citations for their field and year of publication, demonstrating significant influence among their peers. Highly Cited Researchers make up just 0.1% of all researchers.
The 2019 Highly Cited Researchers list of more than 6,200 "contributes to the identification of that small fraction of the research population that contributes disproportionately to extending the frontiers of knowledge and gaining for society innovations that make the world healthier, richer, more sustainable and more secure," according to the Web of Science Group, which provides "the largest publisher-neutral citation index and research intelligence platform."
Among those on the 2019 list are 23 Nobel laureates and other researchers from nearly 60 nations. McGill is one of 2,737 researchers from the United States, accounting for the largest percentage — 44% — of the 2019 list.
The full list of Highly Cited Researchers for 2019 is online.
Since 2003, McGill had 106 publications cited a total of 7,991 times. The top two, for which he was first author: "Rebuilding community ecology from functional traits," published in 2006 in "Trends in Ecology and Evolution" (cited 1,939 times); and "Species abundance distributions and moving beyond single prediction theories to integration within an ecological framework," published in 2007 in "Ecology Letters" (cited 638 times).
He has been published in a total of 38 journals, including Nature, Science, Plos One and the Proceedings of the National Academy of Sciences.
McGill has been a faculty member in the UMaine School of Biology and Ecology since 2010. He holds a joint appointment in the Mitchell Center for Sustainability Solutions and a cooperating appointment in the Climate Change Institute.
In his research, McGill studies biodiversity at large scales — large areas of space, long periods of time and across many species — that are critical to addressing conservation and management questions. Goals include developing the ability to predict how species ranges will respond to climate change, and measuring the impact of humans on community structure.
Contact: Margaret Nagle, 207.581.3745